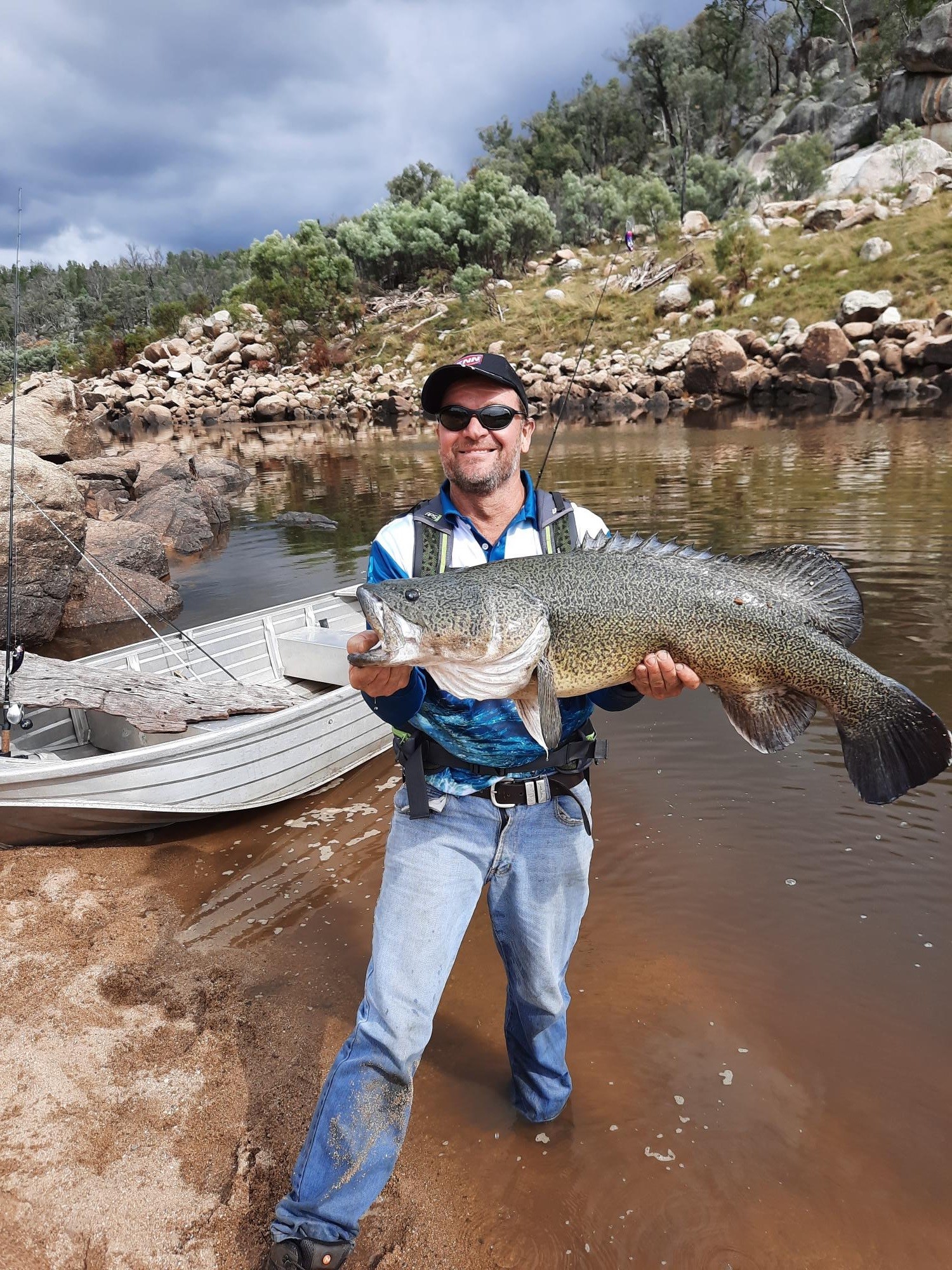 Campfire and water views, what better way to spend time away from the daily grind during the Winter months.
Offshore
Well it's hard to believe but we are still seeing the current push south with Marlin still in the mix. Talk about drag the chain as it's what's holding to the south of the current we are now interested in and that's the Yellow and Blue Fin Tuna.
We were almost treated to our first sniff with the current backing off enough for the temp break to become fishable for us on the mid North Coast, although it has since been pushed south for the time being. But watch this space it will be back.
Closer to shore things are red hot especially if the target is Snapper, Kings and Trag from the reefs. Kingfish are chewing on live and stick baits right along the coast. It's been so good to see these fish bounce back year after year! Snapper are really thickening up as the water starts to cool over the inshore reefs.
Estuaries and Lakes
The Mullet have bailed and now it's time for the Bream and Blackfish to begin their Winter spawning run along the coast so dust off the Blackfish and Bream gear. Whether it's soaking a few baits, throwing a few lures for the Bream or waiting eagerly for a down while chasing Blackfish.
Squid will also be active this month as it's the best time to target the Calamari Squid.
Beaches and Rocks
This month from the rocks we sure have plenty to target. Squid will be in great numbers around the sheltered rocky bays.
Pelagics will be working their way back up north so still well worth a shot along the mid to north coasts.
Salmon and Tailor will be moving through, spinning a few metals or slow rolling pillies will bring a few of these undone.
Tight into the structure we will see the Bream, Blackfish and Drummer start to hold around the rocks in good numbers for the Winter as well.
Fresh Water
We are back on in the western rivers and it's really good to see the fishery is still in some sort of condition after the relentless droughts and the Cod and Yellow Belly have been fishing well.
If you're a little crazy, don't mind a challenge and are not afraid of freezing, then now is the time for the brave and the extremely patient humans to hit the western dams on the hunt for the elusive Murray Cod.
Keep floatin' – Thrifty's