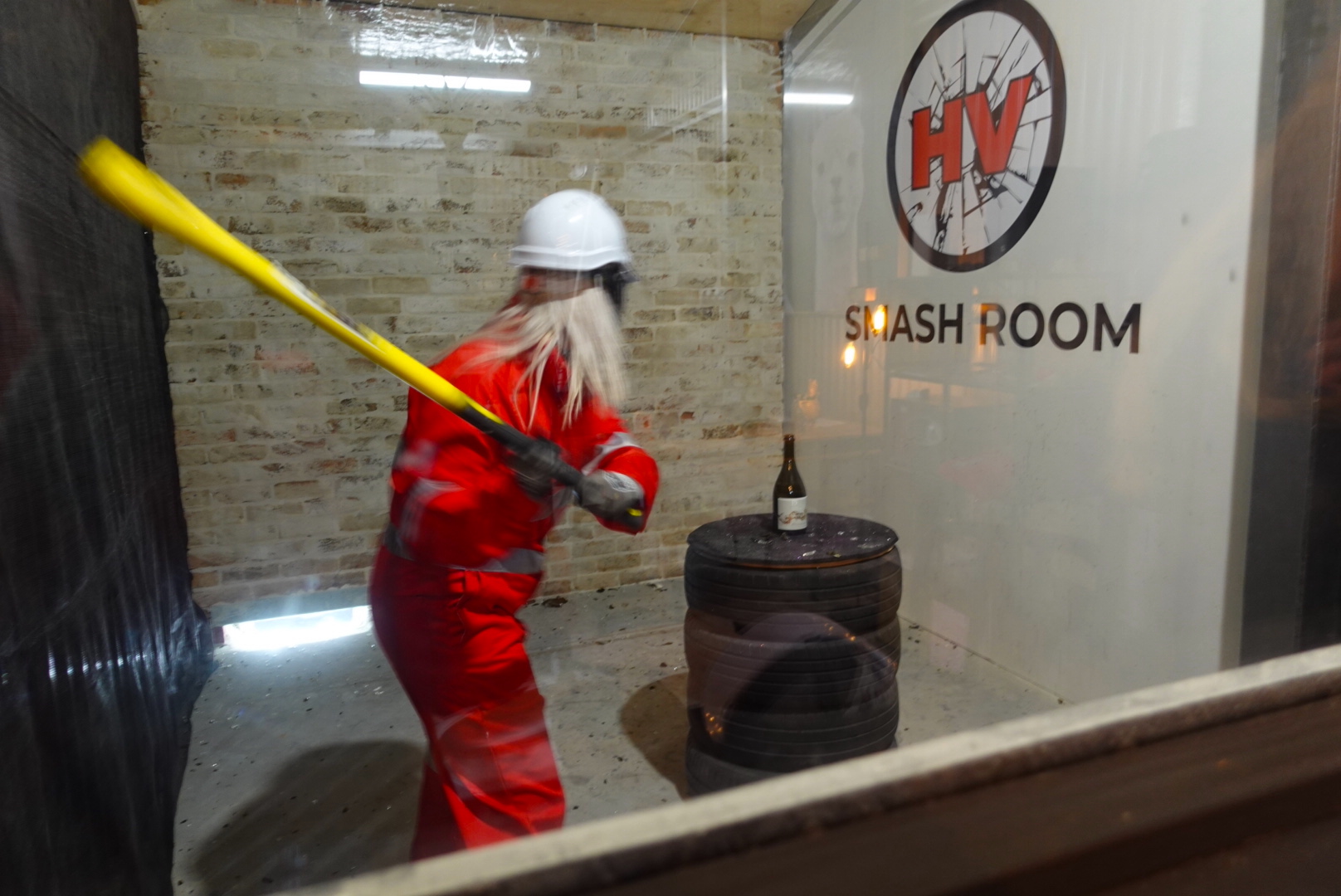 Have you ever been so angry or frustrated that you felt like grabbing a baseball bat and smashing everything in sight? Well, you're sure going to love the activity we did this month.
Sutton Estate is a lovely property in the Hunter Valley offering some of the most unique, exciting activities in the region. Their selection of creative entertainment is something that draws people in far and wide to experience, and their latest addition has taken it one thrilling step further – introducing the Smash Room.
If you're wondering what a smash room is, it's exactly as it sounds. Also known as a rage room or anger room, it's a room designed to vent anger or frustration by destroying, smashing and throwing items in a number or different ways. Sounds amazing right?
Well trust me it is. My roommate Lisa tagged along for the ride, and we were buzzing with excitement and nerves as we arrived. We weren't sure what to expect as we walked through the front doors. The lovely Phillippa Sutton, Owner and host of the Sutton Estate Smash Room, welcomed us at the door, putting our mind at ease with thorough instructions, loads of safety gear and an induction to get us ready for what was in store.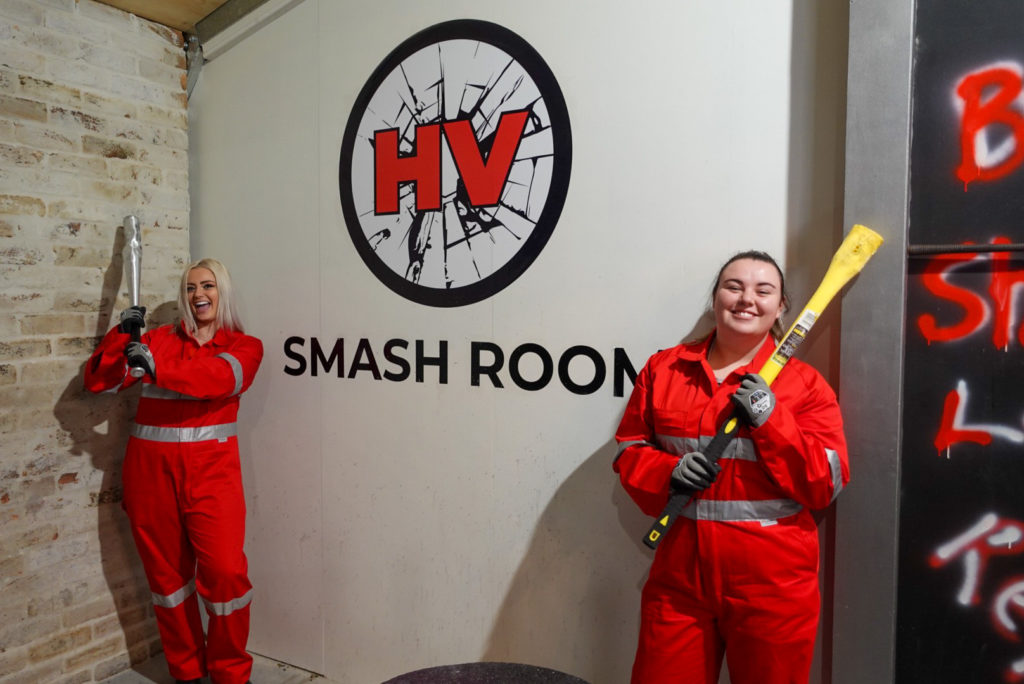 Walking through the entrance and into the seating area you're greeted with stunning eclectic décor, a comfortable vibe with some great tunes playing, a long wall neatly packed with all the safety gear you can imagine and a front row view of the glorious Smash Rooms. Every detail of this new venture has been thoughtfully accounted for, from the rooms design to the extra items you can write your ex's name on to break later if you wish, to the themed tunes to get you smash ready.
Once we were suited up, it was batter up. Stepping into the Smash room first, I picked my weapon of choice, a Harley Quinn style baseball bat, from the selection of bats and hammers on the wall, placed my first wine bottle on the barrel and with a hard swing I sent the wine bottle flying towards the brick wall. For some reason, my housemate and I's first instinct was to not use our full force as we swung, but I soon snapped out of that.
Bottle after bottle I was swinging for my life smashing and crashing them against the wall. At one point I even noticed myself gritting my teeth, I was very into it. Maybe I had a little more anger to release than I thought.
The feeling is euphoric and powerful and so bloody fun. Afterwards I walked out of the room like Rocky Balboa stepping out of the ring after a win. Lisa stepped out of her room with a Dwayne Johnson style grin, ready to take over the world.
We can tell you that smashing stuff is definitely all it's cracked up to be, and Sutton Estate in the Hunter Valley is the place to do it.