Petonna Services Backs Boggy Ninja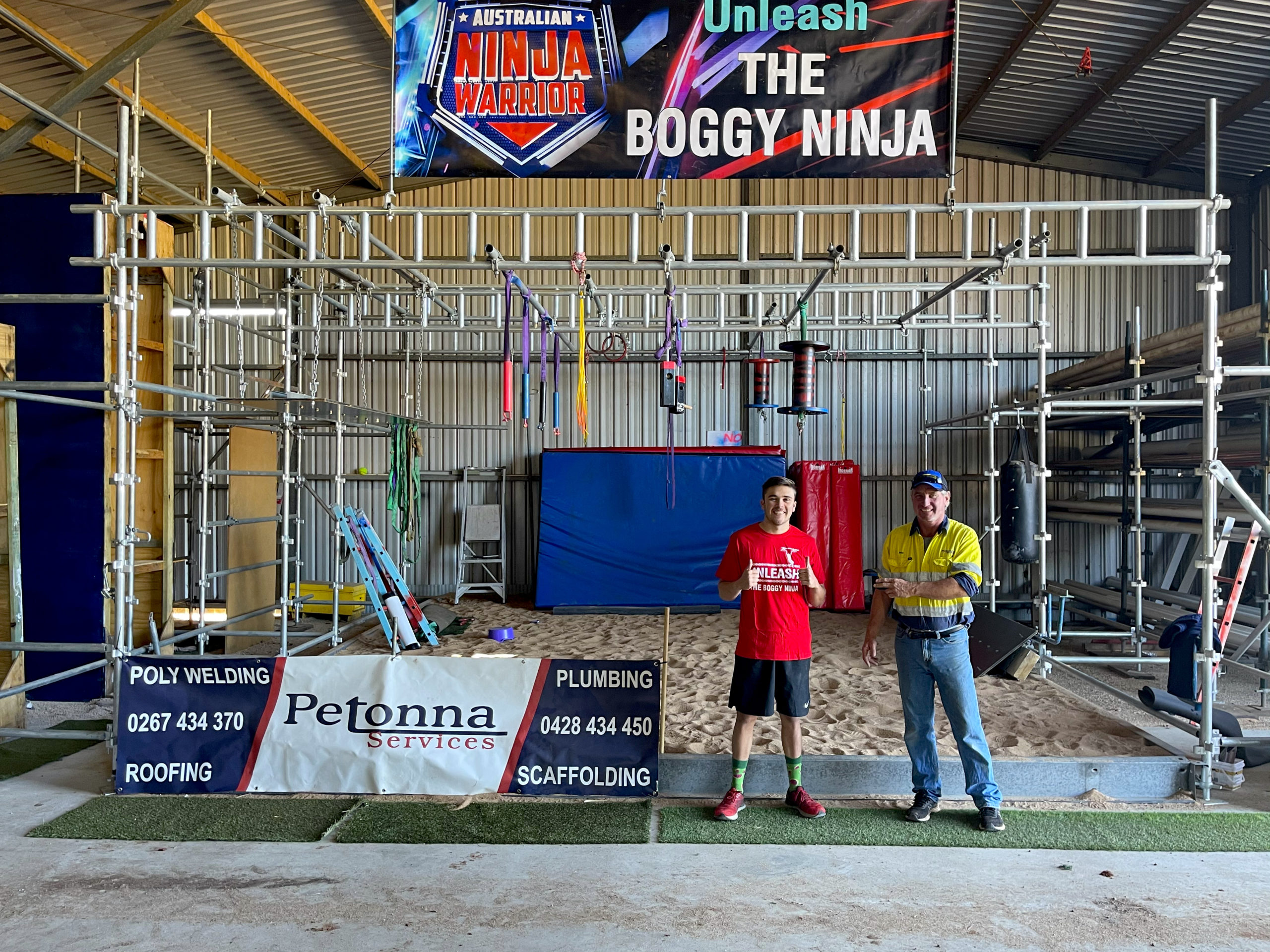 At just 18 years old, Boggabri local Cruze Morley has become the youngest ever ninja to compete in the Australian Ninja Warrior and is set to be on your tv screens very soon.
Cruze Morley has lived in our beautiful little NSW town of Boggabri for 12 years now, currently working in the kitchen at The Commercial Hotel and studying a Certificate 3 in Education Support.
But when he's not at work or studying Cruze, now better known as 'The Boggy Ninja', is training in his purpose built Ninja Gym at Petonna Services, and competing in the 2021 Australian Ninja Warrior coming soon to Channel 9.
"I've been wanting to do Ninja Warrior since I was 14 but I had to be 18 years old to compete," said Boggabri's newest star.
Cruze had even come up with the name The Boggy Ninja the moment he realised he wanted to be on the show. Now just 4 years later, The Boggy Ninja is a household name.
"I was doing lots of swimming, running and travelling to ninja gyms where I trained with some of the bests ninjas, and then I thought why not build my own?"
That's when Pete Brien, Owner of Petonna Services stepped in. Pete put his hand up to sponsor The Boggy Ninja, the scaffolding, and give his time and shed to build a purpose built ninja gym in the heart of Boggabri. "I've been training at the gym Pete has helped build for 3 years now," said Cruze.
"I wanted to be selected for the Australian Ninja Warrior to show people it doesn't matter who you are or where you are from, you can achieve anything if you work for it.
"It's means so much to me to have the support of Pete and Petonna Services, as I wouldn't have come close to making it onto the show without all they provided and the best built scaffolding for me to play on."
As the youngest ever ninja to have competed on the show, Cruze said he felt the pressure, especially being in the same heat as last year's winner Ben Polson. "I've had a lot of competition, but with my training and mindset I was good to go," he said.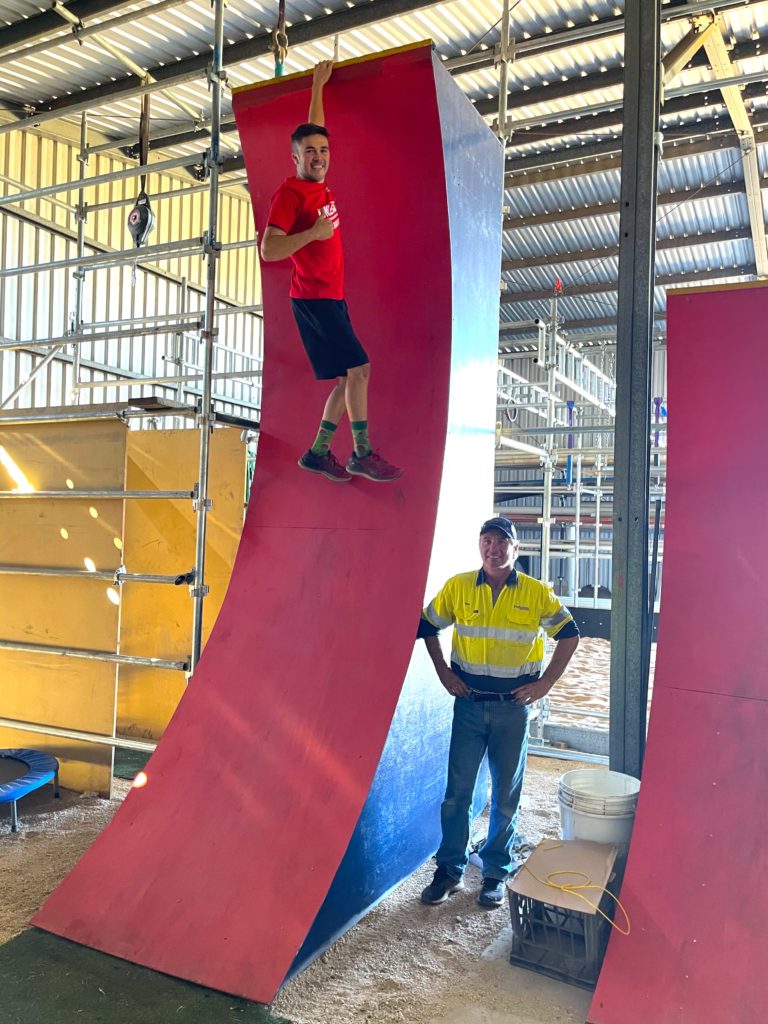 The Australian Ninja Warrior 2021 is yet to go to air on Channel 9, so Cruze wasn't able to share too much but gave @ The Coalface a little bit of insight into his experience. "It was the best thing I have ever done, the cameras, the crowds, it was awesome."
As we wait for the show to hit our screens to cheer on The Boggy Ninja, Pete and Cruze are soon opening their ninja gym to the public so that local kids can get active and have fun. They hope it might even inspire a future ninja or two.
"I hope to one day travel around to schools with my gym and inspire kids to get active, and if anyone wants to help out in any way it all counts," Cruze said.
With the drive and passion Cruze Morley has, I'm sure we will see many inspired little ninja's pushing through the ranks very soon.
Keep your eyes peeled for the Australian Ninja Warrior 2021 on Channel 9 – coming soon.
Go The Boggy Ninja!