@ The Coalface North West Winter 2021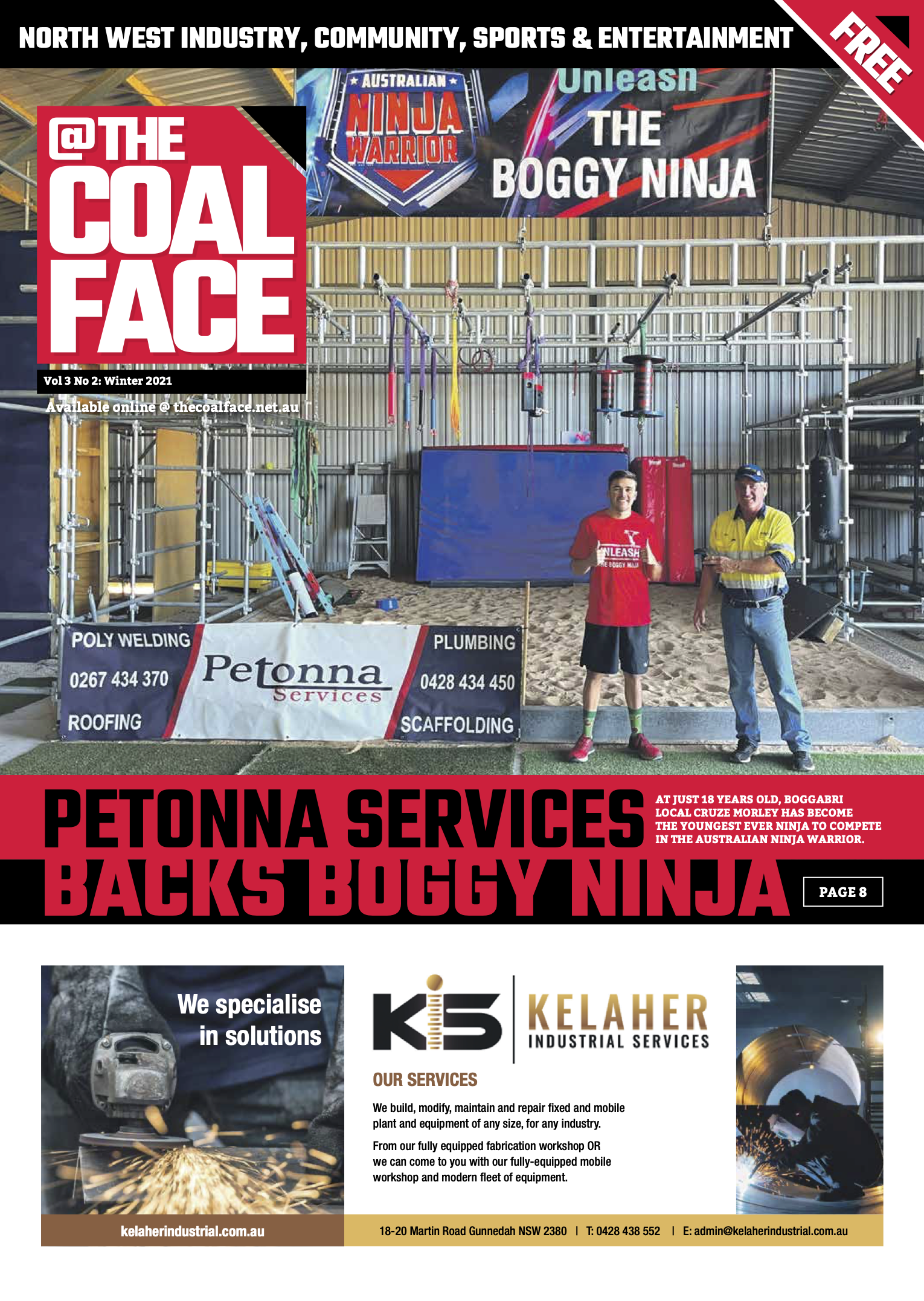 Welcoming Winter
This quarter we say hello to a chilly 2021 Winter, but welcome with it more exciting industry news, stories about some of our local Northwest legends and bring you a good laugh or two along the way.
Over the past 3 months we have seen our warmer weather turn to frosty early mornings before work. We've seen our industry continue to kick goals, our communities unite in the face adversity, and we can only hope the cold will help see the end of those dreaded mice.
One thing's for certain no matter what industry you're a part of – we're in this together.
So, this quarter we want to bring you the lighthearted and heartwarming stories that make our community and industry so great. Like the Boggy Ninja!
Boggabri's Cruze Morley, now best known as the Boggy Ninja, has taken on Australian Ninja Warriors killer new 2021 course. We chat to Cruze about how he got there.
We also celebrate Whitehaven Coal's Rocglen sites massive safety achievement of 3000 days Lost Time to Injury free. It's a testament to everyone who has worked at Rocglen over the years.
You'll have to check out our chat with local Narrabri business Continental Eagle. These legends have been a key part of Narrabri for quite some time now, and they're always willing to provide a helping hand to their clients, customer's and community.
We hope you enjoy this Winter read and please reach out if you have any news or ideas. We love hearing from you – [email protected]