Mark Winterbottom Visits Mangoola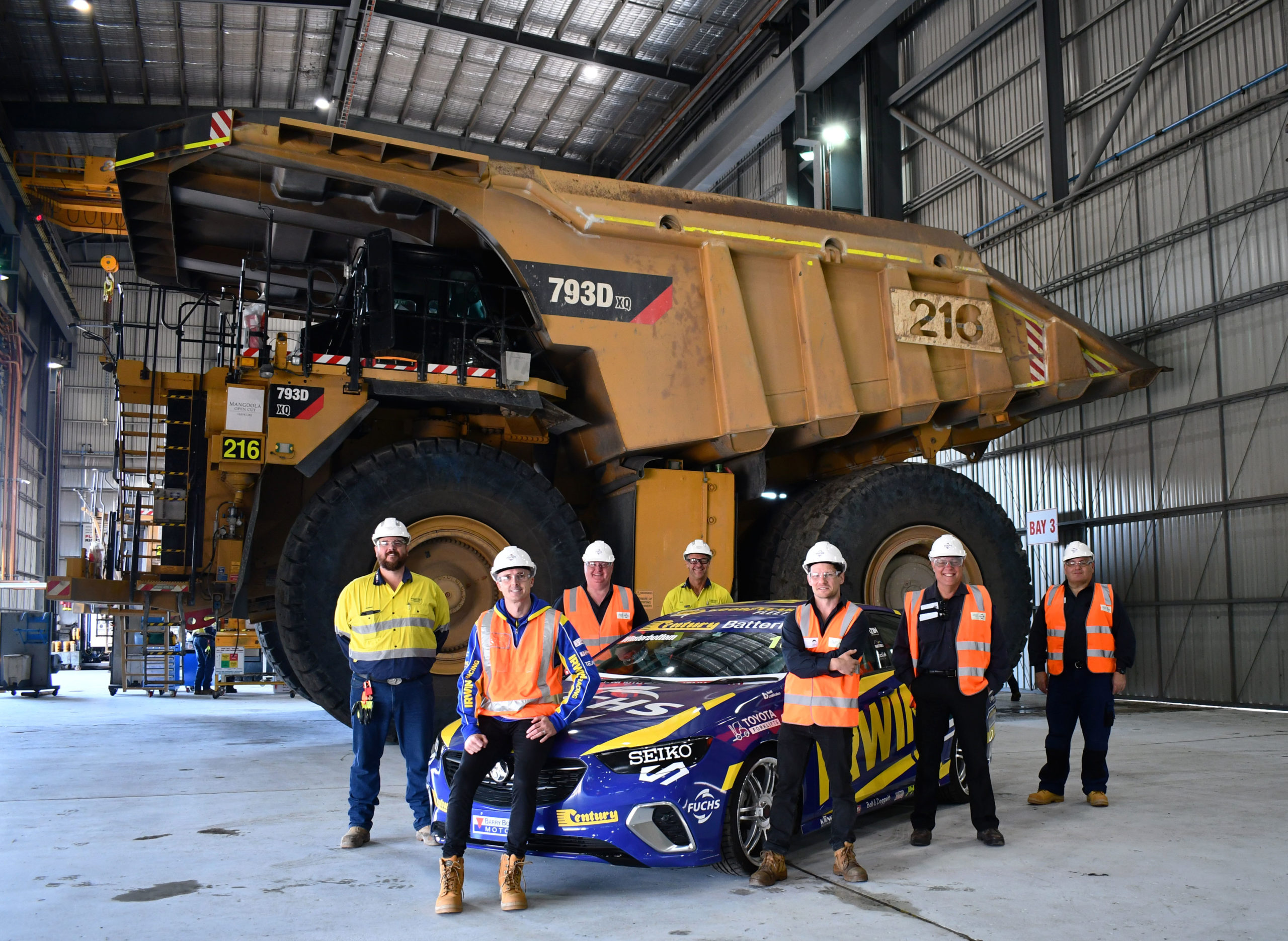 Glencore's Mangoola Open Cut operation was buzzing with excitement on April 28, with supercar champion Mark 'Frosty' Winterbottom, among other fast and furious visitors, stopping by for a chat with site employees.
Glencore's Mangoola Open Cut operation welcomed famed supercar driver Mark Winterbottom to site on April 28, with employees given the opportunity to have a chat with Frosty himself, grab a few on the job tips and hear a bit about his career.
Fuchs lubricants, one of Glencore's long-term suppliers and a major sponsor of TEAM 18 Racing, were excited to bring Frosty along for his first ever visit to a coal mine.
"Fuchs has been supplying lubricants and services to Glencore managed operations for more than three decades," Fuchs General Manager Mining, Rob Fryer, said. "We have been supplying the Mangoola operations since the mine was first commissioned."
"As part of our strong relationship, we were keen to get Frosty out to site to see the Mangoola team in action and to demonstrate our ongoing support for the operation."
With a Bathurst win, championship win and 100 podiums to his name, Frosty has become one of the leading Supercar drivers in the last 15 years.
"When I heard that I had a number of fans at Mangoola, I had no problems squeezing in a site visit before my next race," Frosty said.
While on site, Frosty spoke with employees about the challenges and highlights of his career as well as the importance of staying focused.
@ The Coalface got to sit down with Frosty afterwards to chat a bit further about staying focused both in motorsports and mining. "I always feel like the best thing you can do is be prepared," said Mark.
"For us making a mistake could mean crashing a car while you're in there, whereas on a mine site it has even more consequence because a mistake can have a big flow on affect with injury and even worse if it happens.
"If you're qualified to do what you need to do, you don't get distracted, and you stay focused, you'll head home at the end of the day safe, happy and healthy."
Mangoola Operations Manager, Nick Slater, said there were many similarities between the motorsports industry and mining sector.
"Both industries operate powerful machinery so it's important to have the right skills, safety protocols and equipment to get the job done," he said.
Mr. Slater was also keen for Mangoola employees to share their expertise with Frosty and his team, inviting him them to take his first ever ride in the huge dump trucks that their miners drive every day on the job.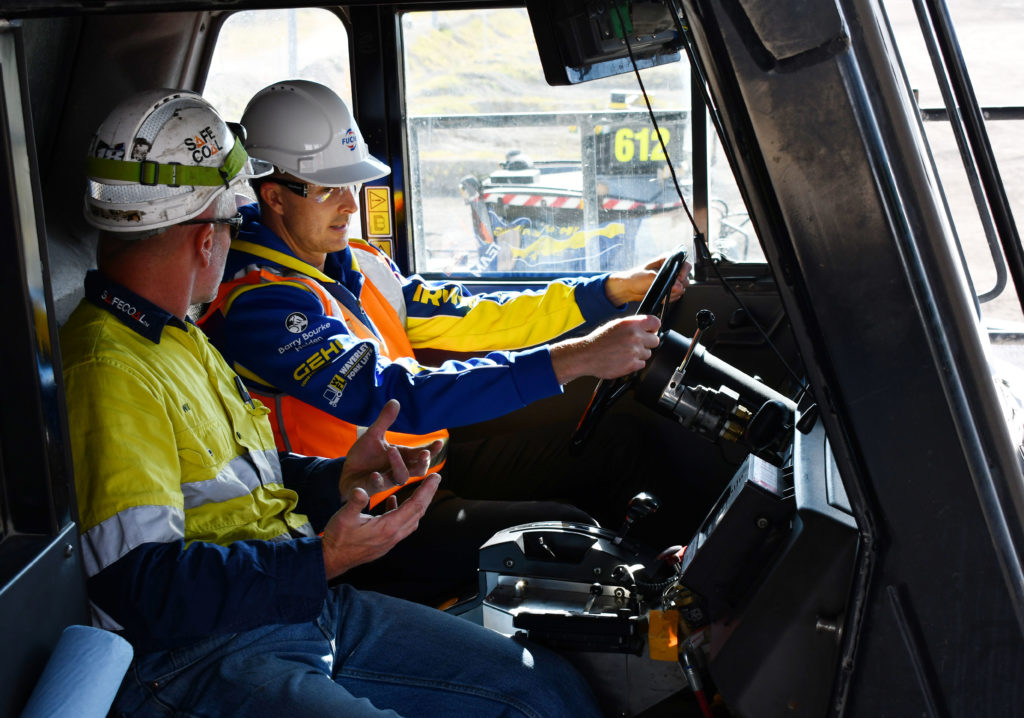 "I love going to different places and seeing people do their job because in life you can always learn something," said Frosty. "Every time you see someone different in a different role you learn something."
Frosty and his team were absolute legends on the day, signing posters they gave out, chatting one on one with some of the fans on site and taking on learnings from our Hunter Valley miners.
Good luck in your next race Frosty!