Supplier Insider – Valley Fasteners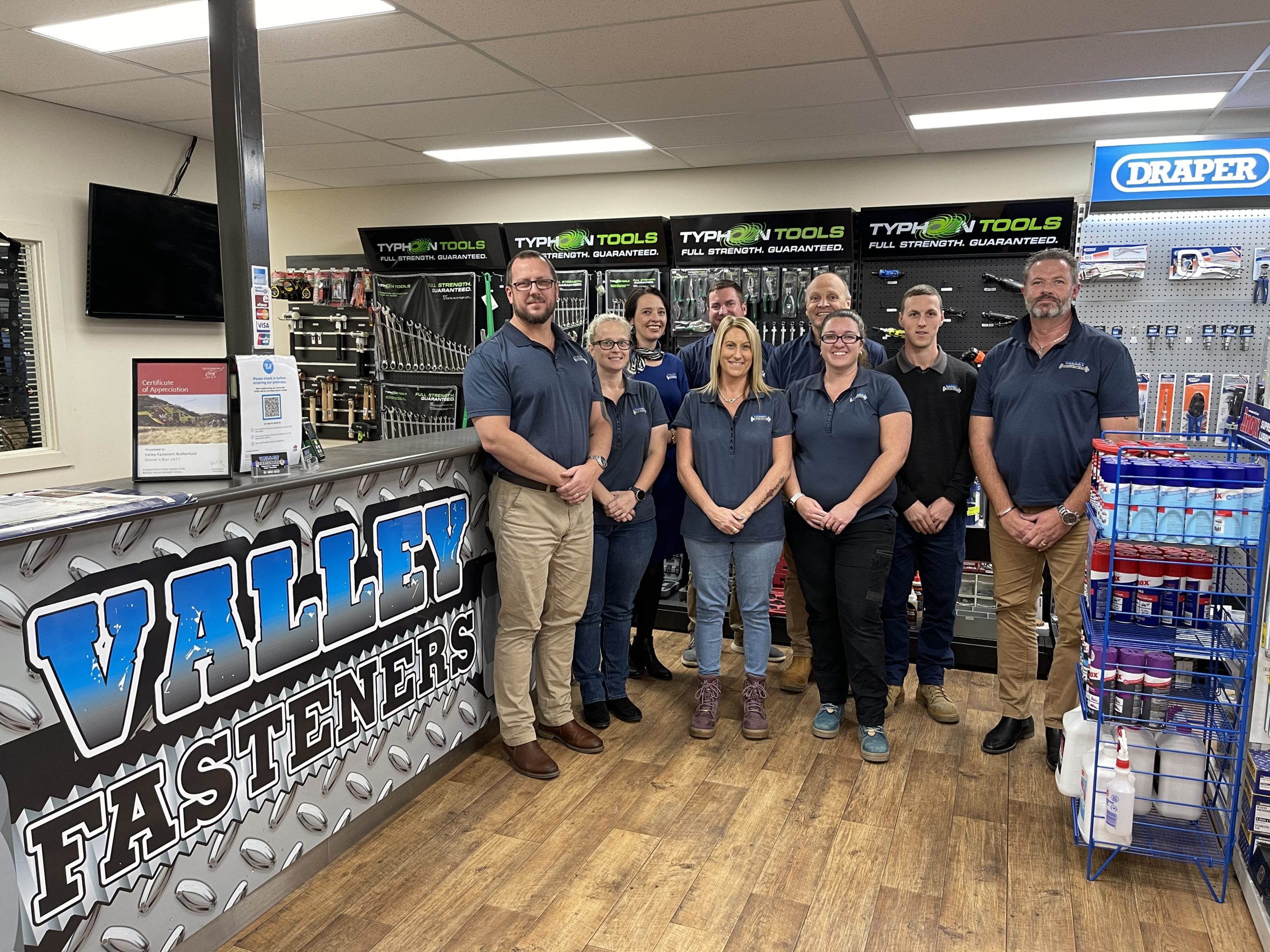 Tell us about the business?
Valley Fasteners is a family owned, Australian born company originating in Rutherford. With three NSW branches the business has become a one stop shop specialising in meeting the supply needs of multiple industries. Each store has availability to more than 100,000 line items across a broad spectrum of categories including Safety and PPE, Abrasives and Cutting Tools, Welding and Materials Handling, Washroom, Paints, Lubricants, Power Transmission, Hand and Power Tools and of cause Fasteners.
How long have you been doing business?
Established in 2006 we are currently celebrating our 15th year of operation in Rutherford, our 4th year in Muswellbrook and have almost reached our 1st year anniversary of the opening of our newest store in Gunnedah.
How many people work for the business?
Our team consists of 24 people across the 3 stores and management team, with a number of highly knowledgeable staff who have trade backgrounds and hands on experience in using many of the products we sell.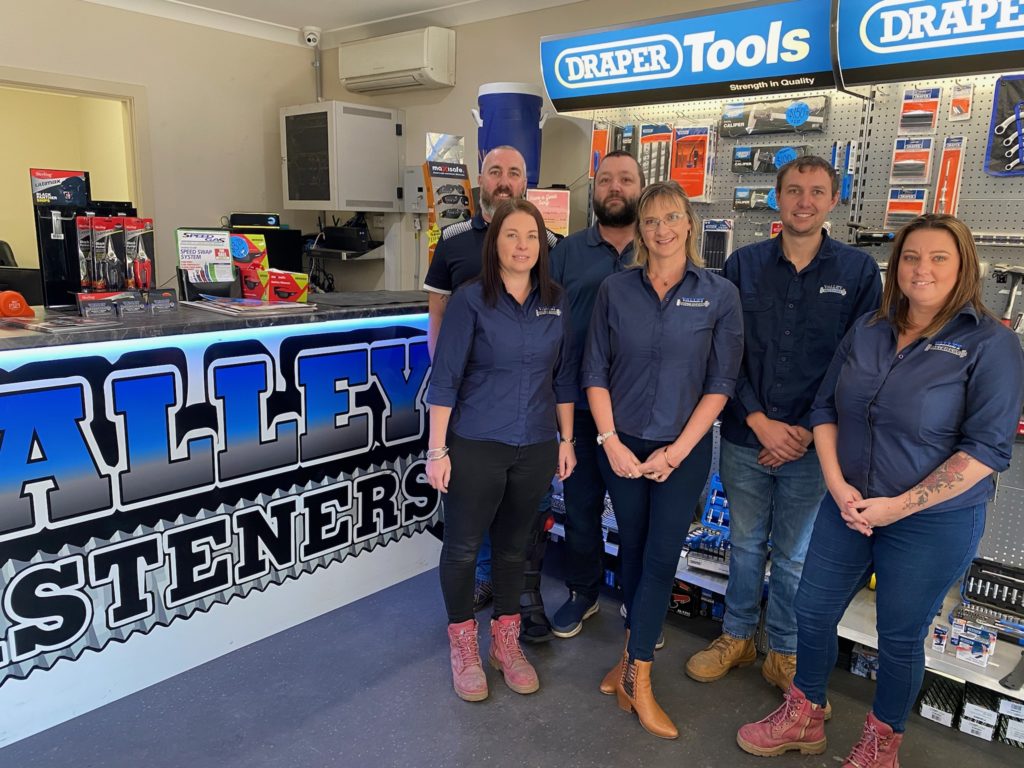 Describe a typical day at 'The office'.
Every day at Valley Fasteners is about meeting and exceeding our clients' needs.
Our sales and customer service teams field enquiries, quotes and process orders.
The procurement teams constantly work with our suppliers to deliver quality, value and innovative products.
And our warehouse and vendor stocking teams ensure that the products are picked, packed and delivered to our clients in line with their lead times.
What's the best thing about the business?
The best thing about our business is our team of people. They go over and above to achieve connections with customers, suppliers, colleagues and their communities.
What are the biggest challenges facing your business?
Supply chain resilience has been a challenge during the COVID period; however, it has also led to new and additional opportunities to work with local suppliers and supply chain networks. And enabled us to further develop our webstore to encompass an e-commerce shopping platform, giving customers the opportunity to shop out of business hours.
What is the biggest opportunity for your business right now?
Now having 3 stores in Rutherford, Muswellbrook and Gunnedah has given us the opportunity to further support a larger customer base with product lines that encompass an even wider variety of sectors.
We are also working with many clients to provide alternative and individually tailored solutions for storing and stocking their consumables. These include on-site vendor stocking maintenance, vending machines and complete portable site stores.
What is the business most proud of?
The Valley Fasteners commitment to building viable, sustainable businesses in regional communities. Encompassing job creation for local people and assimilating with local customers' needs is not only a core objective but also one of the things we are most proud of.
Community or other causes close to its heart and values?
Engaging and supporting community and charity is extremely important to us. From sponsoring grass roots local sporting clubs, cooking a BBQ for community groups to participating in golf days for charities such as Westpac Rescue Helicopter and Rural Fire Brigade, we love to give back where we can. We have just jumped on board with Sponsorship of a team of Dungog High School students who are participating in "The Push Up Challenge" for "
Any employees that deserve a shout out?
As the old saying goes there is no I in team, so to single out any one person in our team would be unfair as they all bring their A game to work every day. Thankyou team for your continued effort, enthusiasm and dedication to making Valley Fasteners the successful business it is today.