Scientists say new dinosaur species is largest found in Australia – BBC News
The Australotitan grew up to 30m (96ft) long and is among the largest dinosaurs found worldwide.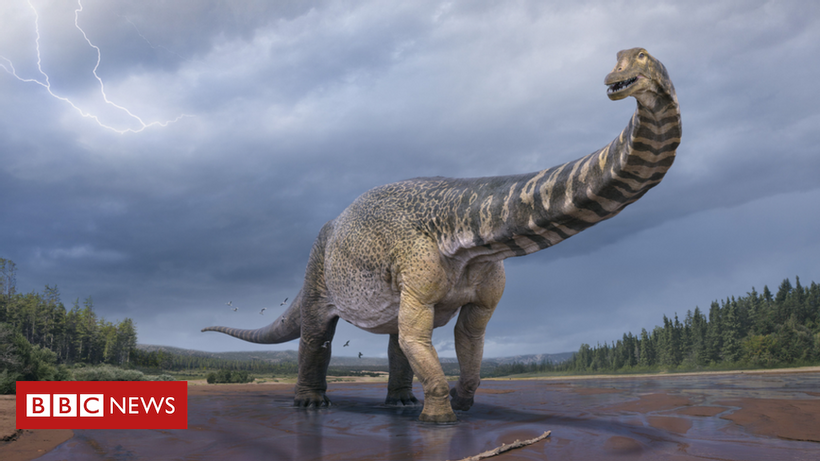 image copyrightQUEENSLAND MUSEUM
image captionAn artist's impression of the Australotitan – Australia's largest dinosaur
Scientists in Australia have classified a new species of dinosaur, discovered in 2007, as the largest ever found on the continent.
The…
Click here to view the original article.