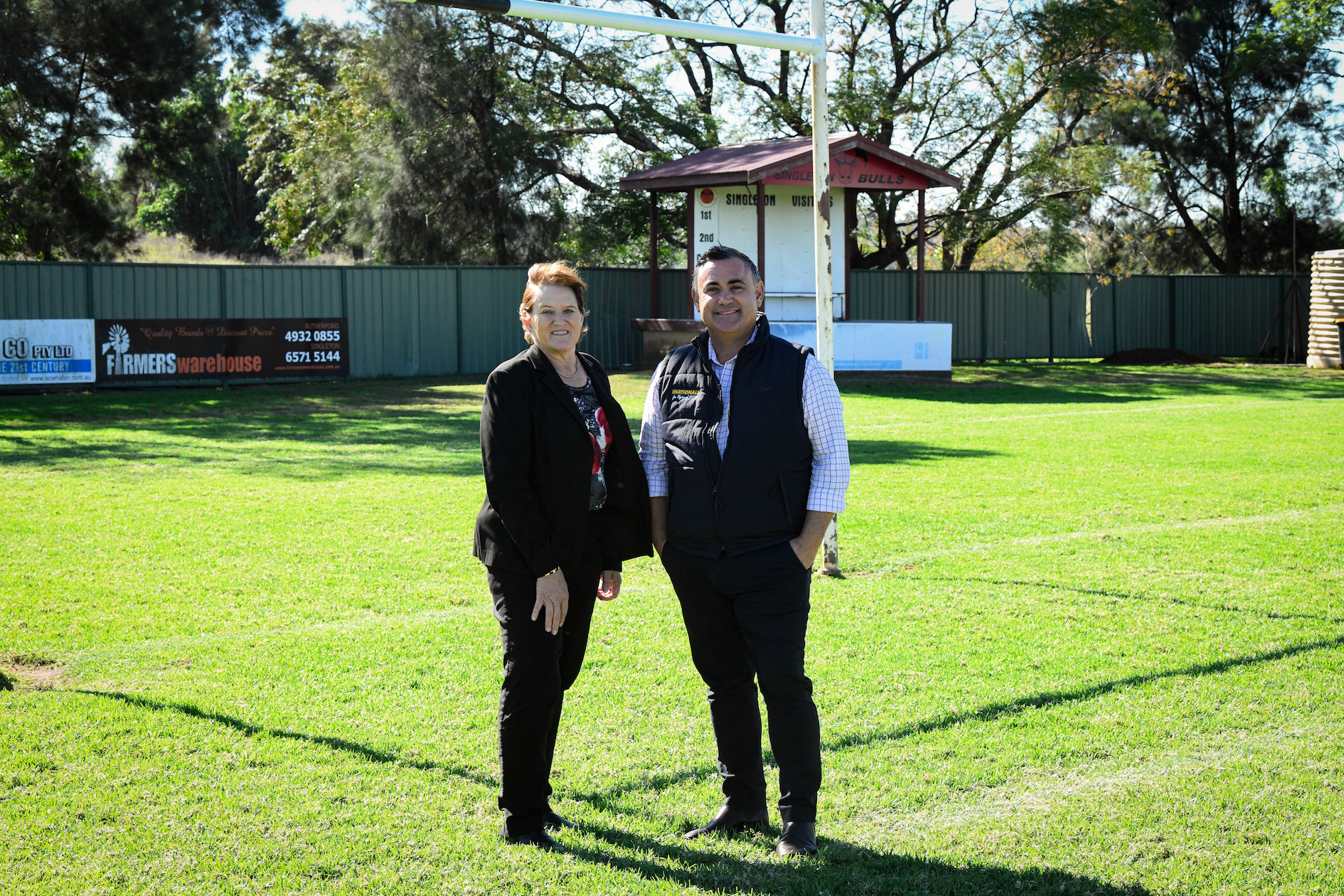 Resources for Regions Round Eight applications are now open for mining communities across regional NSW to receive a share of mining royalties and Singleton and Muswellbrook are at the top of the list.
Deputy Premier John Barilaro announced the opening of Round 8 from Singleton Rugby Club on May 17. The venue has been specifically chosen as it had been a recipient of funding from Round Seven, but the announcement for Round 8 had one big difference from previous rounds. An additional $25 million allocated to the program, bringing the total to $75 million.
"Round Eight of the Resources for Regions fund will build on the success of the previous round, which provided $50 million for 84 projects that helped create new jobs and stimulated local economies through infrastructure and program delivery," Mr Barilaro said.
"We know that the mining industry can put extra pressure on local infrastructure in regional towns and this fund is about giving back to these mining communities that contribute so much to the NSW economy.
"You've heard me say there is more to come and here it is, another $75 million to fund projects and programs that will ensure our mining communities remain strong for generations to come.
"It's absolutely crucial that we continue to support regional mining towns that supply our state with the resources we need and the Resources for Regions program is just another example of the NSW Government's commitment to the future of our regions."
Since its inception in 2012, the Resources for Regions program has delivered 149 projects worth $345 million to the state's mining communities.
In 2019 a strategic review of the program was undertaken with the key findings incorporated for Round Seven last year. These changes included a new set of funding criteria to reshape and refocus the program and community programs now being eligible for funding in addition to infrastructure projects.
Under Round Eight, 24 councils are allocated a base amount of $1 million, with a further $51 million weighted to those communities that need it most. Which means with the additional boost of $25 million for Round Eight, Singleton Council will be eligible to apply for $8 million and Muswellbrook Council eligible to apply for $6.5 million.
Mayor of Singleton, Cr Sue Moore joined the Deputy Premier at the announcement and said it was another demonstration of the NSW Government's recognition of the contribution the people of Singleton made to the State's economy.
"Council has drafted a list of projects that meet the Resources for Regions criteria, and we'll be working through those to prepare our applications for Round Eight. We have already held a number of meetings with community groups and kept in touch with the staff at Regional NSW," she said.
Applications for Resources for Regions Round Eight are now open and will close on 12 July 2021. Successful applications will be announced in September 2021.