My Mining Life – Hannah Berthold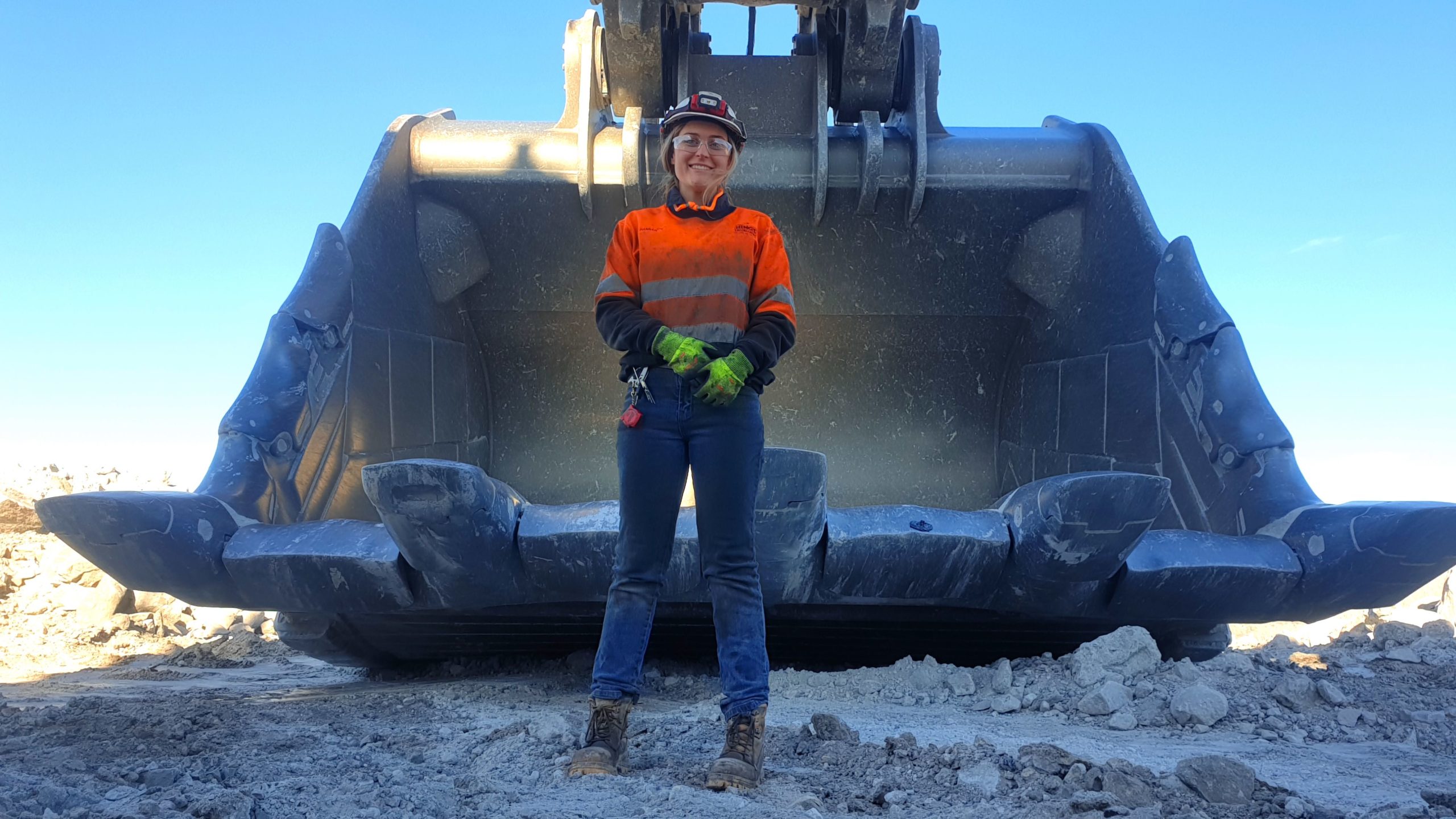 Who are you and what do you do?
My name is Hannah Valerie Berthold and I'm a multi-skilled tradesperson working for Kings Engineering, a Bloomfield Group owned business.
When did you start in the mining industry and what was your first job?
I've worked in engineering for more than a decade and my first job was as an apprentice machinist.
How different is your job now to what you wanted to be when you were a kid?
When I was a kid, I always wanted to understand how engines, tractors, motorbikes and cars worked but I thought I would be a certain type of tradesperson and only be certified in one trade and do that same job forever. But now I'm a multi-skilled tradesperson a Machinist / fitter to Plant mechanic and Cert 4 fluid power technician, which means I get to do everything from machining, hydraulic work and diagnosing on many types of equipment, Open cut to underground mining and tunneling equipment.
What's a usual day at work entail?
I work in both the workshop and on site. When I'm on site we commence our pre-start, then our crew get a job scope with defect work to diagnose. That means getting stuck in to fixing a machine, doing it safe and right and getting it back to work with minimum down time. I'm always learning certain things from someone more senior than me while I have an apprentice with me I'm mentoring and supporting.
What's the best thing about your job?
Every day is different and I get to work with great men and women and also get to have a good laugh with my fellow workers. I learn something new every day.
The worst thing?
Worst thing would have to be dropping a tool in/on a machine and not hearing it hit the ground below, and you have to go and chase it up. But the most satisfying thing is hearing it hit the ground below. Haha
What's the biggest challenge you've had to overcome?
I had a severe accident in the second year of my apprenticeship. I was about to become third year and then basically had to learn everything again. I had a brain injury, but Kings supported me in a gradual return to work, that I'm forever grateful for.
What has been your proudest achievement?
Finishing my apprenticeship after my accident. At times I thought I would never be able to work again let alone become a multi-skilled tradesperson.
What's something about your job that would surprise people to know?
I was the first female to become a tradesperson at my work. Also, no matter what, you can keep achieving and learning different things the entire time. Just because you get a trade doesn't mean the learning stops.
What do you do in your downtime?
Motorbike riding. I ride with my nephews and nieces. I also have my own lathe at home that I love machining on. I love going on adventures with my fiancé to see more of Australia.
The mining industry gets more than its fair share of criticism. What is your view of our industry and the impact is has?
Mining is important for every part of modern life, from your phone to your lights being on. We manage our impact on the environment while providing great jobs for people.