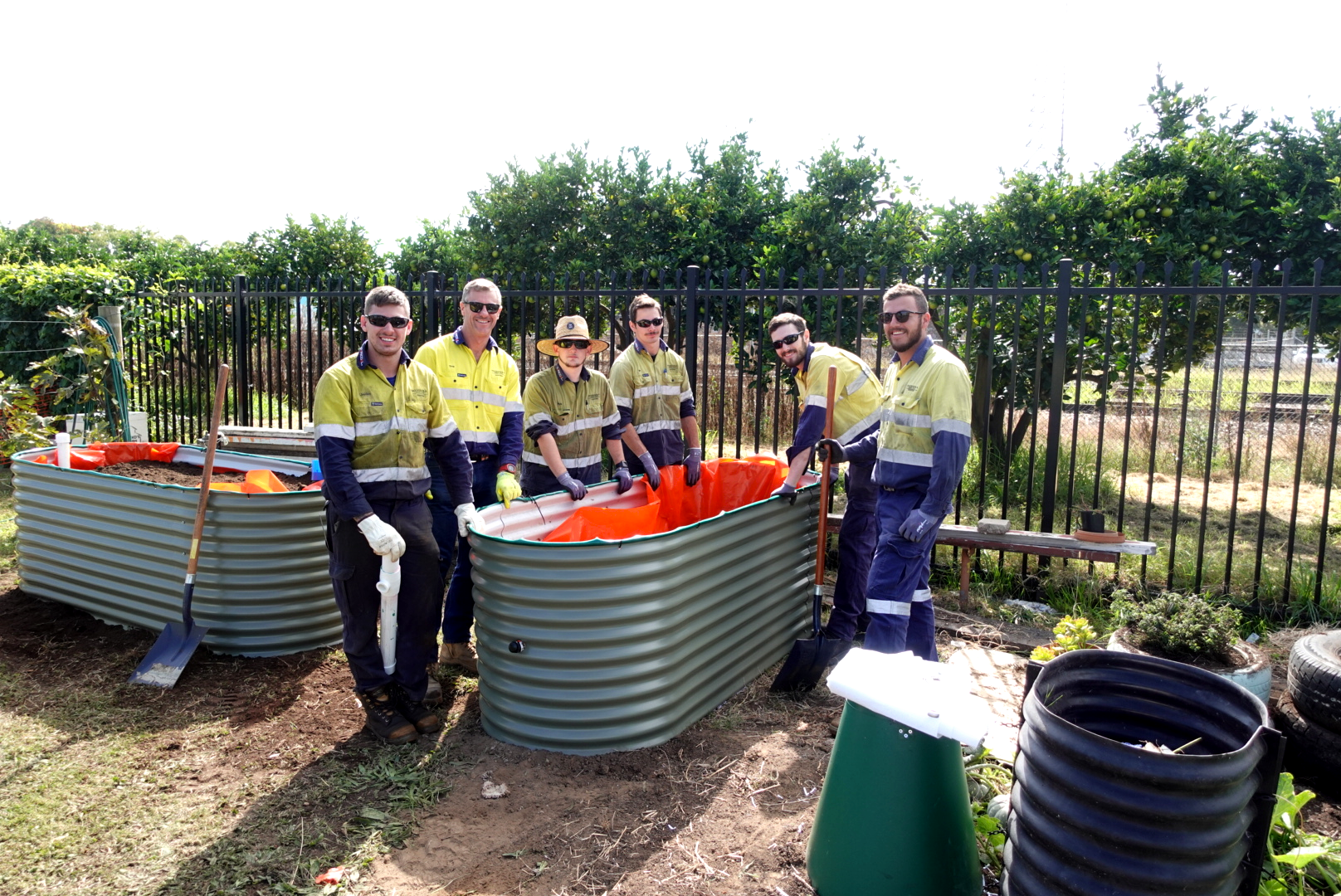 Glencore's Mangoola and Liddell operations have purchased 25 new garden beds for the Sustainability Hub and Community Garden in Muswellbrook, sprouting joy for local community members.
Working with the Hunter Sustainable Landcare team, the garden beds among other donations, were purchased and donated as part of Mangoola and Liddell's Community Investment Program.
Along with funding the new beds, Liddell and Mangoola organised a working bee with their Maintenance Apprentices to help install them.
Teams met at the garden bright and early on April 30, 2021 to help remove the older damaged garden beds and replace them with the new beds, along with new soil.
It was a much needed upgrade to the garden with the older garden beds rotting and suffering from termite damage, being of timber construction. They were also quite low making it difficult for older people or people with disabilities to access.
"It's bloody awesome what Mangoola and Liddell have done for us," said Ross Pahuru, Committee Co-Chair of the Hunter Sustainability Landcare team.
"We put in a grant to buy the beds, and we were we stoked when we got it, and then they offered to put them in!
"It's a big thank you from us," said Ross as he cooked up a BBQ on the day for the hardworking team.
Local clubs meet regularly at the Sustainability Hub to tend to a flourishing garden of herbs, vegetables, fruits and native species. The space has been set up to promote sustainability amongst its community members, with a range of green practices taking place.
Checking out the progress on the day, we had a chat to Annemieke Grosser, Environment and Community Officer at Mangoola Open Cut, who was happy to have her hands in the soil for a great cause.
"It's fantastic to be able to get out here and work with the local community to improve such a great community space."
"There are about 18 people here today making it all happen, with Troy Greedy, Maintenance Superintendent at Mangoola coordinating the apprentices."
The garden has since seen many locals and volunteers take advantage of the new and improved garden beds and come together to tend to the plants and flowers flourishing inside.