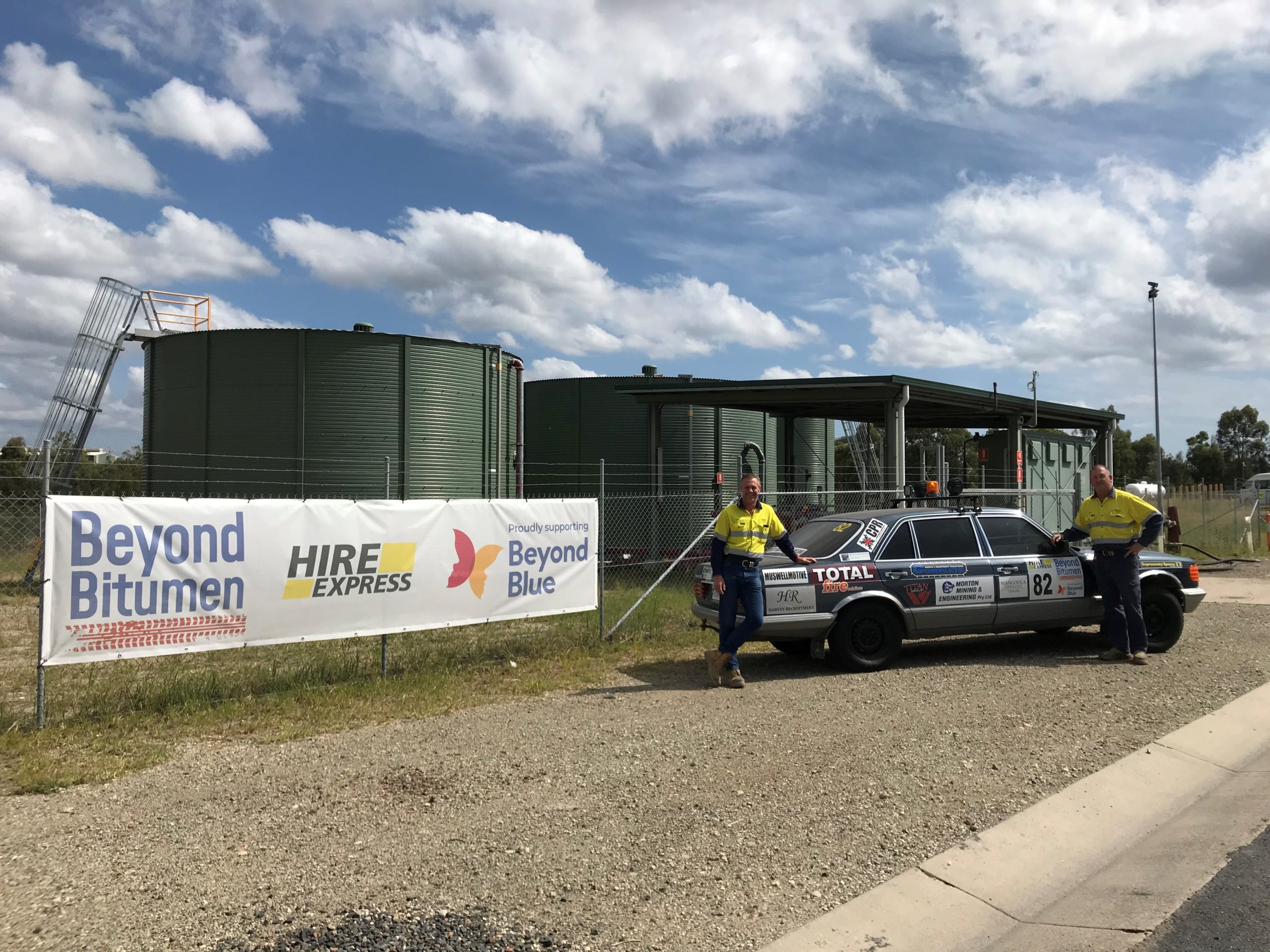 Mangoola Coal welcomed an entourage of motor vehicle enthusiasts on May 28 for the official start of the HireExpress 2021 Beyond Bitumen Rally, proudly supporting Beyond Blue.
Over 100 participants started their 4 day adventure from Glencore's Mangoola Coal Mine near Muswellbrook on Friday May 28, including Mangoola Coal's own Maintenance Superintendent Troy Greedy, Workshop Supervisor Mark Yarrington and Reliability Engineer Tom Waddington in Car 82 the Thirsty Merc.
The Rally saw competitors travel 1300kms through the scenic Upper Hunter, New England and Mid-North Coast regions to raise funds and awareness of sufferers of depression and anxiety.
With stops including Muswellbrook, Aberdeen, Ellerston, Nundle, Tamworth, Manilla, Barraba, Bundarra, Armidale, Wollomombi, Bellbrook, Kempsey, Crescent Head, Port Macquarie, Harrington, Wingham and Forster, it was a jam packed few days on the road, but spirits were high with everyone having a lot of fun along the way.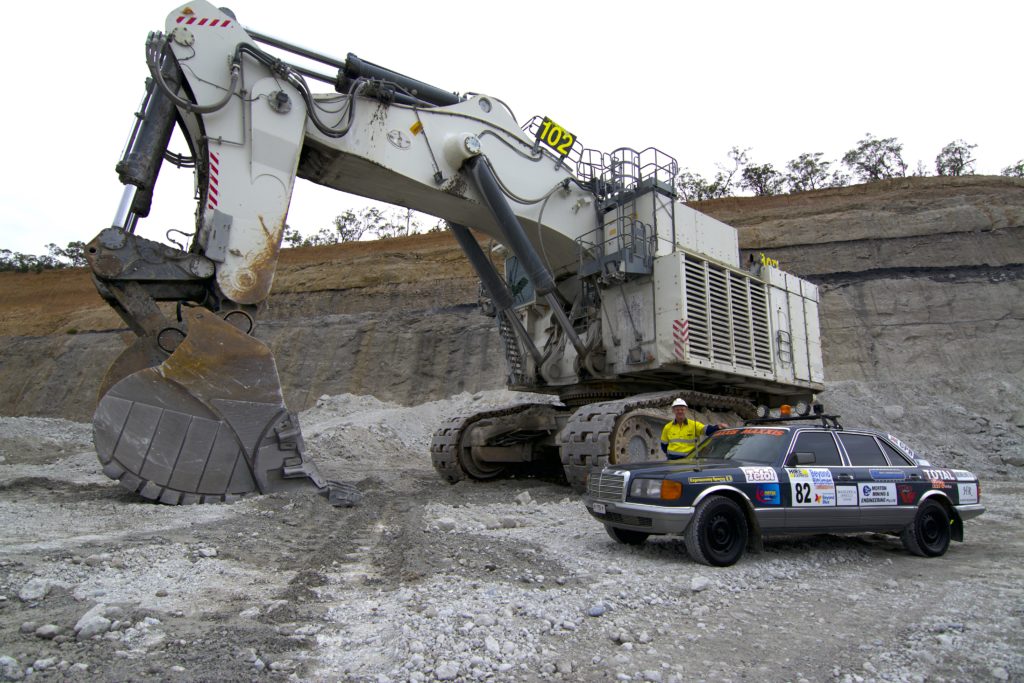 The message this year was particularly poignant as we continue to live through the effects of Covid, and now, flooding which has impacted several of the towns the rally passed through.
"Beyond Blue is such a worthwhile organisation which over the past few years has helped people get through bush fires, floods and then of course the dreaded COVID 19," said Troy.
"Suicide is such a big thing in society and our industry, and I couldn't think of anything better than to get involved and help while enjoying ourselves along the way.
"Beyond Bitumen is the biggest fundraising event now for Beyond Blue nationally."
As well as bringing colour and activity to town, the Rally brought much needed funds along the way to the local communities. Event Director, Peter Fehon, estimated that the Rally participants spent up to $40,000 per night in each of the towns that hosted the overnight stops.
Around $300,000 was raised from the massive efforts of this year's rally. Since the event commenced in 2015, the total funds raised have already exceeded $1,600,000.
To get behind Thirsty Merc and Beyond Blue head to https://beyond-bitumen.raisely.com/the-thirsty-merc-2021