COMMUNITY GIFT – Kurri Kurri Men's Shed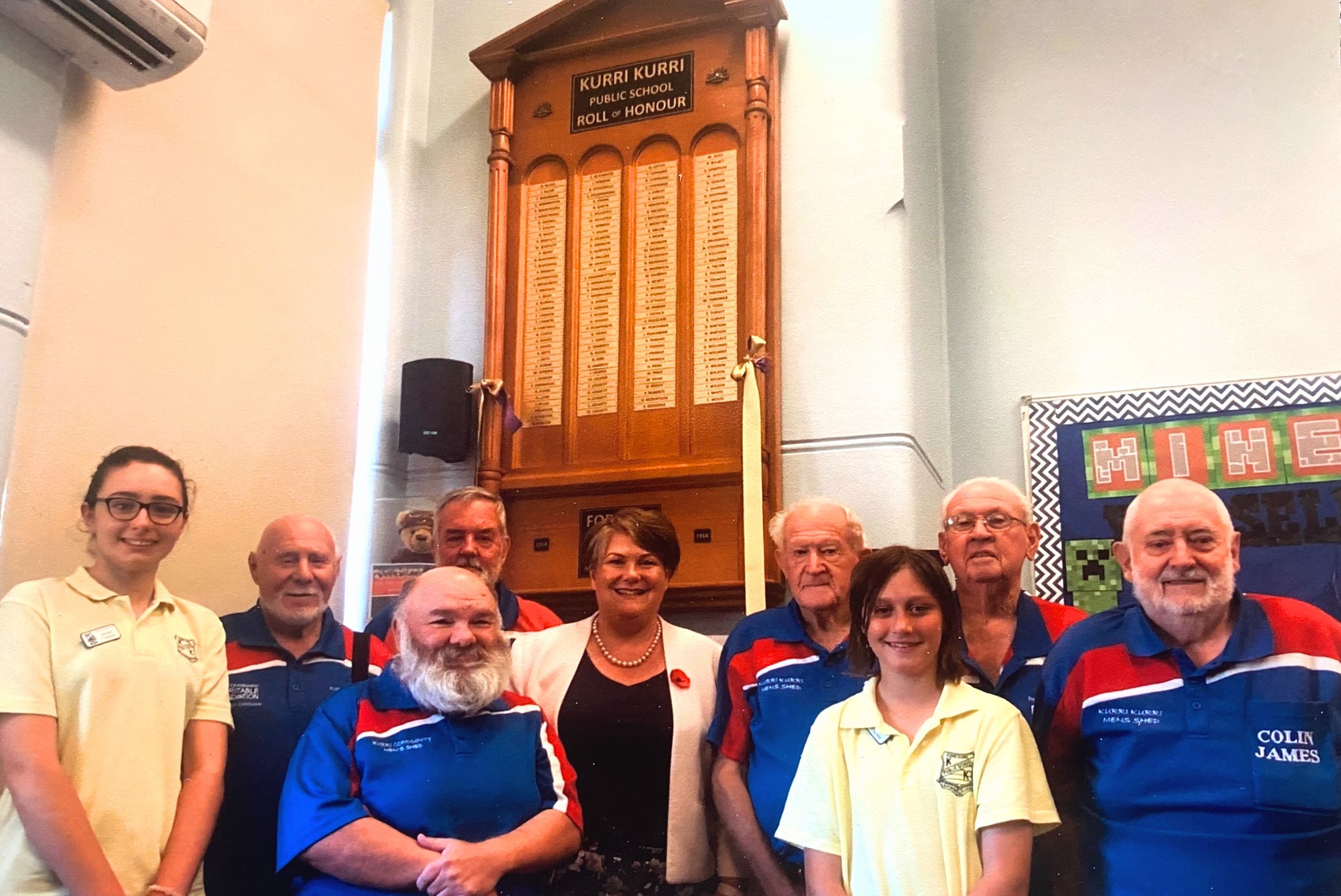 This month the Complete Parts and @ The Coalface $500 Community Gift goes to the Kurri Kurri Men's Shed, in recognition of everything they do for their local community.
The Kurri Kurri Men's Shed has been around for years giving their members the opportunity to pursue hobbies, pastimes and interests, learn new skills, practice and pass on old skills, learn about their own and others health and wellbeing, mentor the young, and by their efforts contribute to their families, their friends, the shed and most importantly their community.
After chatting with local member and Treasurer, Col James, we realised they do more for the community than most would even be aware of.
Kurri Kurri Men's Shed have helped rebuild and repair a boat at Stanford Merthyr Infants School so that it is safe for the children to play on.
"Pelaw Main is another school we have done lots of work for, rebuilding the outdoor reading area for the kids and revamping a large playing fort with rails and ramps for wheelchair access," said Col proudly.
Kurri Kurri Men's Shed members have repaired tables and chairs for the local church, built fences for local community members and honestly, we don't have enough room in the entire magazine to list everything they have done for the community around them.
Welcoming members young and old, the Kurri Kurri Men's Shed started out with around 50-60 members, but over time have lost members due to passing's and other unforeseen events. Now standing strong around 30 members, the team are hoping to get numbers back up and move into a larger shed to house their equipment and tools and have enough room for all members to move around safely.
"We accept everyone, and we are in the community for people in the community," said Col.
"The dream is to move onto land on a 99 year lease that we have control of, to build a new shed and continue to increase the work we do for the community."
Col said they are still struggling to fundraise due to Covid and its restrictions but are doing their best to get by.
"We appreciate any donation, whether it be funds for new equipment or left-over wood for us to put towards our projects."
The Kurri Kurri Men's Shed is a great community environment, where you'll find good old fashioned mateship and a group of men who are extremely passionate about their community.