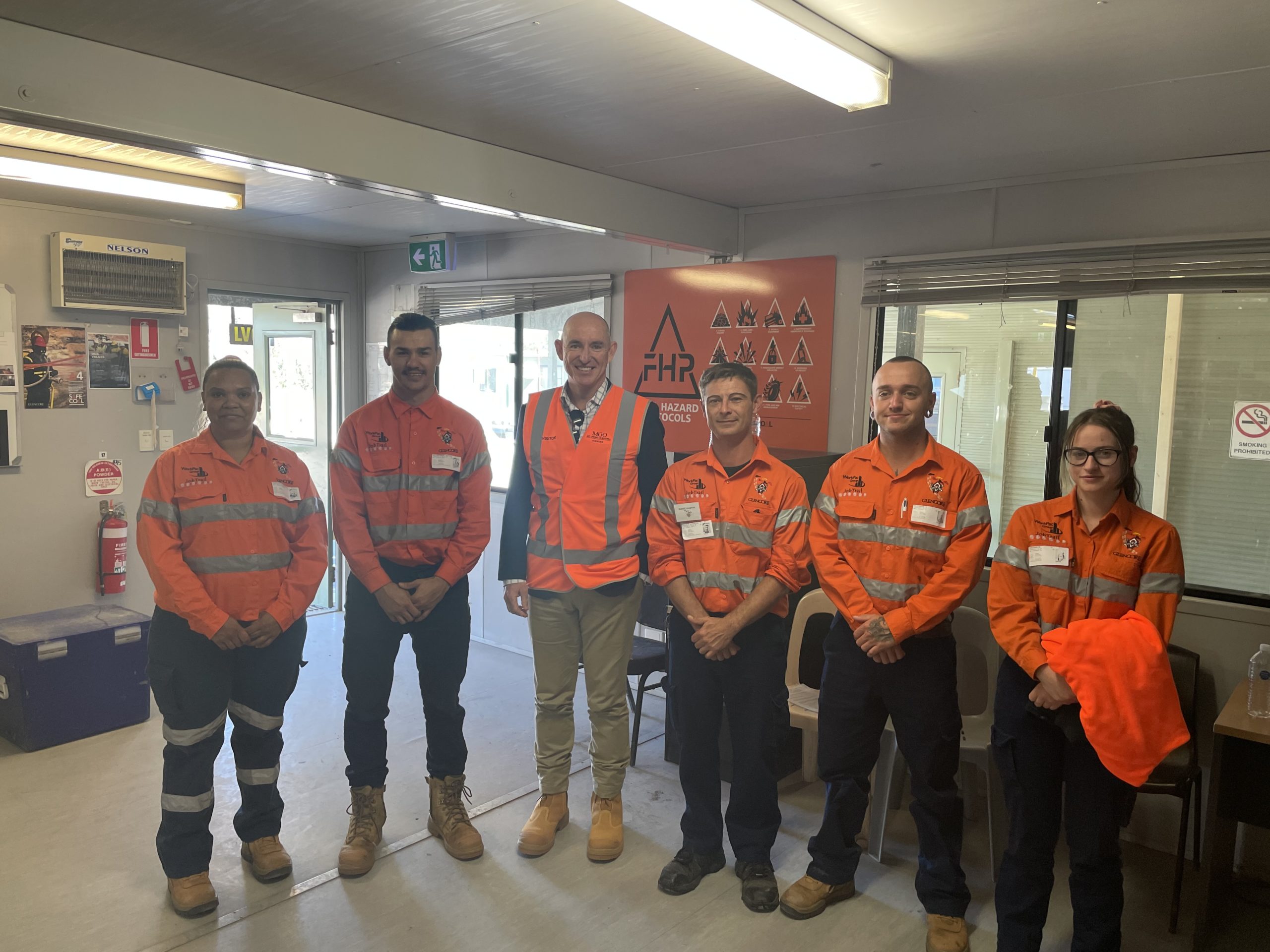 The Hon. Stuart Robert MP, Minister for Employment, Workforce, Skills, Small and Family Business, joined Hunter locals to tour businesses and sit down with workers and apprentices to talk about how the Federal Budget will continue driving jobs across the region.
"The Federal Budget is all about delivering jobs for the Hunter and securing its future workforce to accelerate its economy and grow its businesses," said Minister Robert on his recent visit to the Hunter.
"We probably have the biggest investment of any government in history into skills and training. For 200 years we've been bringing labour in but now that's off the table. What we have though is 1.16 million Australians on payment and underutilised."
"Now the question is how are we going to skill them. We are expanding the $1 billion JobTrainer Fund and extending the highly successful Boosting Apprenticeship Commencements wage subsidy. The $2.7 billion investment is supporting the employment of newly commencing apprentices and trainees, assisting school leavers and job seekers during the peak hiring period for key industries."
Among Minister Robert's stops was Glencore's Glendell Open Cut mine. Glendell, which is currently seeking approval to continue mining to the north of its existing operations employs 690 people directly. Like all mines in the Hunter, it also provides a range of traineeship and apprenticeship opportunities for people in our region.
On his visit to Glendell Minister Robert met with some of the young people from Glencore's Indigenous Employment Pathway Programs. The program which runs in both NSW and Queensland provides employment opportunities for young Aboriginal Australians and is just one of Glencore's many programs aimed at developing the skills of young Australian and ensuring we have a highly skilled workforce in the future.
"By giving incentives to Glencore and companies like them, it enables them to employ and skill and train even more people. That's why meeting the young indigenous kids today from the Pathway Program was just fabulous," said Minister Robert.
"The government is well and truly backing this area. There are over 5000 apprentices here in the Hunter right now. 121,000 citizens here enjoying tax breaks and 15,000 business that will benefit from tax incentives. If businesses are saving money, it will allow them to employ and train even more people."
Minister Robert said that continuing to support skilling people in the mining sector is vital as it is a sector that will always have an important part in the Australian economy.
"Everything we do comes from the ground in a form of a mineral or a tree, so whether fossil fuels as energy dissipates over time, we still need to mine for all the other resources on the planet that we need for everything we use. It's ludicrous to think that mining is going to end in a short amount of time, mining will never end, from this day until the end of days. Some sectors of mining will close in the future, but we still need the baseload for our fuel and energy requirements and will for some time."
"Local communities rely on these jobs in the mining sector and the Morrison Government will always back jobs for Australians across the Hunter Valley. We recognise that it was regions like the Hunter that keep Australia going through the Covid Recession. While city centres were smashed and shuttered; mining, manufacturing and agriculture across Newcastle and the Hunter kept firing. Australia's strong economic comeback owes a great debt to the people of the Hunter and the Morrison Government will never take them for granted," Minister Robert concluded.