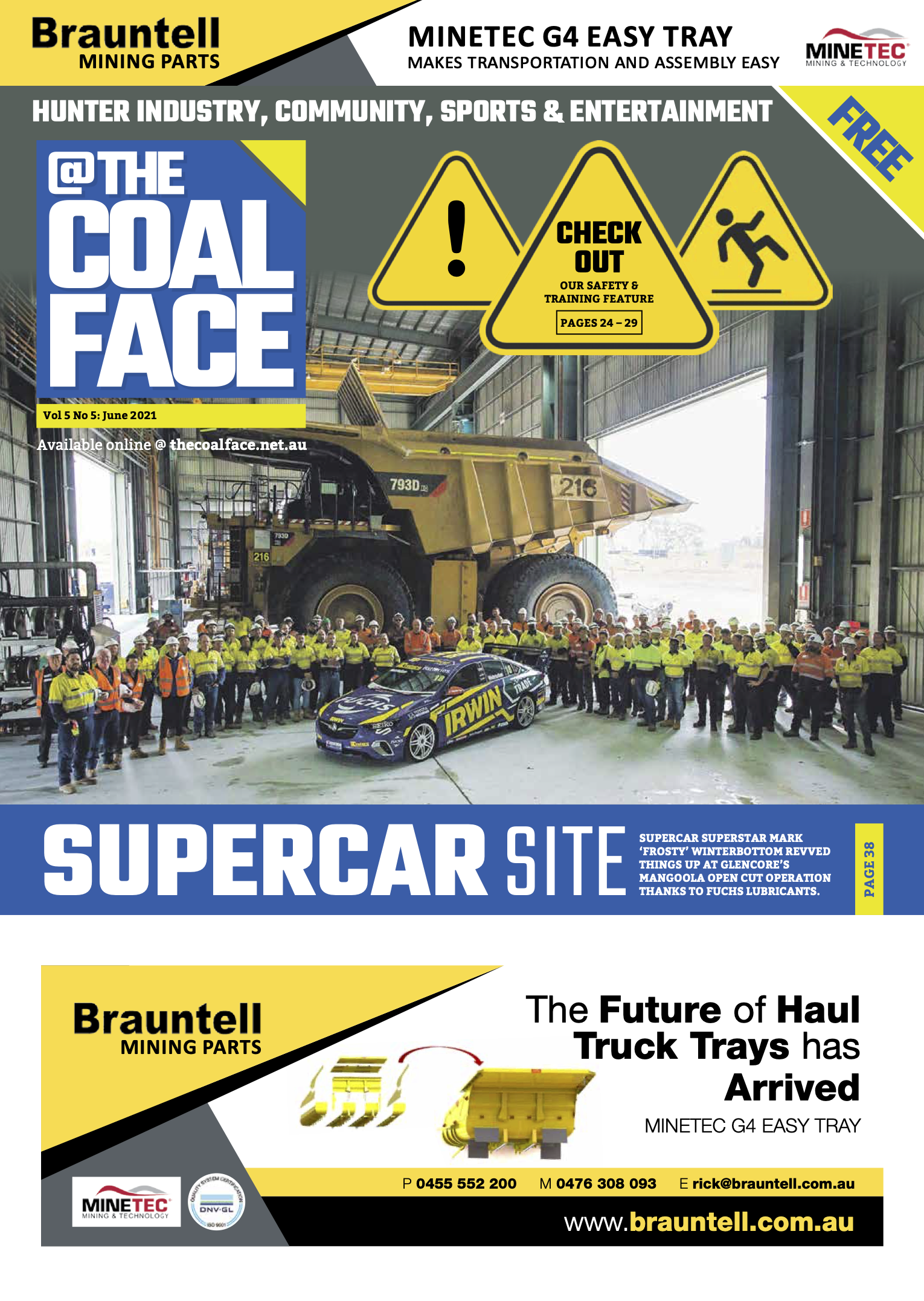 Support to Stay
During the weeks leading up to the by-election we saw strong support for our mining industry. Now that it's over, let's hope that support continues.
It was fantastic to see political parties recognising the many contributions the Hunter mining industry's makes, and also acknowledging that it will continue to do so for many decades to come. We hear firsthand from the newly elected Member for Upper Hunter, Dave Layzell. It was reassuring to hear Dave promise to always stand up for our industry and its workers.
Supercar champion Mark 'Frosty' Winterbottom paid a visit to Glencore's Mangoola Open Cut operation where he spoke with employees about the challenges and highlights of his career as well as the importance of staying focused. We all can benefit from his great advice, not just at work but in our day to day lives.
This month we are proud to bring you our first Safety & Training feature where we showcase programs and products that all help to make sure our workers come home safe every day. We've got plenty more exciting features planned for the coming months covering all areas of our industry, so send an email to [email protected] if you would like to know more.
We released our rage this month at Sutton Estate's Smash Room. This is one of the more unique activities that we've tried, and we highly recommend it a fun and safe way to vent your frustration. Plus being located at a winery means you can enjoy a celebratory drink when you finish.
We hope you enjoy this edition, and remember, if you have any community or industry news that you would like to see in our magazine, we would love to hear from you.