Brazilians float on flooded streets as rivers swell in Amazonas – ABC News
Amazonas authorities warn this flood could soon become the biggest in the last century, with 350,000 people already affected.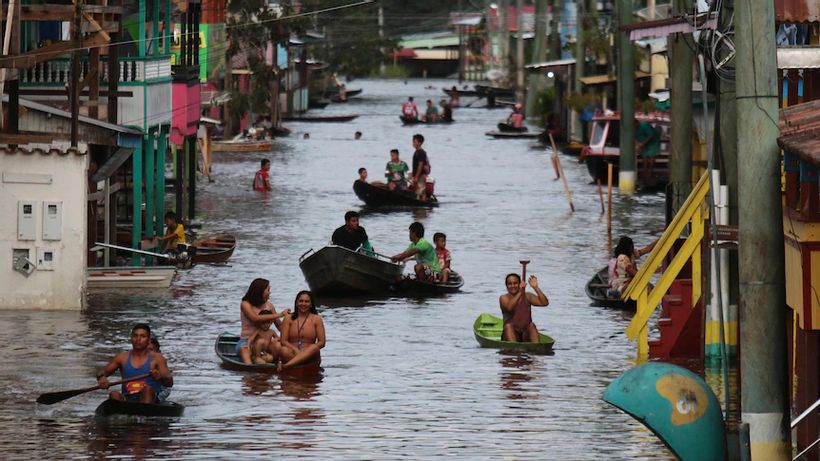 The rivers have been swelling for weeks in Brazil's Amazon region, and residents in a town that bills itself as 'The Venice of Amazonas' traded motorcycles for canoes, clambering atop fresh-laid planks inside their homes to stay dry.
Over 350,000 people affected by the flooding
Twenty municipalities in Amazonas state are in a state of emergency
Residents are building scaffolding in their homes to keep belongings dry
Anama, home to 14,000 people on a tributary of the Solimoes River that flows toward…
Click here to view the original article.