SUPPLIER INSIDER – Truck N Earth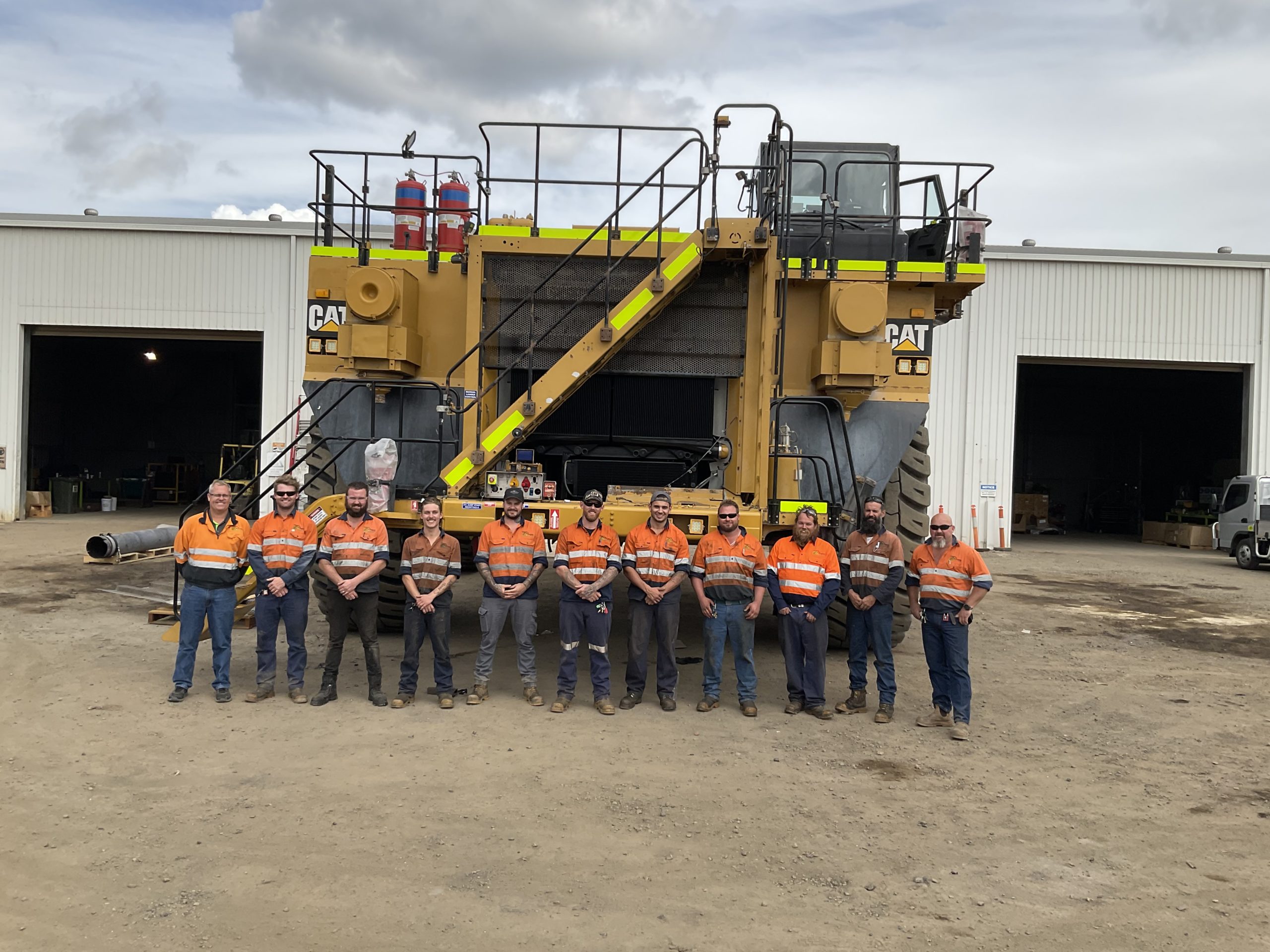 Tell us about the business?
Truck N Earth Pty Ltd is a small family owned and operated earthmoving equipment maintenance company based in the Hunter Valley. With a well-equipped workshop in Rutherford, we offer all maintenance services under the one roof including complete machine rebuilds, component replacement, minor defect repairs/servicing, fabrication and site compliance modifications. Our trained, experienced tradespeople are equipped to carry out quality maintenance and repairs in both workshop and field service environments as required.
How long have you been doing business?
Truck N Earth was established in 2001 and has slowly evolved into what it is today, proudly celebrating 20 years in business this year.
How many people work for the business?
We currently employ a team of 12 including Plant Mechanics, Auto Electricians and Boilermakers.
Describe a typical day at 'The office'.
A typical day here begins with a 6am toolbox talk with the team. We finalise job allocations for the day before we go about meeting our customers' requirements.
What's the best thing about the business?
Our team – we wouldn't get far without a competent, dedicated group who are committed to producing quality work in line with our company values.
The worst thing?
Nothing!
What are the biggest challenges facing your business?
I believe the biggest challenge at the moment will be finding and securing quality tradespeople to support the continued growth of the business in line with our high quality and safety standards.
What is the biggest opportunity for your business right now?
The biggest opportunity for us at the moment is diversification and being prepared to adjust and accommodate the everchanging needs of our valued customers.
What is the business most proud of?
The dedication and ability of the team to be flexible and continually meet customer deadlines and targets at short notice.
Community or other causes close to its heart and values?
There are a couple of causes which the company are proud to support where we can, these being Westpac Rescue Helicopter and Surf Lifesaving NSW.
Any funny or heartwarming stories to share?
There is always a laugh to be had when the guys get together but not sure of any stories PC enough to publish here…
Any employees that deserve a shout out?
The entire team! With what has been a hectic few month for Truck N Earth, we couldn't have asked for more with the guys continuously putting their hand up to do that little bit extra. It's awesome.
Teamwork makes the dream work!