MY MINING LIFE – Lyonel Everett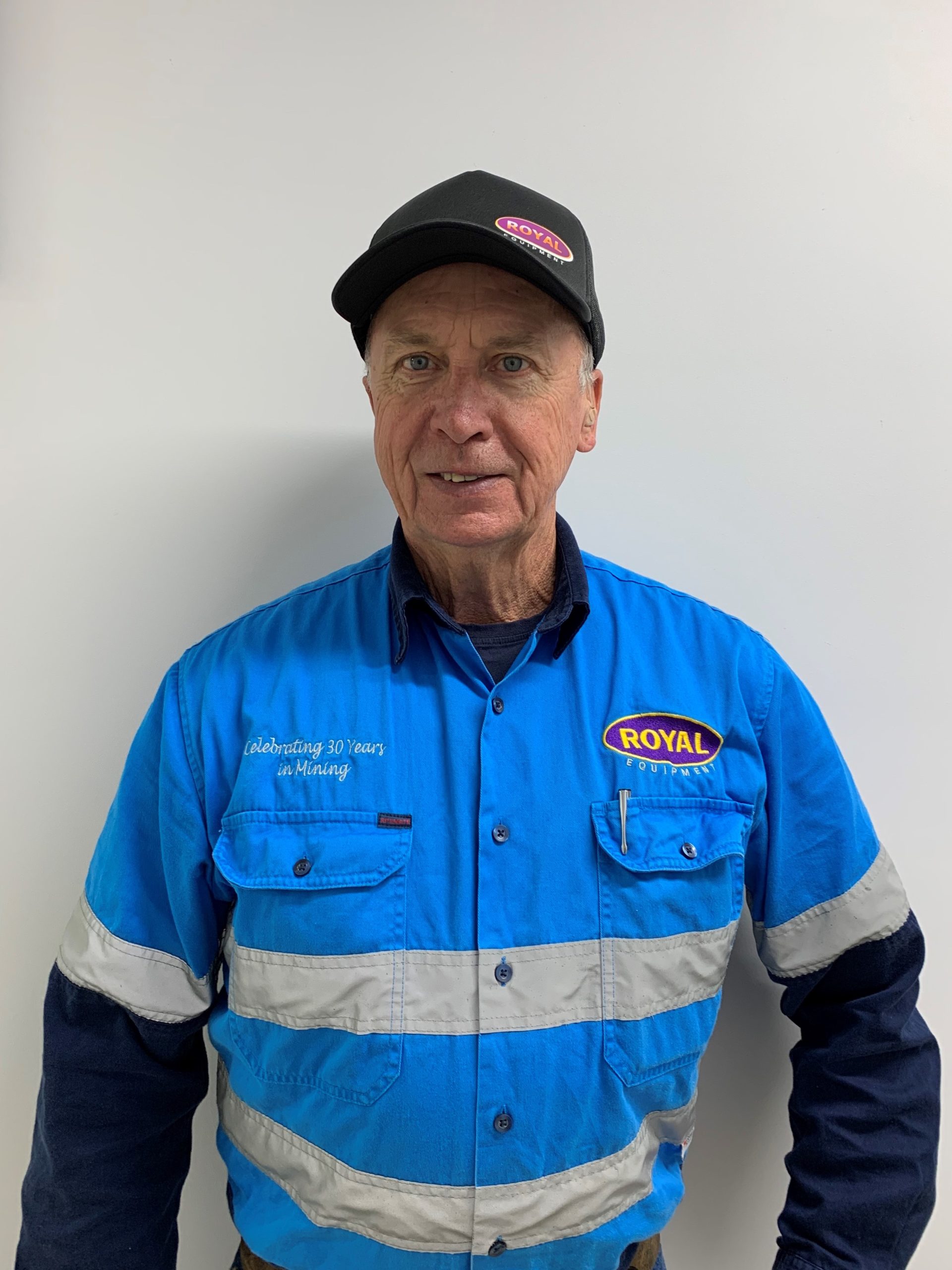 Who are you and what do you do?
My name is Lyonel Everett, I work at Royal Equipment. I re-build alternators, blower motors, rotors and armatures for electric drive dump trucks in service at mine sites throughout NSW, WA, North QLD, and SA. Our components are shipped domestically and internationally.
When did you start in the mining industry and what was your first job?
I started driving trucks in the early 80's transporting coal from mines all through the Hunter Valley, Wollongong and Bulli on the South Coast to coal handling facilities at Port Waratah and Kooragang Island. Then I went to Exploration Drilling across Australia and then ended up here at Royal Equipment 11 years ago.
How different is your job now to what you wanted to be when you were a kid?
As a kid I thought of always doing hands on work – I had a fair bit of imagination. So, really where I am now it is all hands on, so I am pretty happy with what I do.
What's a usual day at work entail?
We start with our morning team meeting. Everyone is allocated their days work and we go to it. However, it often entails a bit of swapping between jobs to help when problems arise, I really enjoy helping where I can.
What's the best thing about your job?
I really like the team I work with. There are always challenges popping up which keeps you on your toes. Solving problems when they arise is very satisfying.
The worst thing?
The cold weather during Winter makes it hard for us old fellas to function properly first up of a morning.
What's the biggest challenge you've had to overcome?
Probably my loss of hearing was my biggest challenge both in my social life and in the work environment.
What has been your proudest achievement?
Probably getting positive feedback from the customers about our high standards of workmanship.
What's something about your job that would surprise people to know?
The far-reaching service we supply – most people say "Royal Rutherford", but I say we are based in Houston, Texas and have services in South Africa, Canada, Chile and India. We supply to many countries across the world.
What's a funny story about work that you can tell?
At our annual Christmas break up last year we set out to play 9 holes of golf at our local club as we do each year. All went well until the 8th hole when a massive storm came through – no one made it back to the club house without being drenched.
What do you do in your downtime?
I enjoy dining – fine foods. Also, whenever possible get to the beach, snorkeling, swimming, and fishing. I love the ocean.