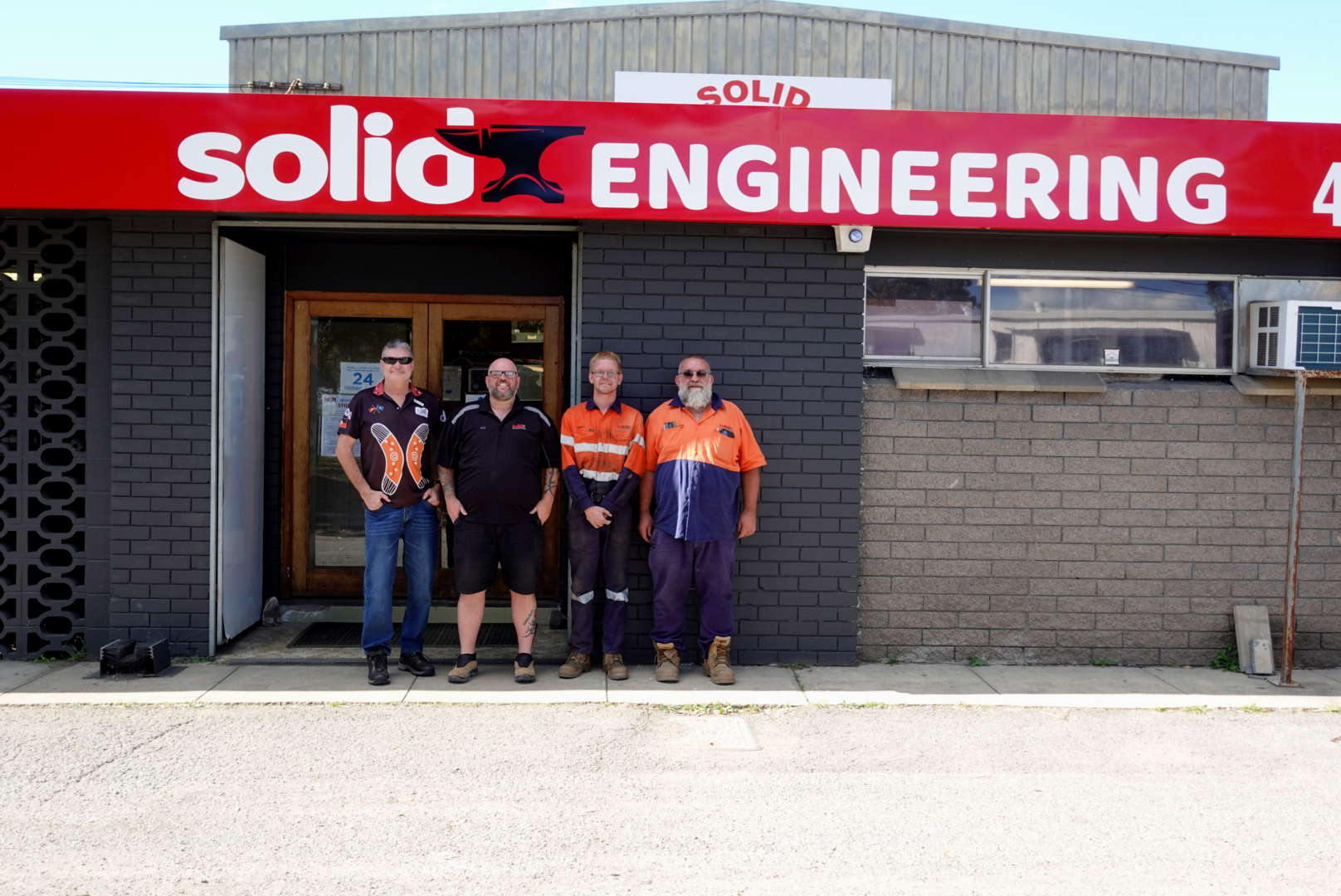 Since day one Solid Engineering have supported local youth through work experience and employment opportunities, this year ramping up their partnership with Youth Express in hopes to find new apprentices.
Each year, Youth Express coordinate work placements for approximately 2000 students from 26 high schools in the Hunter Valley giving them valuable opportunity to experience what it's like to work in a range of industries.
Youth Express is a not-for-profit charity who have supported young people in the Hunter through various programs since 1993, including work placements, workshops and life skills programs.
Always focused largely on their workplace culture to build and maintain the strong and motivated team they have today, Solid Engineering saw partnering with the Youth Express work placement program as a great opportunity to work with young people and see their potential firsthand.
"We need apprentices, and what better way than to get them here for a week through Youth Express to give students a firsthand on the job experience to trial them for the job."

Brad Kebblewhite, Director & General Manager, Solid Engineering.
Iain Yule, School Support Service Coordinate for Youth Express works with a total of 12 schools in the Hunter Valley and said Solid Engineering have been working with Youth Express for many years with many positive outcomes. "I tell the students before they enter the worksite, it's not an interview, it's an audition," said Iain.
Most recently, Iain accompanied 20 students from Cessnock High School and Maitland High School to Solid Engineering in Kurri Kurri for a full workshop tour.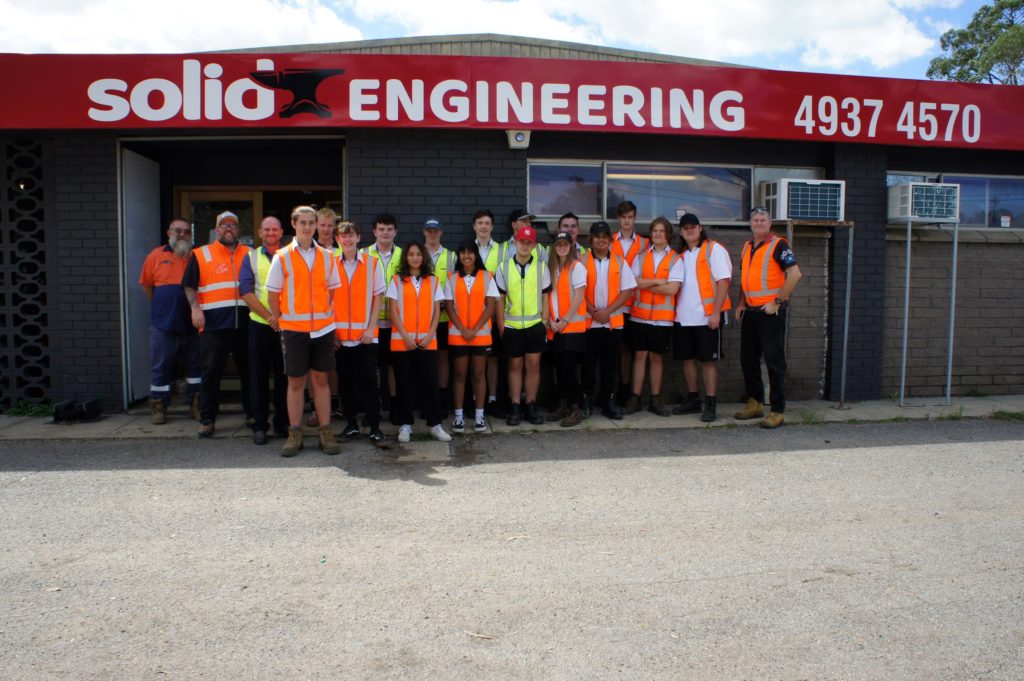 Brad led the tour, and as a former DJ and announcer, was more than happy to have an audience. Starting at the front door, Brad gave the students a lighthearted induction to get them ready for a fun and interactive experience.
"The aim was to give the kids an idea of what a job at Solid Engineering looks like from start to finish," said Brad.
The first step led students into the drafting office to see where the magic begins. "For us everything we do here at Solid Engineering starts with a drawing," said Brad.
"One of our draftsmen printed off a drawing of a part and the kids were able to see the computer software that we use to do our drafting."
Under Brad's direction, students made their way to the admin team and into the production office. Then it was off to see where it all comes together, the workshop. "To try and give the students a good feel for the different tooling, the guys showcased how they are used," said Brad.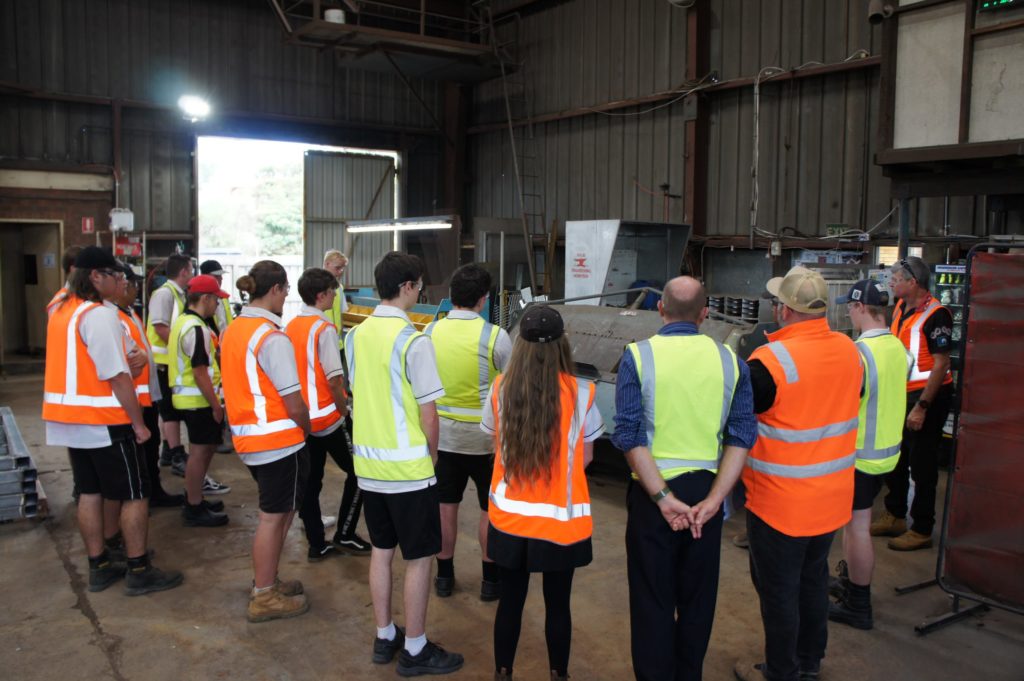 "They were able to see how raw material becomes what the drawing is pretty quickly.
"We finally finish the tour up in our paint area outside, get one of our painters to paint what we just made in the workshop and then stand as a group to open up to question time."
For Solid Engineering, the way they have always grown as a business has been by focusing on their culture. "To get the right apprentice to join the team, is really important," said Brad.
"We try to make that environment where they're not scared to ask questions and where the fellas will give them crap if they don't show up for work on a Monday because they're hungover.
"We love seeing our apprentices succeed."
In addition to the group workplace tours Solid Engineering have hosted, they also take on 1 to 2 work experience kids at a time, giving them the opportunity to work very closely with a qualified tradesperson for one week.
"Every apprentice that we have put on in the last 8 years has come from someone doing work experience first, whether it's been through Youth Express or not," said Brad.
"For us the whole process is about being able to grow the business without employing people from a labor hire pool or an ad in the paper.
"We're going to have an apprentice come through for 4 years learning our business and our culture so that when they become a tradesperson, they are a fully functioning member of the team and if we have 1 or 2 a year doing that, the team will grow at a good rate each year internally and organically without impacting the great culture that we have built."
And there's plenty of success stories of youngsters starting out at Solid Engineering through work experience and seeing out the whole process, from apprentice, to tradesman and beyond.