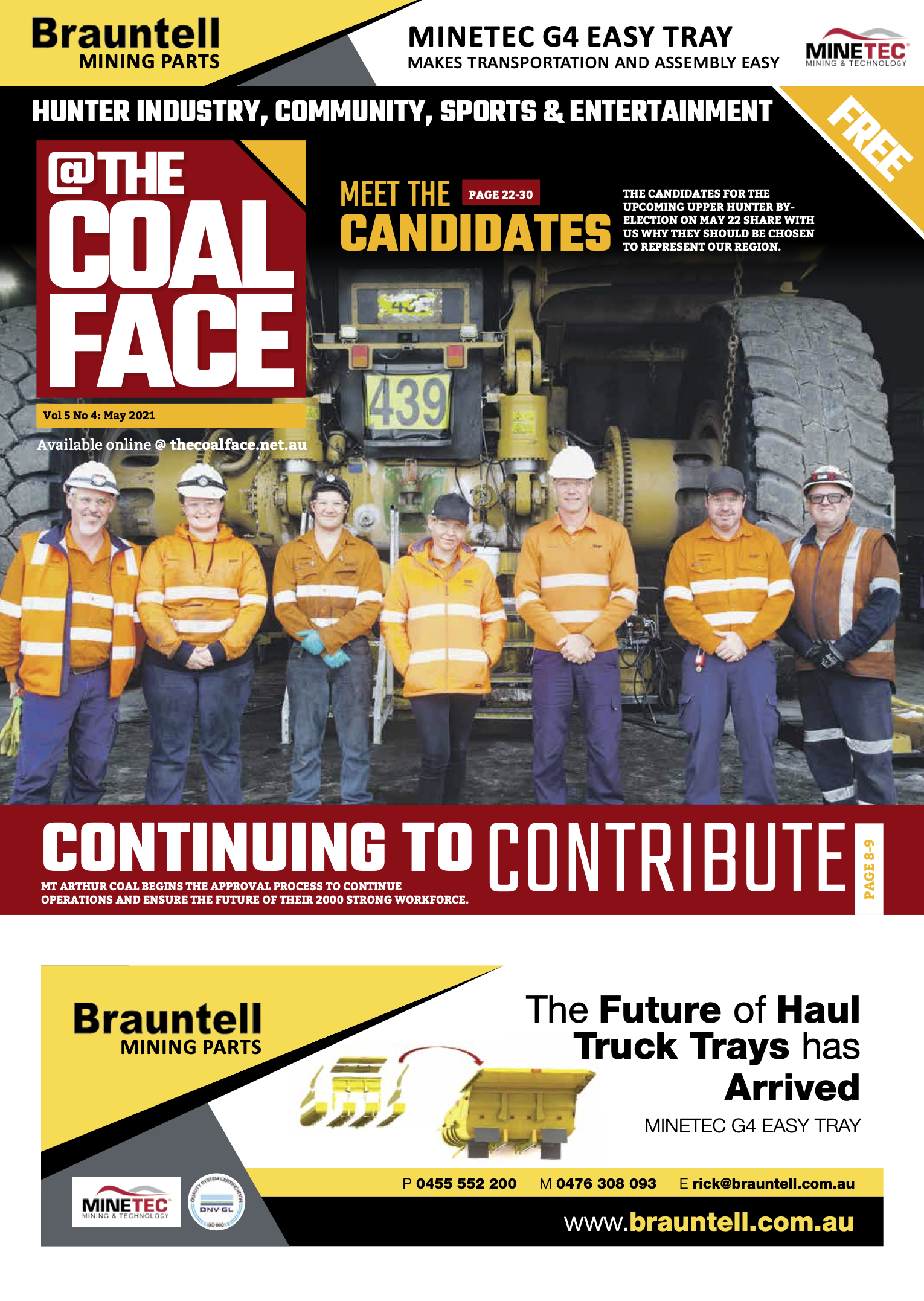 Proud As Punch
Mining has played an important role in the Upper Hunter for many decades, and we are proud as punch to see our industry continuously strive for improvement in operations, all while giving back to our local communities.
It's no secret that the mining industry has come a long way over the decades, especially in the Upper Hunter. Our miners rarely, if ever, give themselves a pat on the back for the huge leaps forward they have come over the years to create a safer workplace, create more local career opportunities, increase diversity, embrace new technologies, improve rehabilitation and so much more. This month, as we do every month, we proudly share some of the amazing things our local mining industry does.
We sat down with Mt Arthur Coal's General Manager Adam Lancey to talk about their approval process to continue operations and what it will mean for the local community. And after almost two decades with BHP, Adam has seen Mt Arthur Coal evolve to become the successful operation you see today.
We also share the news of an incredible Australian-first live TV broadcast from an underground mine with Sky News host Chris Smith broadcasting his weekly show from inside Centennial's Airly Coal mine. This event was not only some great TV content, but it was also recognition for our miners and their hard work to keep our mines operating safely, especially during the pandemic.
And one thing our industry has always been a champion at is supporting our local sporting clubs. We share the story of Mangoola's latest donation, one of many recent donations to support the Singleton, Greta Branxton, Denman, Merriwa and Muswellbrook local rugby league football clubs.
To everyone who shared their stories this month and championed our local mining industry, give yourselves a pat on the back. You've earned it!