The Upper Hunter Mining Dialogue is "Back in Business"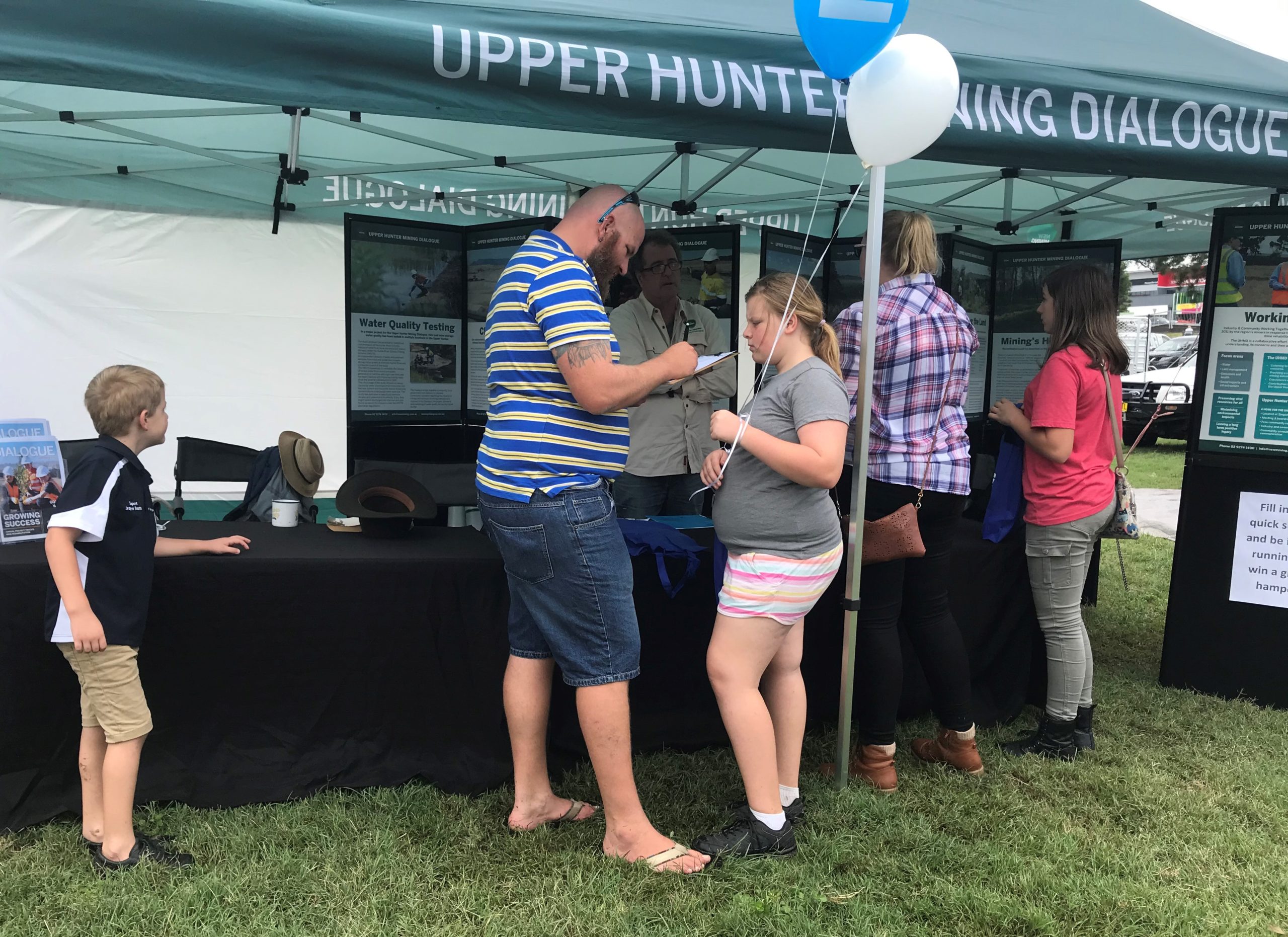 The Dialogue launched its 2021 community events calendar with a display at the Upper Hunter Show at Muswellbrook on March 19 and 20 and has also announced plans for two events aimed at nurturing links between local suppliers and Upper Hunter mines.
The Upper Hunter Show appearance marked a return to community engagement activity for the Dialogue after the 2020 calendar of events had to be shelved due to Covid-19 restrictions forcing the cancelation of most community events last year.
Throughout the year, the Dialogue attends local events and shows across the Hunter with its interactive displays to educate and inform people about the Dialogue's activities as well as conduct surveys to pinpoint the community's current issues and interests.
Attendance at the community events is valuable as it allows the Dialogue to communicate directly with members of the community who otherwise may not have any connection with the Dialogue.
While the show appearance marked a return to "business as usual" in terms of community engagement, the Dialogue is also taking a more literal focus on business with plans to co-host two business events with the Muswellbrook and Singleton chambers of commerce.
The events will allow local suppliers to network directly with Upper Hunter mine procurement personnel and develop relationships valuable to both business and the mining industry. Plans are still being finalised, but the Muswellbrook event is scheduled for June 16 and Singleton's event for August 19.
The procurement-based events were very popular when last held in 2019, but had to be cancelled in 2020 due to Covid restrictions. More details on the events will be released when plans are finalised.
In the coming months, the Dialogue display is scheduled to attend Tocal Field Days, Broke Village Fair, Singleton Show and the Hunter Coal Festival.
For more information on the Upper Hunter Mining Dialogue see www.miningdialogue.com.au