MY MINING LIFE – Shaun Fitzgibbon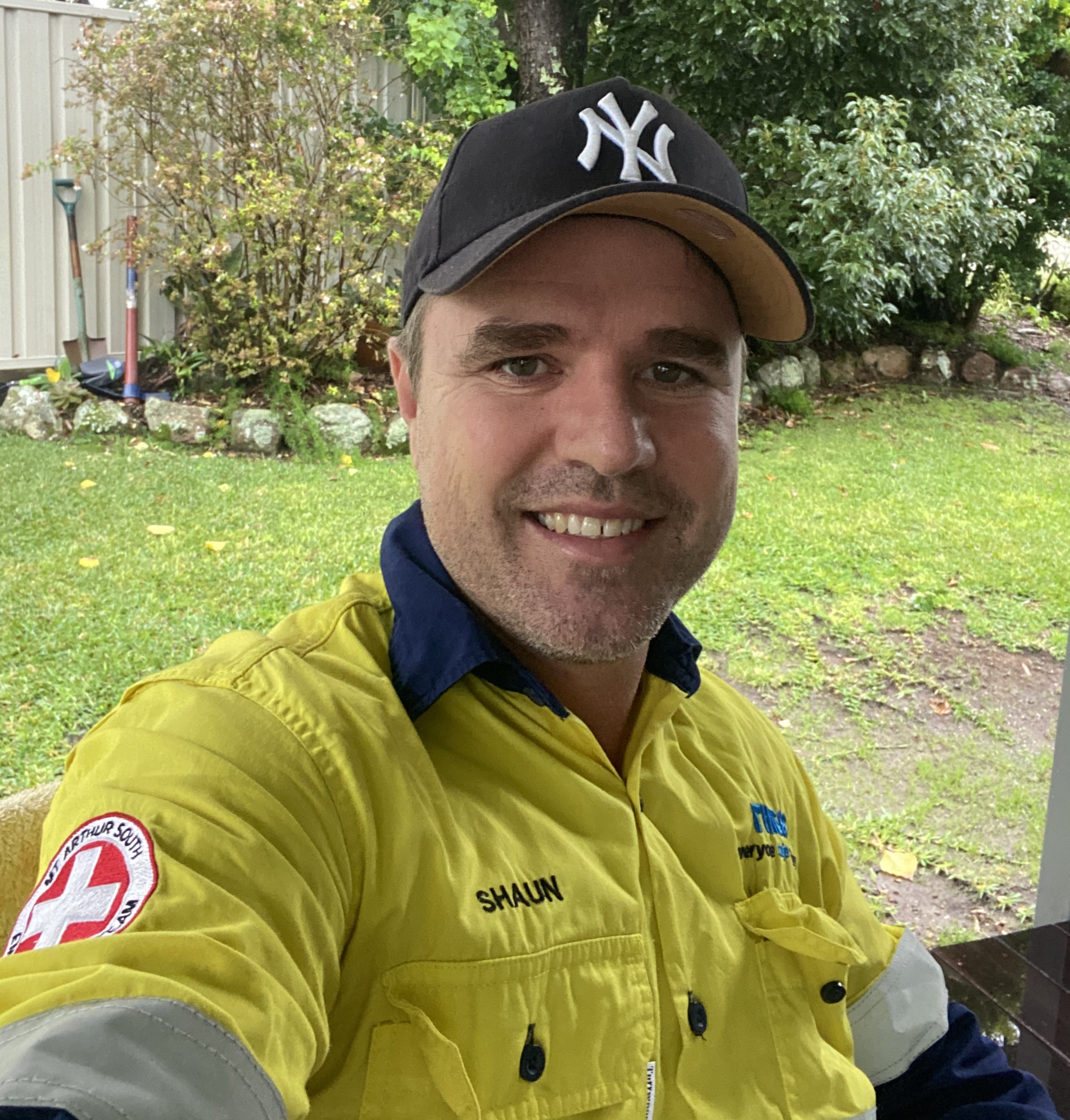 Who are you and what do you do?
Shaun Fitzgibbon – I work for Thiess at a coal mining operation in the Hunter Valley. My title is Pit Coordinator (dispatcher), but first and foremost I am an Operator (aka truckie). I am also a Peer Support Officer and a member of our Emergency Response Team.
When did you start in the mining industry and what was your first job?
I am a late mining bloomer. I started two and half years ago, at the age of 42, as a Trainee Operator with Bengalla.
How different is your job now to what you wanted to be when you were a kid?
I never knew what I wanted to be. I've always enjoyed learning new things but navigating this thing we call life has always been my first priority. I will admit growing up in the Hunter Valley, I never wanted to be a coal miner and today, at 44, here I am. Mining saved me in many ways. It's provided me with more opportunities, both in and out of the workplace. I will always be grateful to the mining industry because of this. Mining came to me at the perfect time!
What's a usual day at work entail?
When I have my Pit Coordinator hat on it's a juggle and a very full on day. It doesn't stop. Anything that happens out in the pit you need to be across. You are constantly on the two way and it can be a rollercoaster ride.
As a truckie your main job is to move dirt and coal. You start each task with a safety check and then you are focused on safely driving the truck from A to B.
What's the best thing about your job?
For me and my family right now it would be the pay and lifestyle roster. The pay keeps things ticking over (bills are paid on time) and the lifestyle roster affords me the time for extra circular activities that wouldn't exist within a normal 9am to 5pm weekday job.
Also, for me personally my current employer Thiess is committed to the development of their employees. It's a great company to work for and I'm grateful to be part of their team.
The worst thing?
Without a doubt nightshift. You have to be on top of your health game for this not to impact you.
What's the biggest challenge you've had to overcome?
I believe people everywhere, generally speaking, are under a lot of stress due to Covid. It's a big reason I have established a business and wrote a book about mindset (mental health).
What has been your proudest achievement?
Mining wise, well I haven't been in the industry for too long, so my biggest achievement was getting a start. After that it was securing a fulltime shirt with Thiess and the opportunities and support, they have provided me.
Outside of mining, well my children, of course, and 31-year relationship with my wife – my rock!
Also, for 10 years I had my own sports coaching business where I developed sports programs for young children. Through this, I've also been lucky enough to work with big sporting organisations such as Cricket Australia, Cricket NSW, Newcastle Jets, Northern NSW Football, ISNSW and Wheelchair Sports NSW.
What's something about your job that would surprise people to know?
As with many industries in these troubled times, mental health is something that affects everyone – even miners!
What's a funny story about work that you can tell?
When I first started in the mining industry, I had a beeping sound going off in my truck, not an alarm but a constant beeping. I couldn't work out what it was and whether it was serious. It wouldn't go away so I called the maintenance team on the two way, "copy maintenance…have a constant beeping sound…".
To which they replied, "is your blinker still on?"
Yep, it was.
To my defence, the blinker light was not working, but it provided a good laugh for all involved for many weeks and beyond lol.
What do you do in your downtime?
My kids' sports keep me busy, and I also enjoy going to the beach. I have a side hustle, my book and business, which is all coming along slowly but surely. When it's live, check it out at www.shaunfitzgibbon.com.
The mining industry gets more than its fair share of criticism. What is your view of our industry and the impact it has?
My tip – don't listen to the views of the far left or far right. This is often what you hear in the mainstream news. The truth is always somewhere in the middle, mixed with an important ingredient we call time. Change takes time.