NASA says its photo of a 'rainbow' on Mars is actually a lens flare – sorry – Business Insider Australia
The account for NASA's Perseverance rover tweeted the explanation on Tuesday and said many people had asked whether the photo showed a rainbow.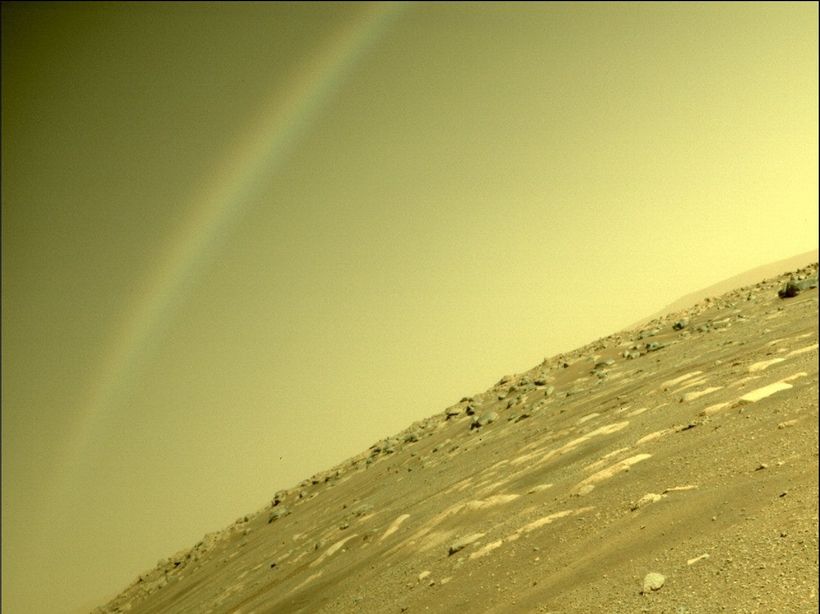 NASA shared a photo from Mars that appears to show a rainbow on the red planet.
But NASA said it's actually just the result of lens flare.
"Rainbows aren't possible here," it added.
See more stories on Insider's business page.
NASA released a photo of what looks like a rainbow on Mars – but said it actually just shows a lens flare.
"Many have asked: Is that a rainbow on Mars?" the Twitter account of NASA's Perseverance rover tweeted on Tuesday.
And it gave an answer: "No."
"Rainbows aren't possible…