CSL looking to produce more than 1 million doses a week as vaccine program continues – Sydney Morning Herald
The first 832,200 doses left CSL-Seqirus' Parkville on the back of trucks on Wednesday morning, and another 2.5 million doses remain in cold storage as they undergo…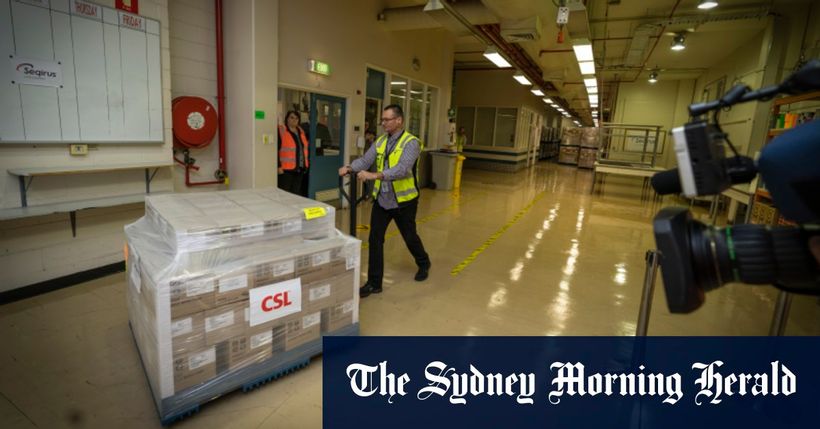 Health Minister Greg Hunt said the government expects to receive 3.3 million doses over the next three weeks, and will distribute about 500,000 doses per week to states, territories and GP clinics.
Weve also received another shipment of Pfizer. That arrived yesterday; 159,000 doses, Mr Hunt said on Wednesday morning. And so, the program is accelerating at a significant rate.
As of Monday evening, 312,502 vaccinations have been administered across the country, including 62,262 doses in aged care….