Supplier Insider – CCH PLANT MAINTENANCE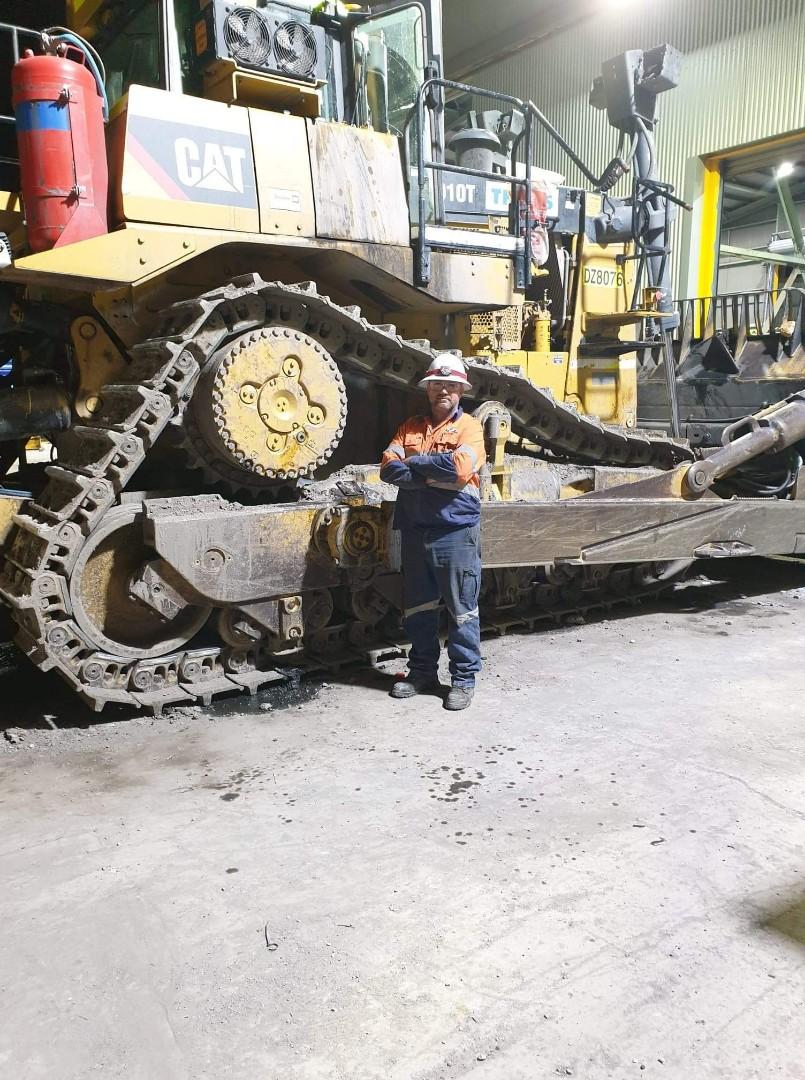 Tell us about the business?
CCH Plant Maintenance is a small mechanical business specialising in Caterpillar equipment. We are based in Rutherford NSW and service the mining, earthmoving and agricultural industries in the Hunter Valley region.
We offer a large range of services including machine diagnostics, machine repairs, component change outs, component rebuilds, machine rebuilds and air conditioning.
We do this all with fast and friendly service and consider ourselves to have a superior level of knowledge and expertise. We value providing timely communication; safety; and regulation compliance.
How long have you been doing business?
Since June 2017 – almost 4 years now.
How many people work for the business?
We have 4 employees – two field service technicians and two office staff. We are currently hiring and growing quickly.
Describe a typical day at 'The office'.
A typical day for us is performing a range of tasks including from mechanical and diagnostics service, air conditioning maintenance and repairs, and full commissioning checks, to quality documents sheet, data graphing, injector trim codes, and electronic diagnostics. Every day is different. We might be on a mine site, construction site or farm. We go where the work is!
What's the best thing about the business?
We are proud to be a small family owned business that provides a service that is honest, reliable and professional. We love that our small operation supports larger businesses in mining, civil and agriculture to run efficiently and continue what they do best without interruption.
The worst thing?
Not being physically able to be in 10 places at once!
What are the biggest challenges facing your business?
The biggest challenge facing CCH Plant Maintenance is being a smaller company competing against larger companies and trying to get our name out there in our industries.
It's also challenging ensuring we have enough resources to keep up with the demand for our services from our clients. We are selective with our team and make sure they meet the highest standards that CCH Plant Maintenance promises to deliver.
What is the biggest opportunity for your business right now?
The biggest opportunity for us at the moment is growing our service to the mining industry while also building important relationships with smaller customers in the agricultural and civil industries.
What is the business most proud of?
We are most proud of the achievements we've made in the last six months since making the decision to grow and really make a mark in the Hunter Valley. We have quickly secured a mining contract as a vendor while also gaining new customers in the agricultural industry as word-of-mouth spreads.
Community or other causes close to its heart and values?
We come from the land and farming families and value the resources the land provides all of us in the community. We are committed to supporting operations in the mining, civil and agricultural industries so they can operate smoothly and efficiently and continue providing Australians what they need.
Any funny or heartwarming stories to share?
We named the business after our three kids – Courtney, Cameron and Hayden. Now that they're adults they don't want to work for their old man!
Any employees that deserve a shout out?
My wife Linda has technically been employee of the month every month since we opened. She's my rock and makes everything possible.