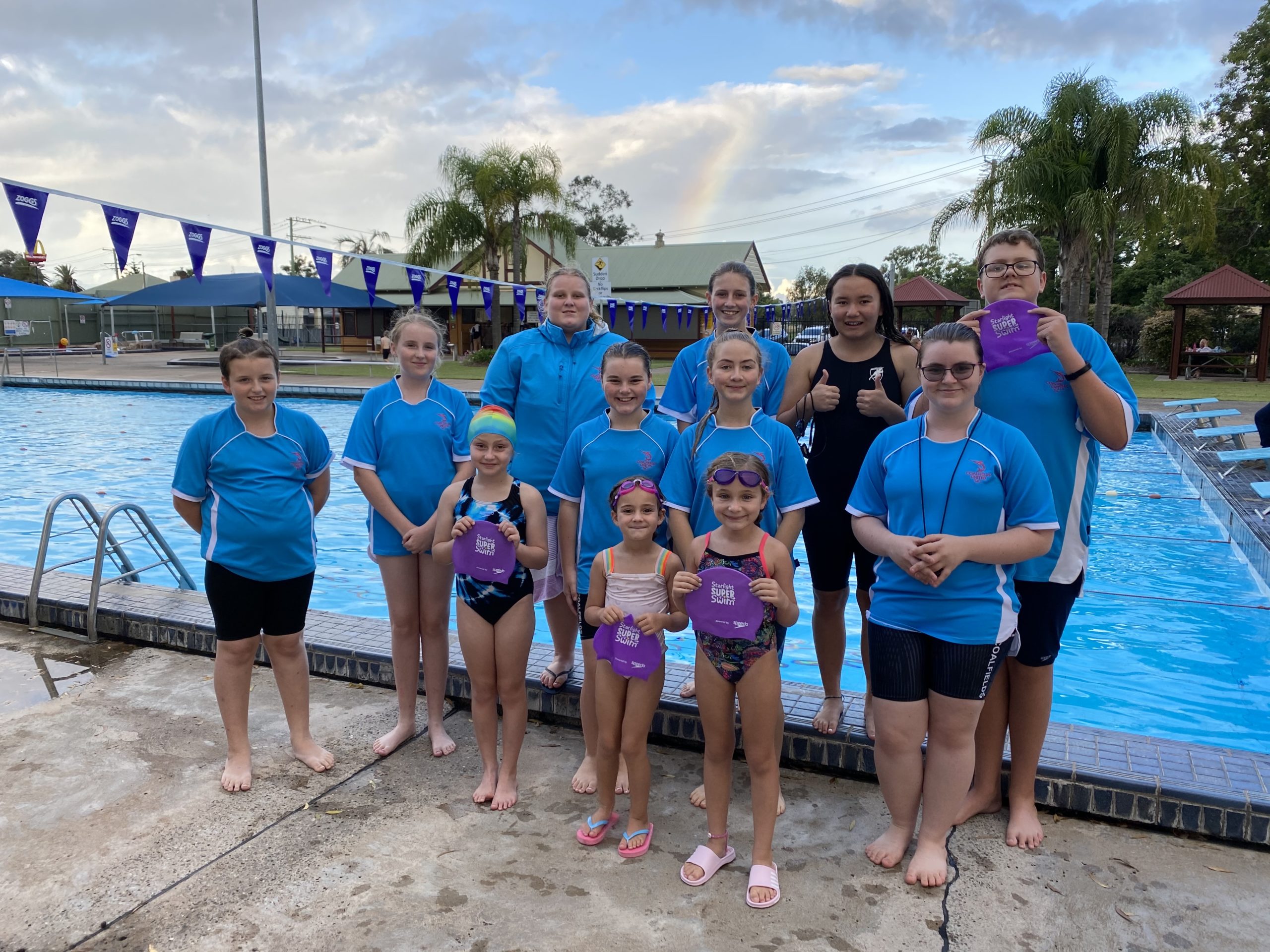 The Coalfields United Swim Club with the leadership of Club Captain Isabella Metcalfe, has come together this month to raise funds for the Starlight Foundation, taking part in a number of events for the 2021 Super Swim.
Collectively, the Coalfields Team set the goal of swimming 100 kilometres and raising $2350 during the nationwide Super Swim challenge from Jan 26 – Feb 24, 2021. Now well over 450kms and $3,000, they have absolutely smashed that goal out of the park.
This comes following the success of last year's fundraiser organised and facilitated by now 16 year old Club Captain Isabella Metcalfe. The passionate swimmer invited Club members to form a squad team to swim for the Laps for Life fundraising challenge for ReachOut during March 2020.
Facing the unique situation of Covid and due to Government regulations and social distancing the team were forced to stop swimming before 31 March 2020 but still managed to raise $1,977.
"This year I tried to find events where Club members can swim together to raise awareness and funds to benefit others," said Isabella.
"The event raises funds for the Starlight Children's Foundation, which aims to help brighten the lives of sick children and their families across Australia."
"One of our team participants has recalled her own experiences when she was hospitalised and how excited she was by a visit from Captain Starlight. "
A total of 12 Coalfields Club members took part in the Starlight Super Swim ages ranging 5-18yrs. Several older team members took the plunge on January 26 as early as 7am under the supervision of Club founder Ellena Morris at Cessnock Pool.
Club members also used the Return & Earn scheme to raise funds for the Super Swim Team as well as actively promoting their individual endeavours for donations.
The main driver of the fundraising event at her local Club, Isabella has always had strong ties with her community.
Currently in Year 11 at St Phillip's Christian College, Cessnock, Isabella has enjoyed over 10 years of membership with Cessnock District Girl Guides as Junior Guide Leader and coaches' gymnastics. She received the Cessnock City Council Australia Day 2021 Maree Callaghan Award Young Female Achiever for outstanding Leadership for Young People and was also nominated by Hunter Hands of Hope for her volunteering efforts with local organisations.
It's fantastic to see the younger members of our community get out there and encourage others to make a difference. "It's encouraging to see our youth Club members willingly participate in these swimming events," said Isabella.
"Personally, I gain extreme satisfaction in encouraging others to use their talents and challenge themselves to reach goals; It strengthens morale within the Club which extends out into the broader community."
We congratulate Isabella and the Coalfields United Swim Club on their amazing fundraising efforts.
---
Image: Starlight Super Swim team members L-R: Kaiden Hussey, Phoebe Jenssen, Tanikah Barber, Claire Bridge, May Wester, Joshua Henry, Scarlett Cox, Abigail Glover, Isabella Metcalfe, Phebe Glover, Eden Fischer & Lara Fischer