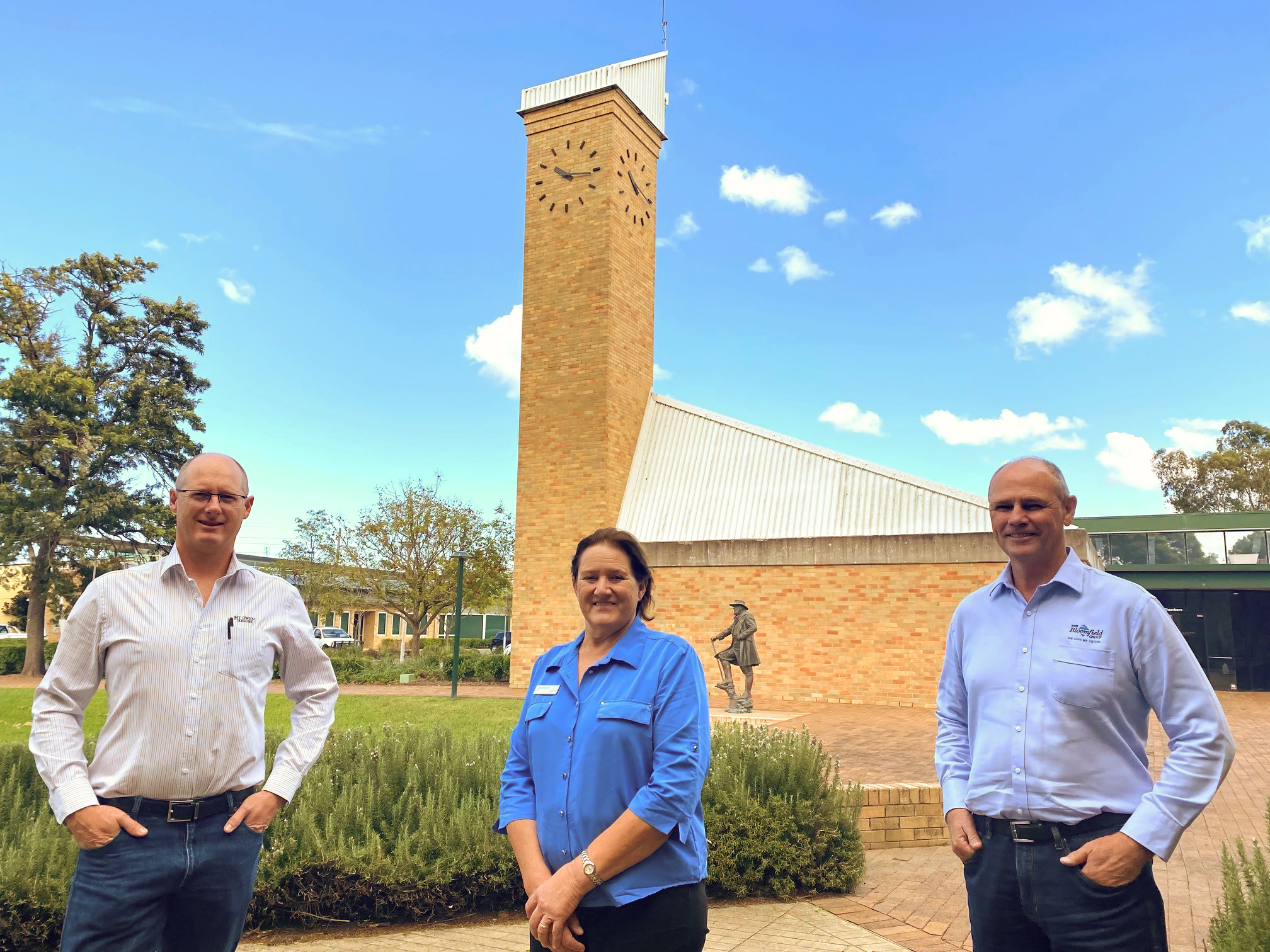 A unique Deed has cemented a partnership between Council and mining companies to ensure the future of Singleton.
In what is thought to be a unique approach, the management of millions of dollars for the social and economic benefit of the future of Singleton has been formalised with the signing of the Community Economic Development Fund Deed.
Signatories Singleton Council, Glencore and The Bloomfield Group will oversee the use of the proceeds from the Community Economic Development Fund, which was developed last year with a portion of the proceeds from Voluntary Planning Agreements (VPAs).
The objectives of the Fund are to help proactively manage the impacts of mining through projects, activities and events to increase economic growth and productivity, foster innovation, support and grow jobs, increase business profitability, improve living standards, reduce social issues and promote health and wellbeing for the communities of the Singleton LGA.
Mayor of Singleton, Cr Sue Moore said it was a unique collaboration between Council and mining companies to sure up the future of Singleton by setting aside some of the proceeds from mining projects now.
"Best of all, the Deed commits the signatories to working together to oversee how these funds will be best used to benefit the community," she said.
"It's an extra layer of transparency and a demonstration to the community that the best interests of the people of Singleton – both now and those who will come after us – are truly at the heart of the Community Economic Development Fund.
A Joint Management Board will consist three Council representatives, Mayor Cr Sue Moore, Cr Sue George and Cr Godfrey Adamthwaite, who along with senior staff of Glencore and The Bloomfield Group will consider and provide recommendations to Council on proposals for consideration for funding under the Fund.
It is envisaged the Joint Management Board will meet for the first time this month, and at least once a year thereafter.
"With such a strong connection to the Singleton LGA, we are pleased to be a major contributor to the Singleton Community Economic Development Fund," Glencore Coal Assets Australia Chief Operating Officer, Ian Cribb said.
"We look forward to working with Council and other fund partners to deliver community outcomes."
The Bloomfield Group Chief Development Officer Geoff Moore said the local company looked forward to continuing to work with Council and the community and welcomed the opportunity to review projects that will directly benefit local people.
"Through this unified approach, funding can be applied across a wide range of projects that are consistent with the funding criteria to provide a benefit to the local community and support the social and economic future of Singleton," he said.
---
Image: Glencore General Manager Ashley McLeod, Mayor of Singleton Cr Sue Moore and Group Cargo and Logistics Manager with The Bloomfield Group Barry Smith.