My Mining Life – Dean Bakhuis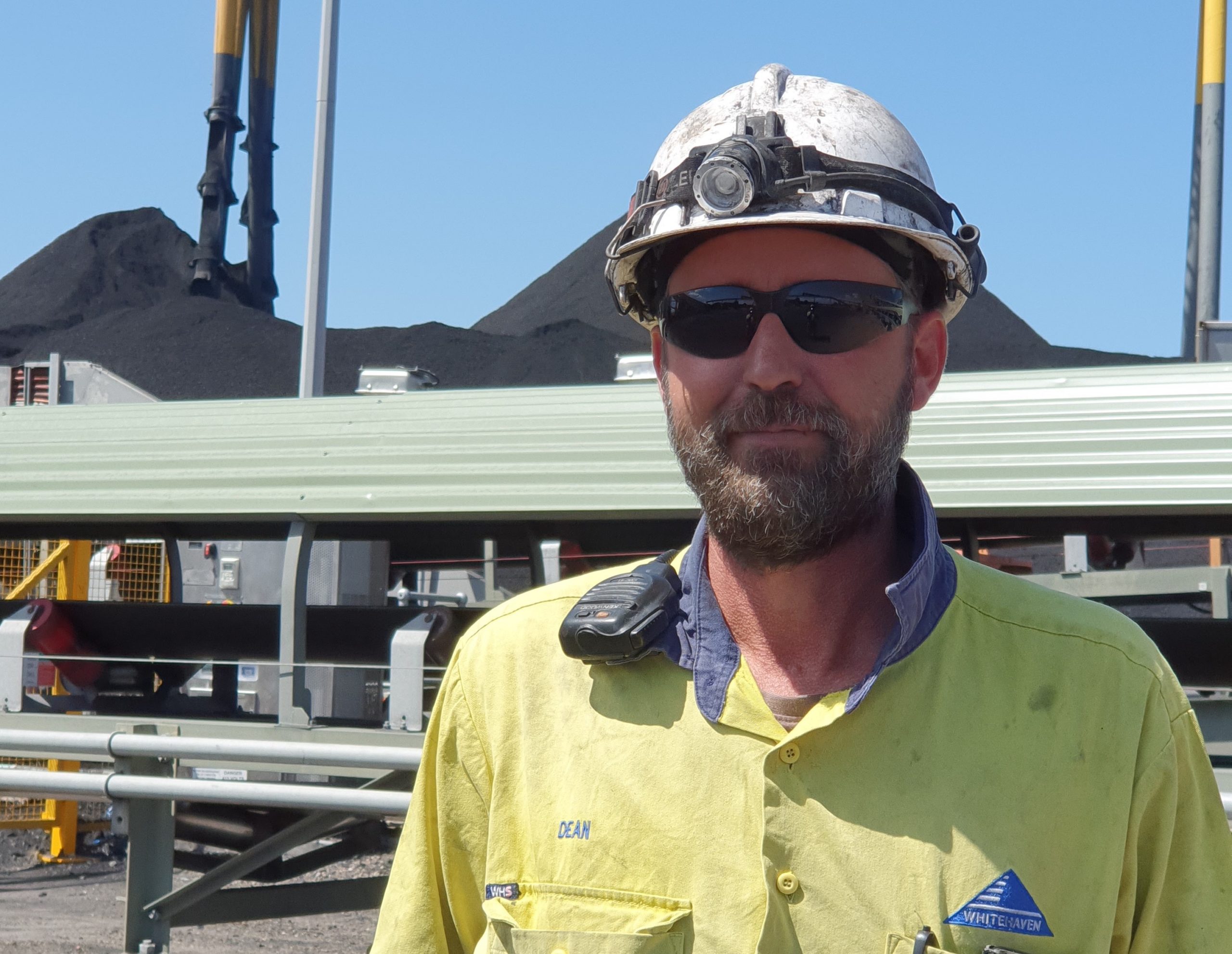 Who are you and what do you do?
I'm Dean Bakhuis, a team leader at the CHPP at Whitehaven's Narrabri underground coal mine.
Any nicknames good or bad?
Bako when I was growing up but it's just Dean at work.
Where do you live and how long have you been in the North West?
I'm from Gunnedah but I've been living in Narrabri for 22 years. I didn't move far.
When did you start and what's the ride been like?
I've been at the Narrabri mine since 2012 – first as a contractor, and now as a full-time employee.Before that, I was a tyre fitter for 17 years. Back then there wasn't much money in town and the mine offered more opportunity to progress. The ride's been up and down. You get out what you put in, if you put the right amount of effort in you can go places. If you only turn up for the mighty dollar, you're only going to get that.
What's a usual day at work entail?
On day shift, we start at 5:15am and finish at 6:15pm. First up it's a shift handover with the outgoing supervisors, then a handover with the oncoming crew, where we talk about safety and our plan for the shift – so if there's any machinery being serviced, which trains are being loaded, what blends, how many dozers we need to load that train. Then it's catching up on paperwork and helping out the team where I can, inspecting the CHPP and stockpiles, responding to process plant changes and equipment planned maintenance activities, and attending daily planning and review meetings.
How big is the crew?
Our full time crew is 6 people.
What's the best thing about your job?
The people, the variety of work, and the training. I've learnt better people skills and I've been able to progress even though I didn't have a trade.
What's something about your job that would surprise people to know?
There's a lot more computer work and paperwork than when I was tyre fitter.
The worst thing?
For me learning computers has been hard. I've been getting training, and everyone's helped me out whenever I've asked for it so it's been good.
What's a funny story about work that you can tell?
The team is always comedic. It's good just working with blokes you get along with, it makes life a lot easier.
How different is your job to what you wanted to be when you were a kid?
I was a kid that didn't know what I wanted to do. I did struggle at school and that's why I took the physical route. Physical work was for me. As I got older, I thought I wasn't going anywhere on that type of income, so I took an opportunity to try and go further by hard work and it's been paying off.
What would your mum say about you when you were a kid?
I reckon she'd say – he's done some stupid things, but I love him.
Family?
Wife, three daughters, and two grandkids on the way.
What do you do in your downtime?
Outside of work it's a lot of work around the house and driving my daughters to sport and doctors' appointments, that kind of thing. Whatever my wife wants me to do.
What is one thing about that you that would surprise people to know?
I can be pretty loud at work, but my teammates probably don't realise how much of a hermit I am when I finish work.