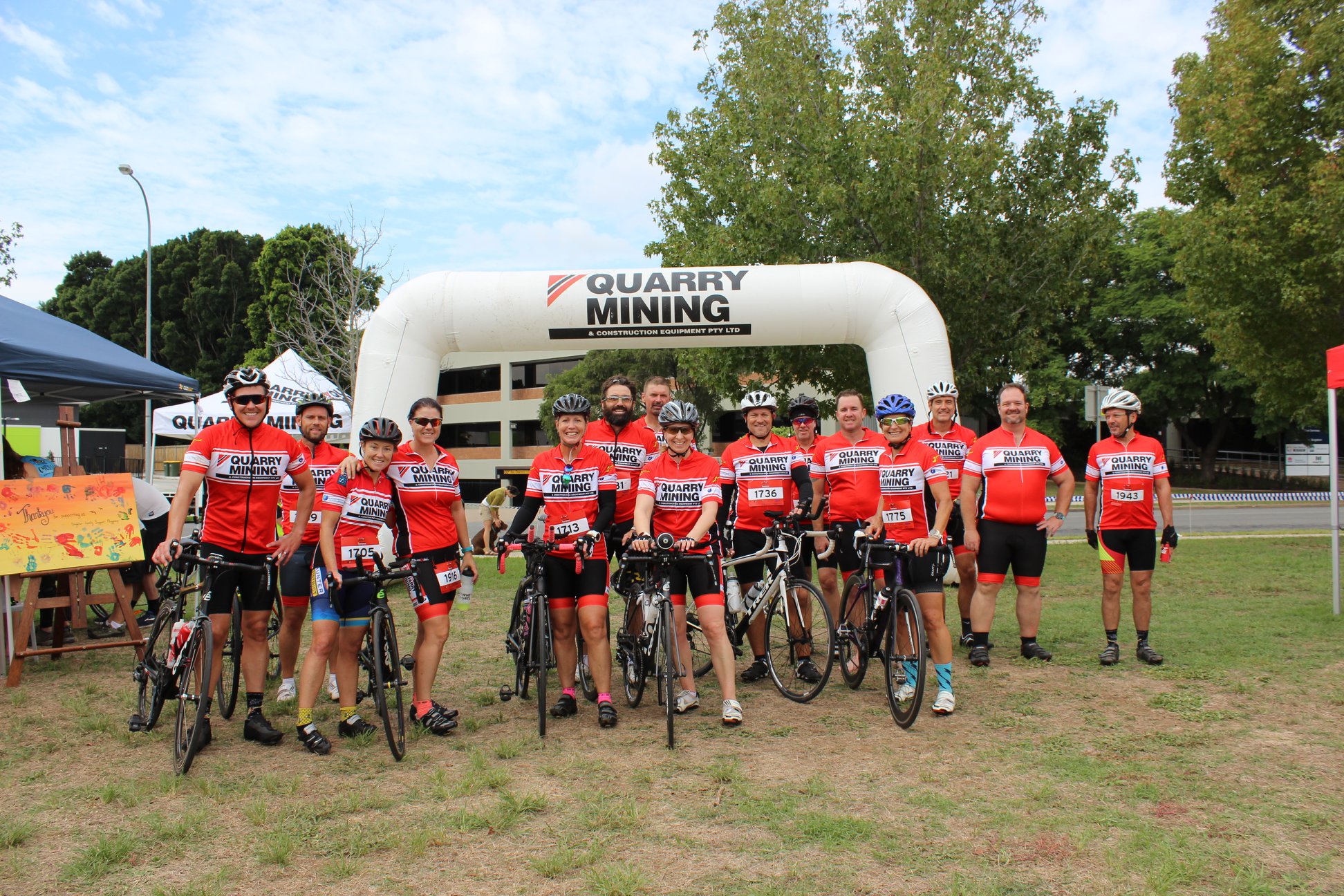 The annual Quarry Mining Mailrun Charity Bike Ride is set to go ahead on April 11 and registrations are now open to take part.
In 2019, the Quarry Mining Mailrun Charity Bike Ride raised close to $42,000 for Singleton Family Support Scheme (SPSS) and after unfortunately not going ahead in 2020 due to Covid, the ride is back for 2021.
The popular ride has been running for the past 8 years, attracting lots of visitors to the region and raises money for a great cause, the SPSS. Singleton Family Support Scheme is a not-for-profit charitable organisation that has supported families in the Singleton local government area for over 30 years. SFSS aims to work with families to empower them to make decisions that keep their family unit safe and well.
There are four distances for riders to choose from – 100km, 65km, 40km and 20km so there is something for everyone.
All courses will take you through the picturesque agricultural landscape of the fertile Hunter Valley along lightly trafficked, tarred roads and all entrants receive a free lunch and drink at the finish area and free entry into the pool at the Singleton Gym & Swim for a refreshing shower and/or swim after the ride.
Beginning at Civic Avenue in between the Swim and Gym and the Civic Centre, Singleton, the start times vary depending on what distance you are riding with 100km course riders starting between 7-7:30am, 65km course riders between 7:30-8am, 40km riders 8-8:30am and 20km riders 8:30-9am.
Registrations close on Friday April 9 at 5pm but people are welcome to register on the day for a slightly higher registration fee.
"Through your involvement in this event you can assist us to provide essential services to the community so that all families can receive the support they need in stressful times," said SPSS Project Officer, Diana Deaves.
Register now at http://www.themailrun.org/