Life isn't always about getting black rocks out of the ground.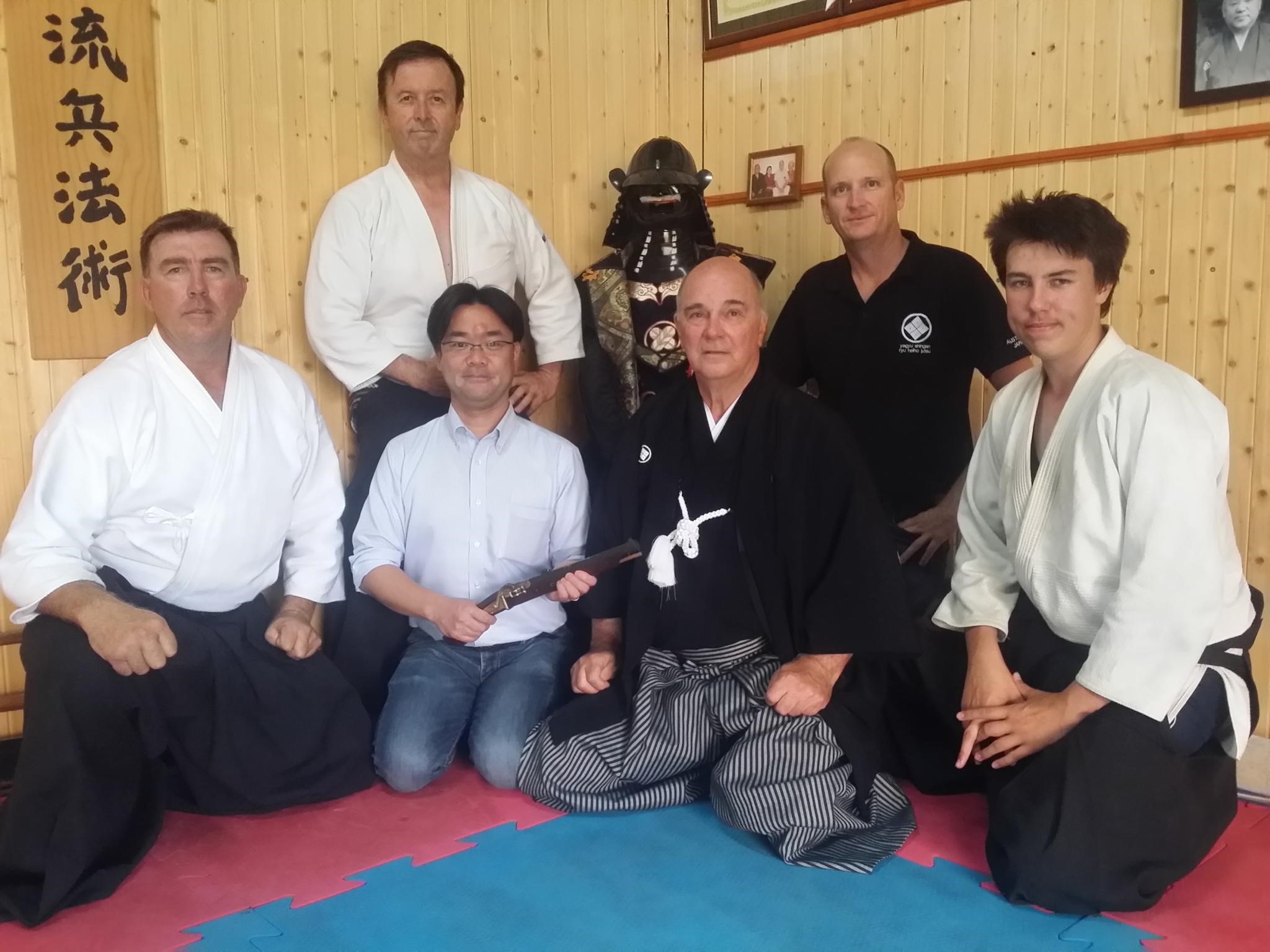 Locally we have some of the best qualified and committed mining professionals in the business if not the world. That commitment to excellence comes from a commitment to life and being the best you can be in your chosen field.
So it makes sense that when discipline becomes excellence at work, it is often the discipline, commitment and passion in many miners private lives that helps bring life together on and off the job.
A group of local miners from Whitehaven and Boggabri Coal use martial arts to enrich their personal and professional lives.
Daniel Roman, Group Training Specialist, Whitehaven Coal Is a proud devotee of the ancient martial art of Japanese Jujitsu and was keen to share the enormous benefit of his dedication to the art along with the people and fellow mining industry members who have also enriched their lives through their involvement.
He is particularly proud and grateful for the guidance and, dedication and influence of the people who have shared this most special of pursuits that has brought so much to his life.
In particular, he told us about his Master Teacher Phil Hinshelwood, a true master of the art and Director of Koryu Jujitsu Division of the Australian Jujutsu. Phil is a decorated retired Police Officer who has trained countless people at 'the coalface' of the most difficult and dangerous aspects of policing.
Those skills and the knowledge and discipline he has gained since beginning to practise the art in 1971 have now been passed down to younger generations, giving them invaluable skills in the art of life as much as the ancient art of Japanese Jujitsu. A recipient of the highest honours from the leaders in the art, his influence has created a legacy in the community and even mining that will be passed on for generations.
On Australia Day sensei Phil Hinshelwood received the Ivan Towns Memorial Award for his commitment to coaching and mentoring his many students over and work colleagues over 45 years.
The story is a beautiful reminder of the dedication to life that many in our industry have, and how that dedication transfers through to excellence on the job. Keep up the good work. Here at @ The Coalface it is clear the industry is in very good, and extremely safe hands.
---
Tatts Australia visit 2019 – (L-R) Damien Roman Whitehaven Coal Group Training, Mike Brady (standing), Tats Sakaguchi Whitehaven Coal Director of Marketing – Japan, sensei Phillip Hinshelwood, Will Torrens Boggabri Coal OCE (standing), Darcy Roman St Marys High School Gunnedah