Levelling the Playing Field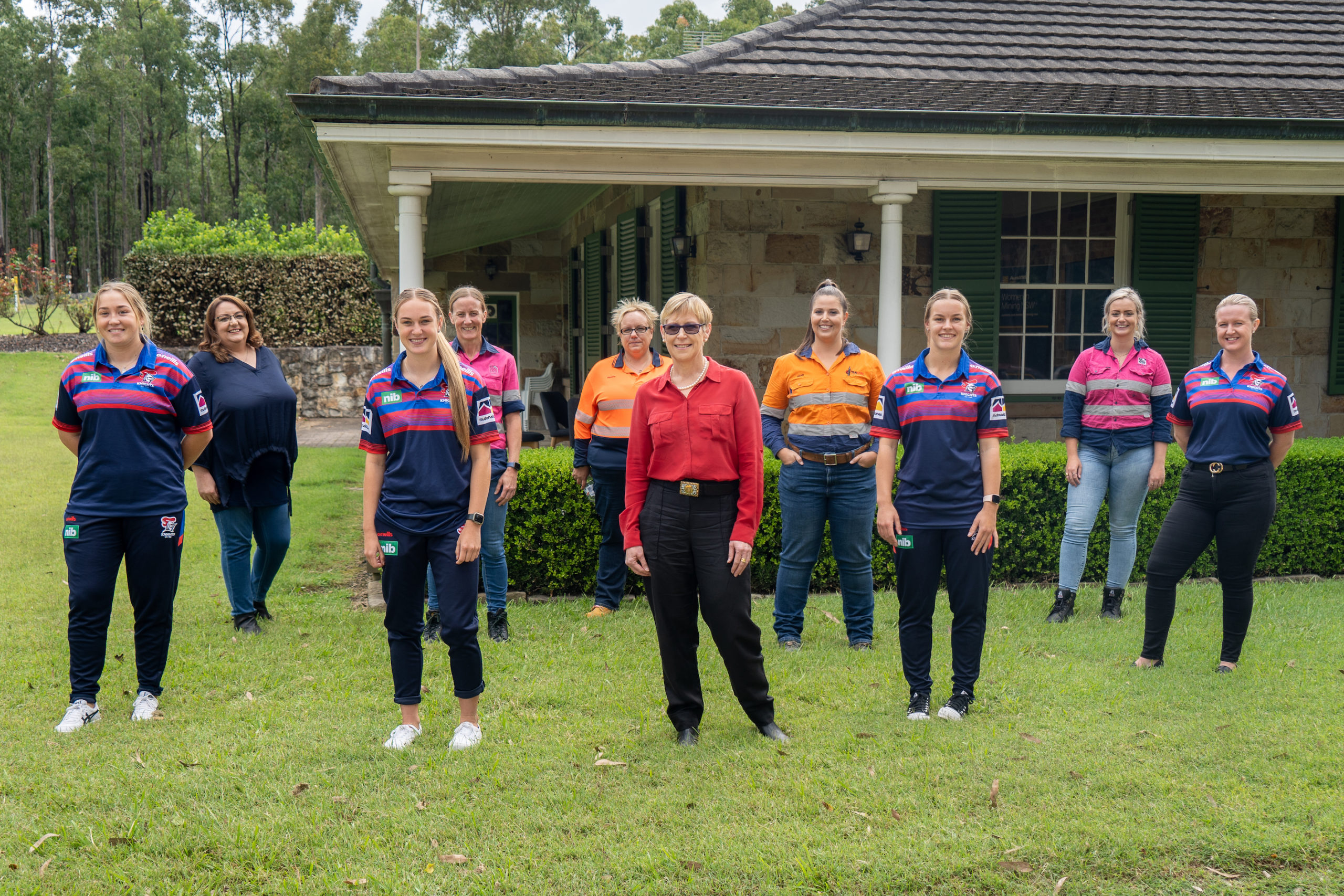 Recently @ The Coalface were privileged to attend a Teamwork and Leadership forum where some of our industry's most accomplished female leaders discussed the opportunities for women in the mining industry, and the importance of diversity, with players from the Newcastle Knights U19 Tarsha Gale team.
There are a lot of similarities between mining and rugby league, both of which have been male dominated for many years. But now there are increasing opportunities and support for women in both fields.
Having started only four years ago, the Women's NRL Premiership is now broadcast on free-to-air TV and continues to grow. The elite pathway program for young female footballers in Newcastle is proudly supported by the NSW Minerals Council, as part of the industry's sponsorship of the Newcastle Knights.
And in NSW there are some incredible women doing amazing things in leadership roles and in non-traditional jobs in the mining industry.
Members of the Newcastle Knights young women's Tarsha Gale squad recently got to learn about this firsthand at Bloomfield Colliery, where they took part in the forum and were also given a tour of the mine site.
Joining them were some of the most accomplished female ambassadors from our region's mining industry including some of the women recognised for leadership and achievements at the 2020 NSW Women in Mining Awards, like Renata Roberts from The Bloomfield Group and Leah Miller from Yancoal. Also in attendance were Michelle Lawson from Glencore and WIMnet, and Katie Brassil from Centennial Coal.
Each of these leaders graciously took time from their busy schedules to come along and provide fantastic advice to the young players and to share their inspiring stories on the different paths they took to leadership in a male dominated industry. Advice that could not only apply to sporting careers, but to future careers in any industry.
Katie Brassil is the Executive General Manager External Relations for Centennial and strongly supports the development of women's sport in her role as member of the Board of both the NSW Minerals Council and the Board of The Wests Group, which owns the Newcastle Knights.
"They're learning that there are so many different diverse ways that you can come into the mining industry. And what we've learned is that these young women are passionate, committed, they're juggling studies, part-time work and they are training and looking forward to career and pathway development into a national rugby league team."
"It's the market that drives this and the community in general is very excited about opportunities for women in football. In relation to mining, we've come ahead in leaps and bounds over the last couple of decades. You just have to look at the winners of the NSW Women in Mining Awards to find wonderful ambassadors and leaders who are committed, passionate and happy to give back to the people coming up behind them."
Tarsha Gale squad member Kayla Romaniuk shares what she took away from the chance to meet successful women in the mining industry.
"We learned about teamwork and women working in a male-dominated industry, which was a real eye opener for us girls because it is our pathway in football at the moment. Teamwork is important in sport and it's really important in the workforce as well and we learned how important communicating with teammates and work mates is.
"Tarsha Gale has given us a really good pathway to start our rugby league career. It's given us different aspects to learn about the game, including teamwork. It's growing, which is good and similar to women in mining. Both are going really well and growing and that's what we want."
Tasha Gale squad Tamika Bull summed up what it was like hearing about the experiences of leading women in mining in NSW.
"It's a different situation, but it gives girls like us hope that we can follow in their footsteps to be just as successful as them."
In addition to its support for women's rugby league, the NSW mining industry continues to promote greater opportunities for women in mining. This includes the 2021 NSW Women in Mining Awards in June. Entries are open for the following categories:
– Outstanding Trade, Operator or Technician
– Excellence in Diversity Programs and Performance
– Gender Diversity Champion
– Technical Innovation
– Exceptional Young Woman
– Exceptional Woman
Award entries close on Friday 26 March. More information can be found at www.nswmining.com.au/events.