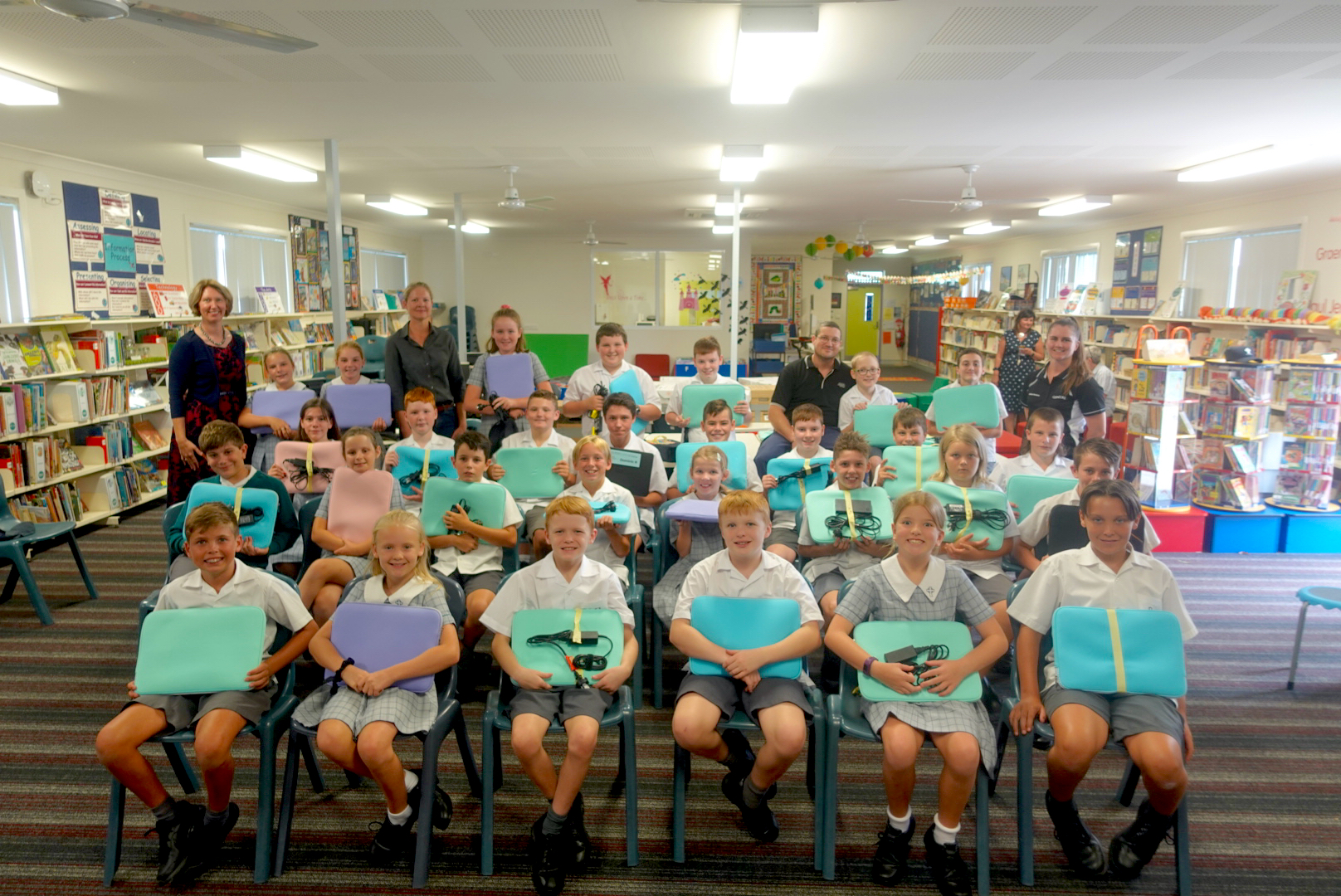 There were lots of excited smiles at St Catherine's Catholic College on January 29, with Glencore Integra Underground donating around 50 laptops to Years 5 and 6 students.
Glencore Integra Underground was delighted to be able to donate around 50 rebuilt, repurposed laptops to students at St Catherine's Catholic College kicking of their school year to a great start.
Glencore's Evert Smit, Technical Services Manager; Chloe Piggford, Environment and Community Manager; and Carla Merrick, Environment and Community Vacation Student wheeled in the boxes of laptops in bright coloured cases, each personally labelled with each child's name, to hand out to a very excited bunch of students.
The Years 5 and 6 students gathered together in the school library to thank the Glencore staff before receiving their own laptop, free of charge to take home and use throughout their schooling.
All of the students were thrilled to receive the donation. "This is my first laptop so it's really cool that it's mine to use, and I think it's going to help me learn a lot more," said Alex Corie, Year 6 student.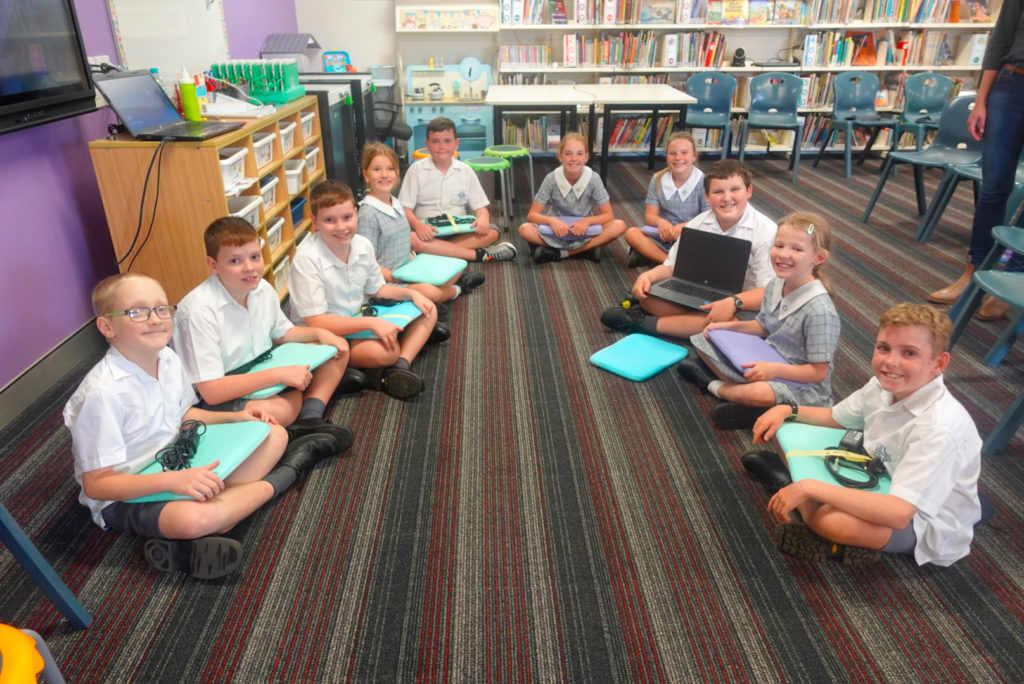 Another Year 6 student, Harriet Taylor also couldn't contain her excitement, "I can't believe I have been given my very own laptop; I'm speechless!"
Replaced as part of an IT laptop replacement program, the laptops would have normally been recycled by Glencore. Alternatively, Evert Smit, Technical Services Manager saw it as great opportunity to rebuild the laptops and donate them to local students.
"We were so pleased to donate the laptops to students at St Catherine's Catholic College," said Evert.
"The students were very excited to receive these laptops and were so thankful."
Students at St Catherine's need laptops as part of the 'bring your own device' (BYOD) requirements, which until recently was a requirement from Year 7 onwards. Recent changes now require BYOD from Year 5 onwards and Glencore Integra Underground was more than happy to help out, inviting Years 5 and 6 students to make an 'expression of interest' for one of the used laptops free of charge.
Close to 40 expressions of interest were received and all of those students have been donated a laptop, as well as a charger and protective case, and a 'how-to' info sheet to help them personalise and finalise the set-up of their laptops. The remaining used laptops were provided to students in other school years.
"We wish the students all the best for the school year ahead and hope their laptops assist them across all areas of the College's curriculum," said Chloe.