Coal N Steel is the Real Deal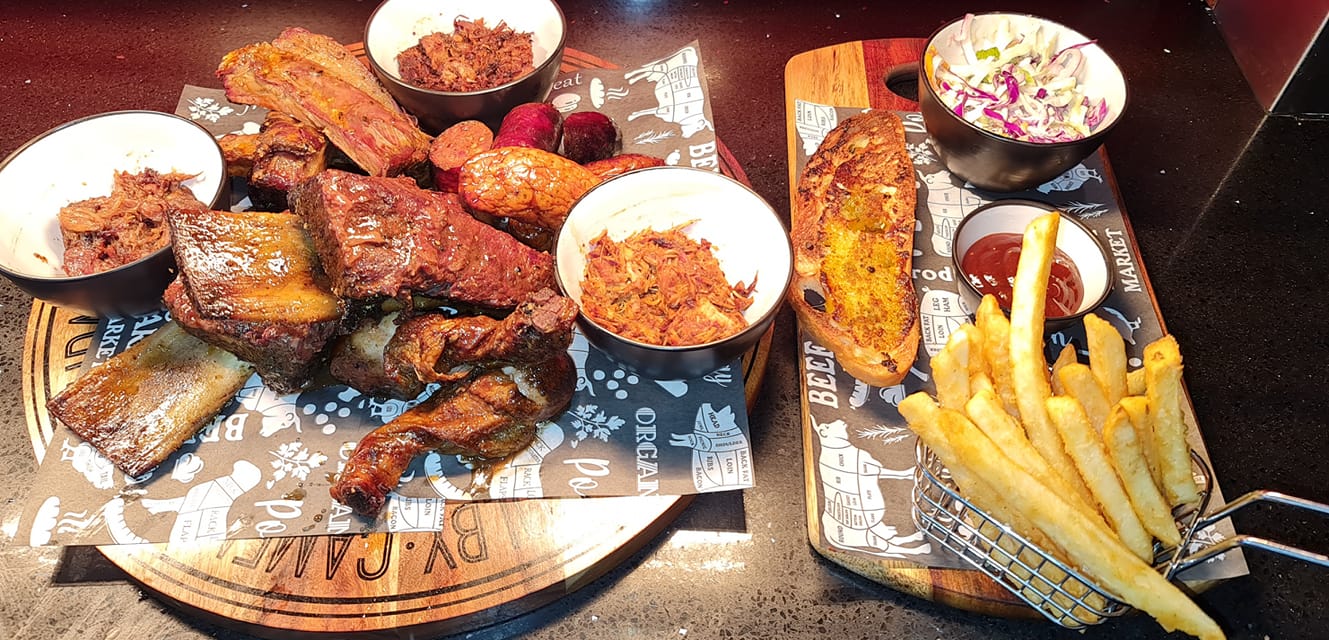 You know those difficult to please customers with no patience. That are as cranky as a toddler who chucks a tanty of epic proportions when their vegemite sandwich is cut into triangles and not squares before throwing themselves on the floor screaming like they have been attacked by a Doberman guard dog?
Well, that was me on my first visit to one of Gunnedah's newest favourite restaurants, Coal N Steel Smokehouse when I actually had to wait more than 1 minute for a meal to be delivered.
In my defence, I had just driven about twelve hours with literally around 200 stops in between delivering the latest edition of the mag. Let's be honest though, if you're that buggered and cranky it is probably best to just order in a delivery to your motel room and get some rest.
So, with humble apologies and humble pie crumbs stuck to my chin, I thought it only fair to make a return visit in a better frame of mind to see why this place is so packed with happy diners. I'm so very glad I did.
Coal N Steel Smokehouse offers a variety of woodfired meals from smoked meats, ribs to woodfired pizzas and burgers. The setting is a comfortable mix of stylish wood tones indoors and big comfortable outdoor tables to cater for the biggest gang of friends or family for any occasion.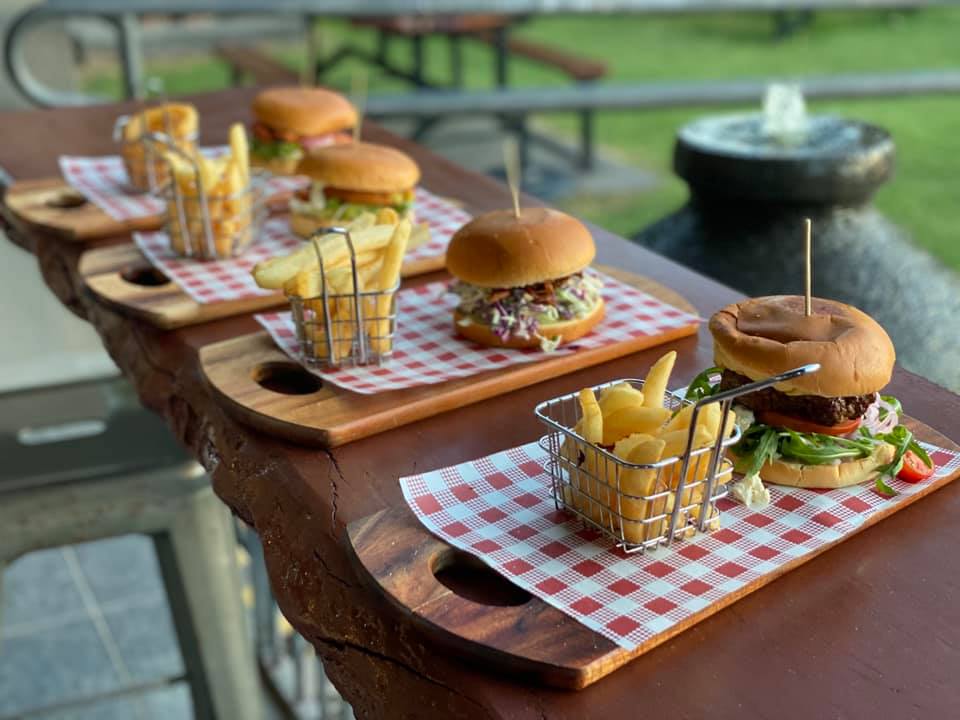 Let's call my second visit my first proper one can we. So, on my 'first' proper visit me and my offsider Jase strolled in to be greeted by a super friendly, pumped and ready to please crew as an avalanche of eager other locals streamed in for a great night.
Straight up we were seated and served a perfectly chilled beer before getting down to the serious stuff of ordering. It is a serious job too I must say, as the menu is as long as coal train when you're waiting at a crossing.
We soon settled on entrees of bruschetta and oven roasted camembert cheese. It was yummo, but we didn't go too hard on it because for the main show we ordered the motherload. A heaving platter of smoked goodness consisting of pork and beef ribs, chicken and gourmet Sausage, plus variety of pulled pork and beef. For sides came a delicious slaw and golden perfect fries.
The whole shebang was, how can I say it? BANG ON!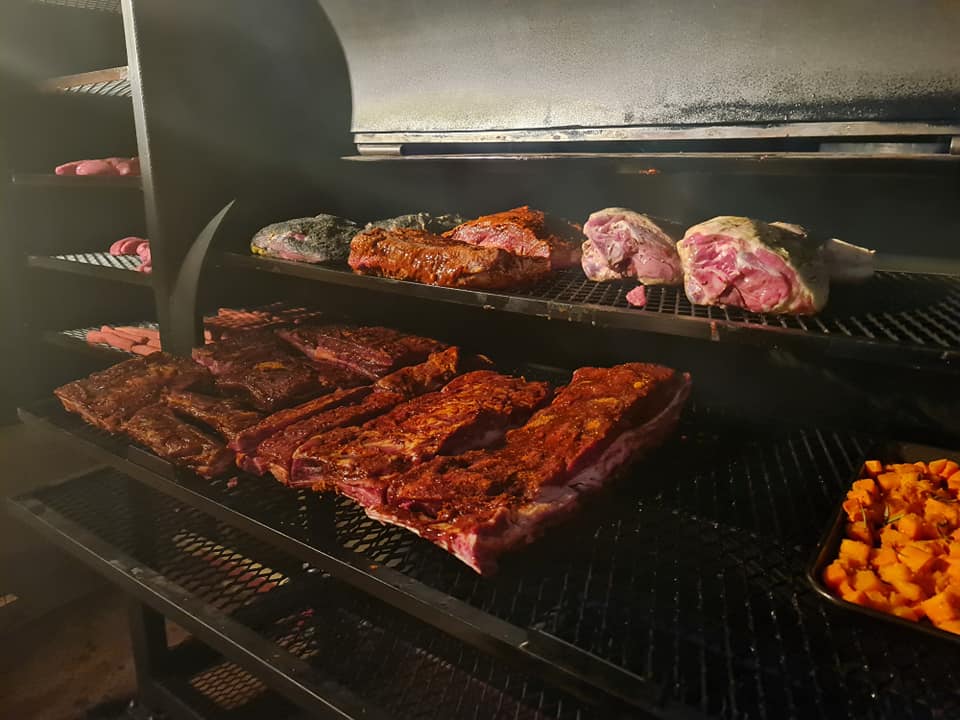 It was a massive feed we had no chance of finishing, but I can tell you we loved every single mouthful.
Doggy bags were ordered and we polished off another beer before leaving the big crowd of other diners assembled for the very popular weekly trivia night as we rolled ourselves back up the street to our digs full as a human could be.
Will we be back? Bloody oath we will! If you haven't been, do your belly, friends and family a favour and book yourself a table as quick as you can. Thanks guys, and sorry about my bad manners and impatience first time around that we shall never speak of again.