The Voice for Mining Family Day is back on Sunday April 4, with the Newcastle Knights once again donning hi-vis mining jerseys to celebrate the mining industry.
The Voice for Mining Family Day brings together thousands of miners and their families and rugby league supporters to celebrate the contribution the mining industry makes to our communities.
It's a day that stirs all sorts of emotions, like pride, excitement and inspiration. For former NSW and Newcastle Knights captain Kurt Gidley, pulling on the replica hi-vis mining jersey for the first time in 2014 was one of the more emotional days of his career.
Gidley, whose brother Matthew also won an NRL premiership with the Newcastle club in 2001, has a strong connection with the rugby league community and the mining industry.
His father Geoff drove coal trains between Narrabri and the Port of Newcastle for almost 30 years. And his brother Adam also worked in rail for a decade. So the connection to those hi-vis colours during his playing days was strong.
And eight years after captaining the Newcastle Knights to their first win in hi-vis, he is reflecting on how much it meant to him, his family, and Newcastle Knights fans in the Hunter Valley and across Northern NSW.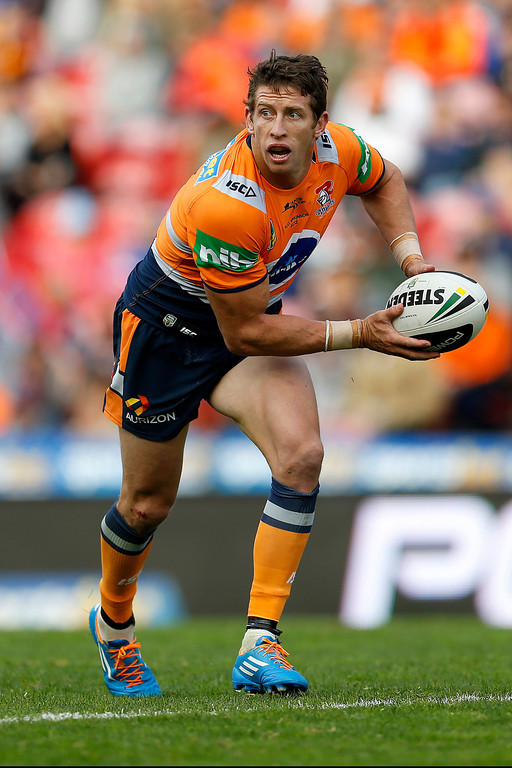 "I remember my first impressions when I drove in. The big pieces of mining equipment were a real eye opener, seeing them up close. And running out of the tunnel and seeing all the hi-vis. It was exciting and there was a great deal of expectation, but they are great memories," he said. 
"It was a totally different scene from what we would normally see, and it was a real show of unity from our supporters, people who are proud to work in the mining industry.
"I felt a great deal of responsibility on Voice for Mining round. I have a lot of mates and former teammates that have worked in and around mining and I really wanted to represent everyone. I wanted to play tough and resilient like people who work in the industry… and I wanted them to be proud of my performance and the team's performance."
That overriding emotion is something that the current players connect with too, including star fullback Kalyn Ponga whose father Andre has worked in mining in NSW.
"My old fella is tough and that's exactly what the jersey is. He's hard working, he's dedicated and when we put that jersey on, that's what we want to be," Kalyn said.
"Before we run out, that's probably the first thing we talk about, look around the room, look at what you're wearing. Not only that, look in the stands and the people of Newcastle are hardworking. I think everyone that knows Newcastle knows that. When we put this jersey on, we want to do them proud."
Kurt was the first player to captain the team in mining hi-vis, giving the annual game and the jersey even more meaning. Gidley tells us that he didn't speak to his Dad a lot about his work when he was younger, but he knows the sacrifices he made and how hard he worked for his family.
"I think it would have brought him a lot of pride to have his son playing in the hi-vis. It's something that resonated with my Dad in the industry he worked in," Kurt said.
"He was always really proud of me and my brothers when we were playing footy. But I think that day, maybe a little more as he sat there in his hi-vis vest and seeing me running out and captaining the team, it would have been a bit emotional.
"It was emotional for me. I'm always passionate and emotional before every game. I was representing my family – my Dad, my brother Adam who worked at Pacific National for ten years. It stirred some emotion for me personally, but I think it resonated with the rest of the team too that it was more than just a normal game.
"There will always be a strong connection there because we represent the Hunter region, and I'm sure in the future we will continue to see the sons of coal miners coming into the team."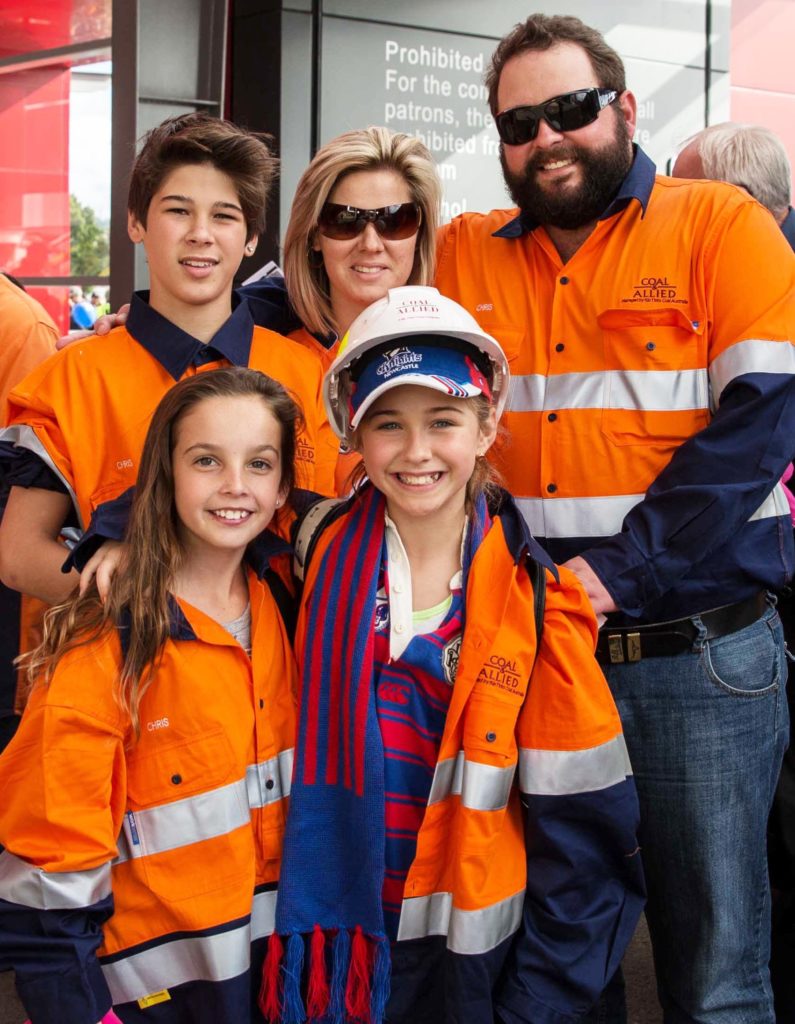 VOICE FOR MINING FAMILY DAY FACTS
– The biggest win for the Knights in mining hi-vis was a 45-12 win against the Dragons in Mudgee in 2019.
– Club try scoring record holder Akuila Uate has the most tries in hi-vis (6) including a hattrick in the first Voice for Mining Family Day game in 2014.
– The club record attendance for Voice for Mining Family Day at McDonald Jones Stadium was 26,822 in 2013.
– The most exciting finish in hi-vis came against the Tigers in Tamworth in 2018 when Shaun Kenny-Dowell scored in the corner in the 77th minute to seal a 2-point win.
– Kalyn Ponga's father Andre is one of many people connected to the club that have worked in the NSW mining industry.