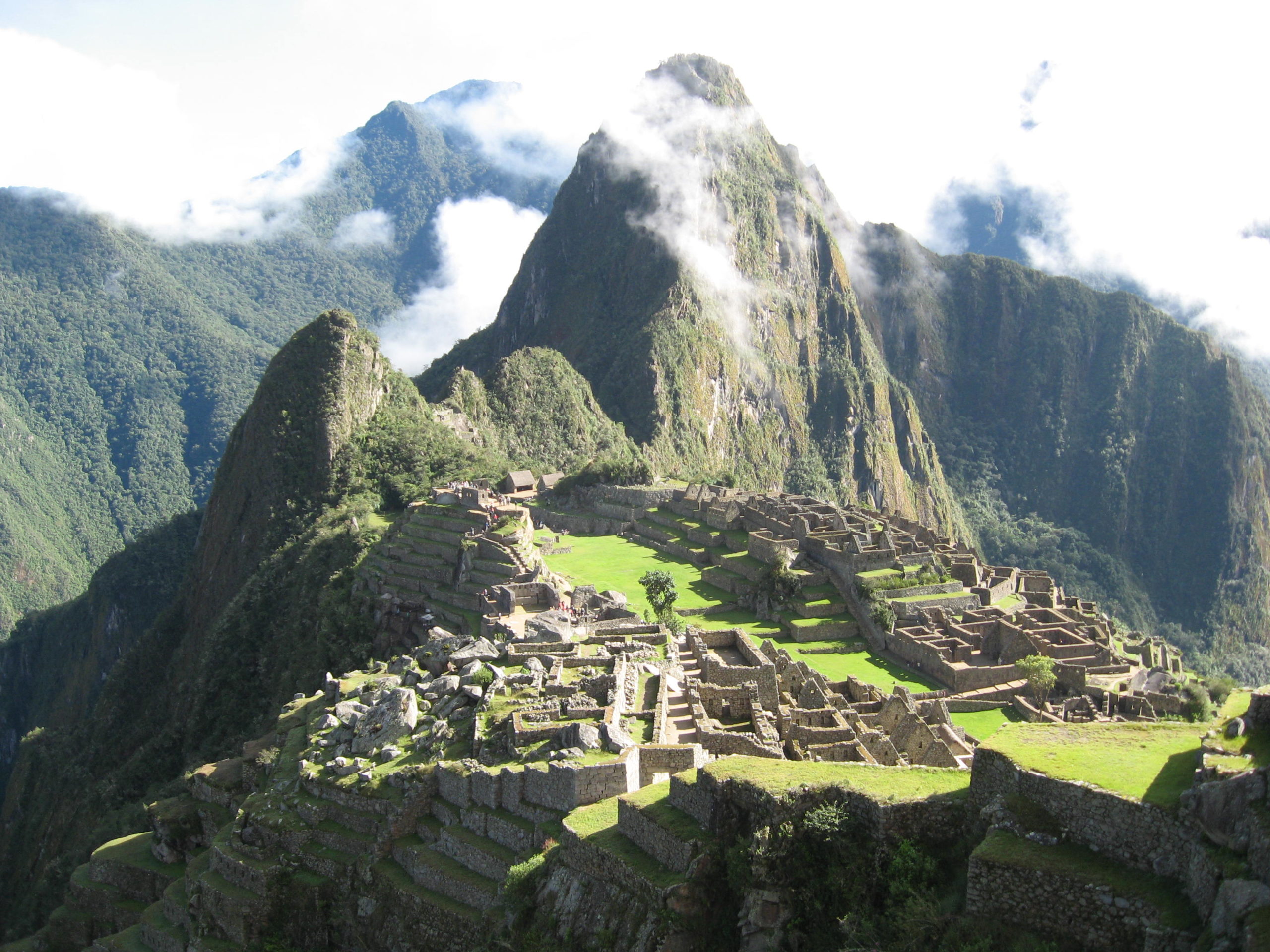 Follow in the footsteps of a great lost civilisation culminating in one of the most magnificent vistas on earth.
It's my first experience at high altitude and I can feel the lack of oxygen in the air as I walk the streets of Cusco. At an altitude of 3,399m, the historic city of Cusco is the perfect place to acclimatise for a couple of days prior to hiking the famous Inca Trail to Machu Picchu, and a perfect excuse to sit in one of the many restaurants surrounding the beautiful Plaza de Armas and sample the famous local delicacy of roasted cuy (guinea pig) with a Pisco sour whilst I wait for my lungs to catch up with me.
A nice day trip from Cusco are the ruins of Ollantaytambo which is home to some of the best preserved Inca ruins in Peru, as well as a bustling market to buy all manner of souvenirs (I recommend a nice alpaca wool chullo beanie to keep you warm at night on the hike).
After two days in Cusco my wheezing has diminished so it's time to join the group and start the Inca Trail hike. Strict rules state that the Inca Trail can only be undertaken with an official Tour Guide but it's a small price to pay for the privilege of walking an iconic track and there is still a lot of autonomy allowed. Another benefit is that you only need to carry a small daypack whilst your main backpack (we had a 15kg weight limit) was carried by one of the group's indefatigable porters.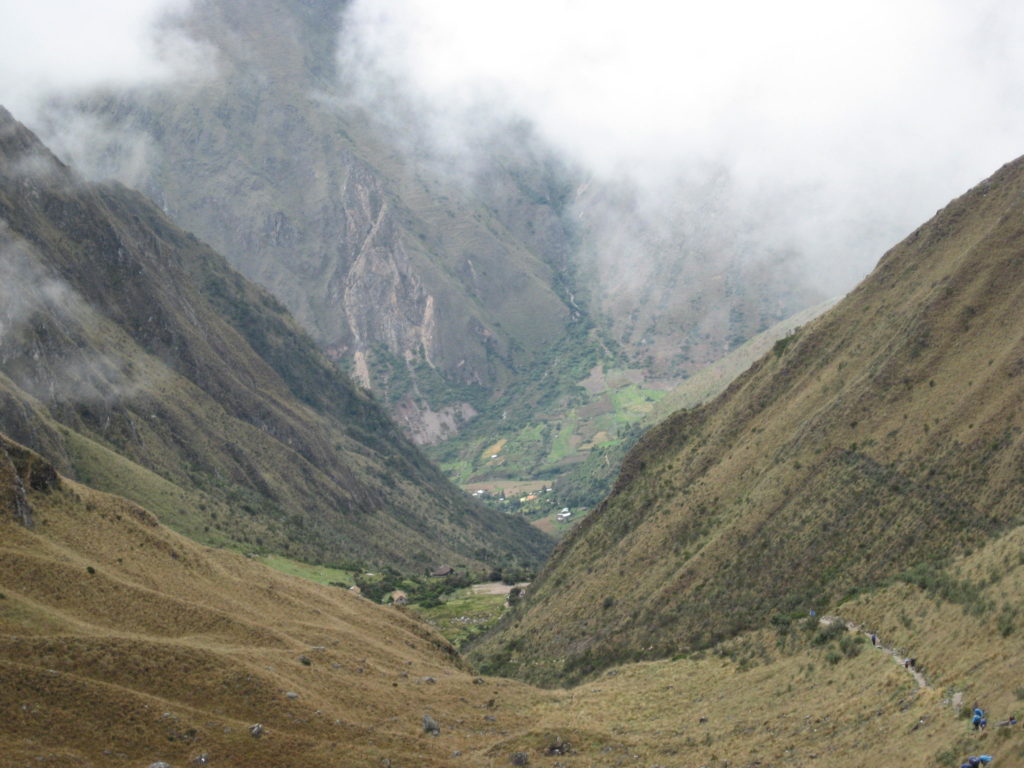 The first day is an easy warm-up of light hills punctuated by regular Incan ruins and ubiquitous llamas, lulling us into a false sense of security before the 2nd day test of Dead Woman's Pass which altitude of 4,215 is nearly 1,800m steeper than Machu Picchu itself.
Whilst our group was recovering at the top of the pass our hardy porters bounded past us with our packs on their shoulders and what was even more embarrassing for us was that they were doing all of this wearing old, homemade sandals and a smile on their faces. Another regular sight on the hike was seeing kids as young as 6 walk past us on their way to school, embodying the "when I was your age, I used to walk 5km barefoot down the Inca Trail to school every morning" type stories our grandparents would say.
After three days of ruins, picturesque views and llamas we had a pre-dawn start on the 4th morning to reach the famous Sun Gate in time to catch the first rays of the sun hitting Machu Picchu and were devastated to see it covered in cloud. Thankfully this is usually temporary, and the clouds quickly dispersed to reveal a once in a lifetime view of this ancient city set in a barely believable mountain backdrop.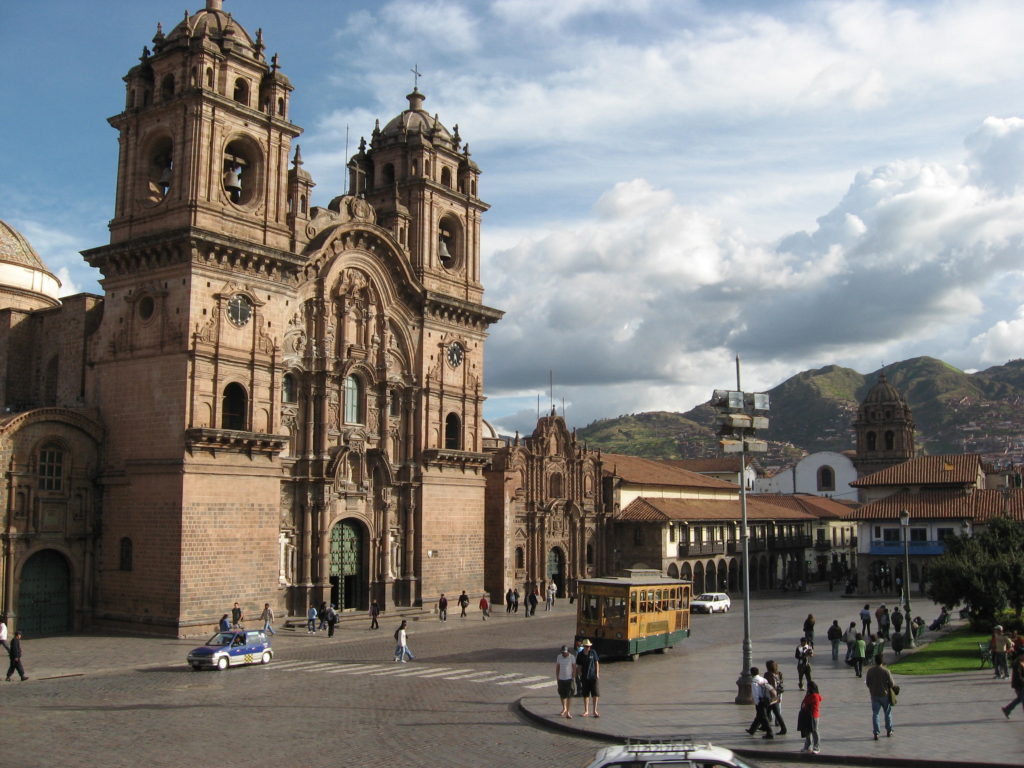 After taking a million photos we walked down into the old city to have it almost to ourselves before the day-trippers from the valley below arrived. I had forgotten how badly I must have smelled until I saw them wrinkling their noses at my 4-day old hiking stench. I've never been a morning person but a key word of advice from the walk is that since there were no showers and only squat toilets for the entire 4 days of the hike, and they were cleaned first thing in the morning, it is best to be there early!
But the dirt and smell were soon worn off in the thermal baths of the nearby town of Aguas Calientes (Hot Waters) followed by enough beers to soothe any remaining aches and pains from what was a truly an unforgettable adventure.