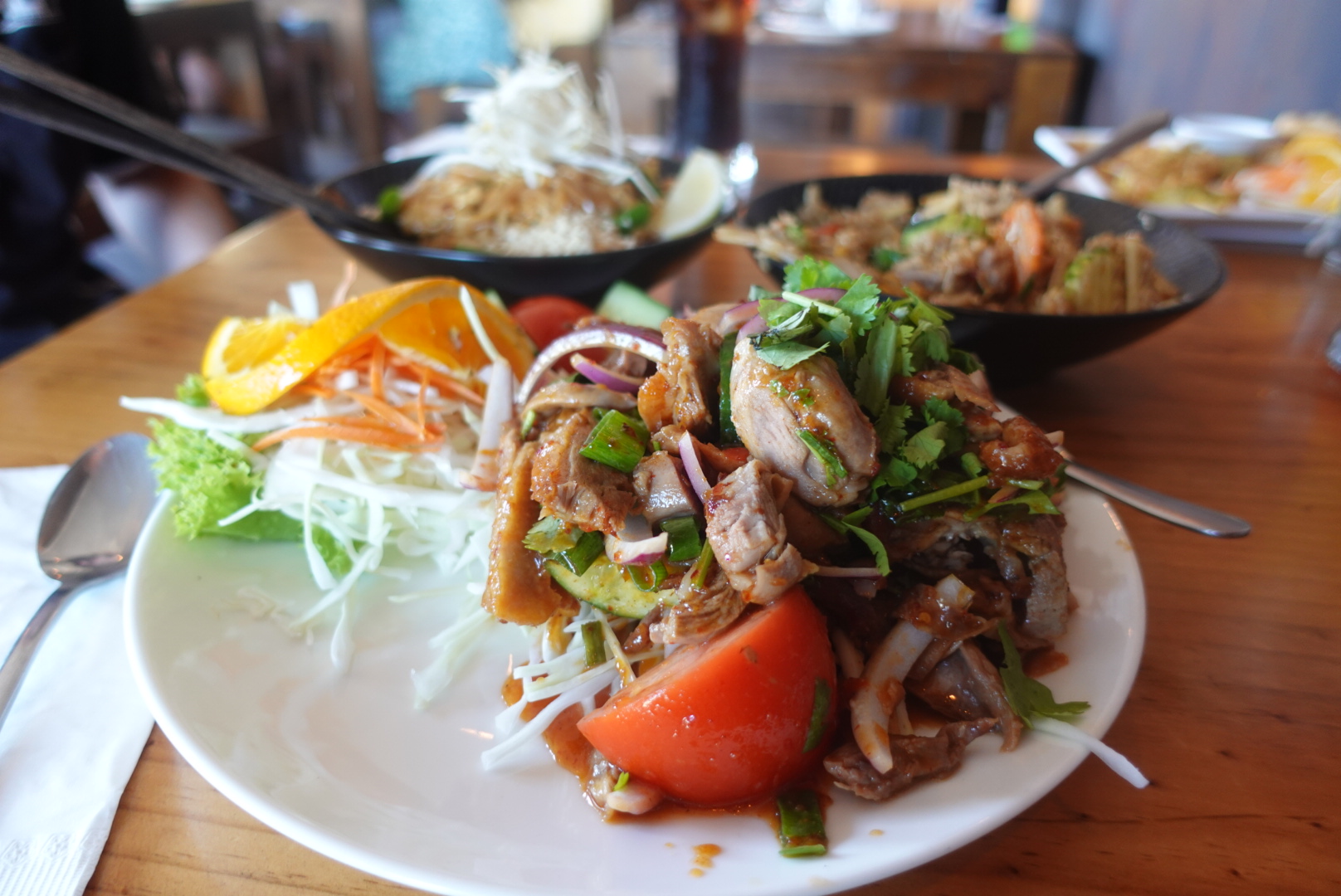 We're back with another year of delicious food reviews, and as our first restaurant of 2021, Sticky Rice Thai in Wickham has set the standard high.
Following rave reviews from my Dad, I decided to head to Sticky Rice Wickham for a midweek dinner with my partner for the ever so important first Coalface food review of the year. I'm not entirely sure why, and this may sound ridiculous, but I was nervous.
Located across from Newcastle harbour on the main road of Hannell Street, Wickham, the restaurant is in the perfect spot for lunch or dinner and a stroll along the water. We had full intentions of doing just that for our Thursday afternoon.
Parking is limited around the area, but we were lucky enough to quickly grab a spot and walk a short distance to the front entrance. As it was our first time at the restaurant, we made a booking for 6:00pm and arrived promptly signing in at the door. This was easy enough, although we were then left standing there awkwardly for around 5 minutes as staff walked past us multiple times.
Thankfully we weren't waiting too long and were seated inside shortly after to take in the menu and ambience. The restaurant interior makes you feel comfortable and relaxed featuring high ceilings, tall concreate walls and warm lighting, with glass doors and windows letting in natural light throughout the day. It was a beautiful time to grab some dinner as the sun slowly went down and we settled into our meals.
We shared a selection of dishes. From the Entrée menu we ordered the Curry Puffs dished as 4 pieces of deep fried golden pastries filled with chicken, mashed potato, onion, carrot, corn, pees and curry powder filling; and also the Satay Chicken Sticks served as 4 grilled chicken tenderloin skewers with satay sauce. The satay sauce on the skewers had nuts mixed into the satay that brought out a lovely crunchy texture and the chicken was tender.
It was hard to choose our mains simply because everything on the menu sounded delicious. We chose to order the Roast Duck Salad topped with Thai dressing, chilli jam, cucumber, tomato and Thai herbs; the Pad Thai with thin rice noodles stir fried in rich flavour tamarind sauce with egg, bean sprouts and ground peanuts; and the Spicy Fried Rice cooked with chilli, egg, onion, mixed vegetables and basil.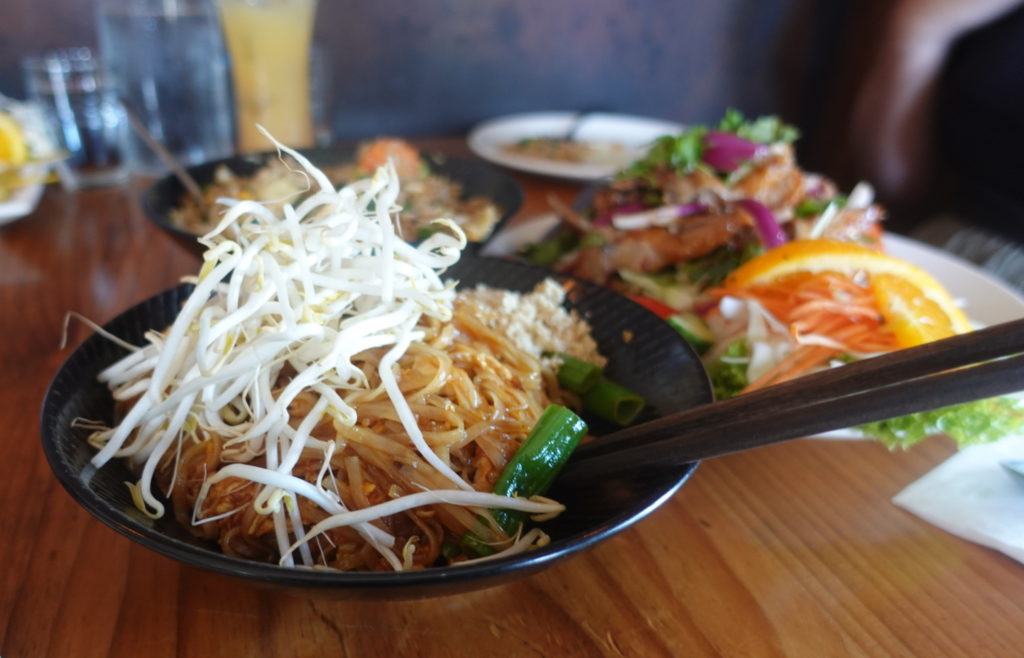 The servings of each main were absolutely huge. You could honestly take a small army into Sticky Rice and order two mains to share and everyone would still walk out full. The Pad Thai was flavoursome, the duck was beautifully cooked, and the Spicy Fried Rice had the perfect amount of chilli in it without the threat of a burning bum later that night. The presentation of each dish was also stunning with bright, fresh colours and salads on the side. Even our drinks looked like little works of art.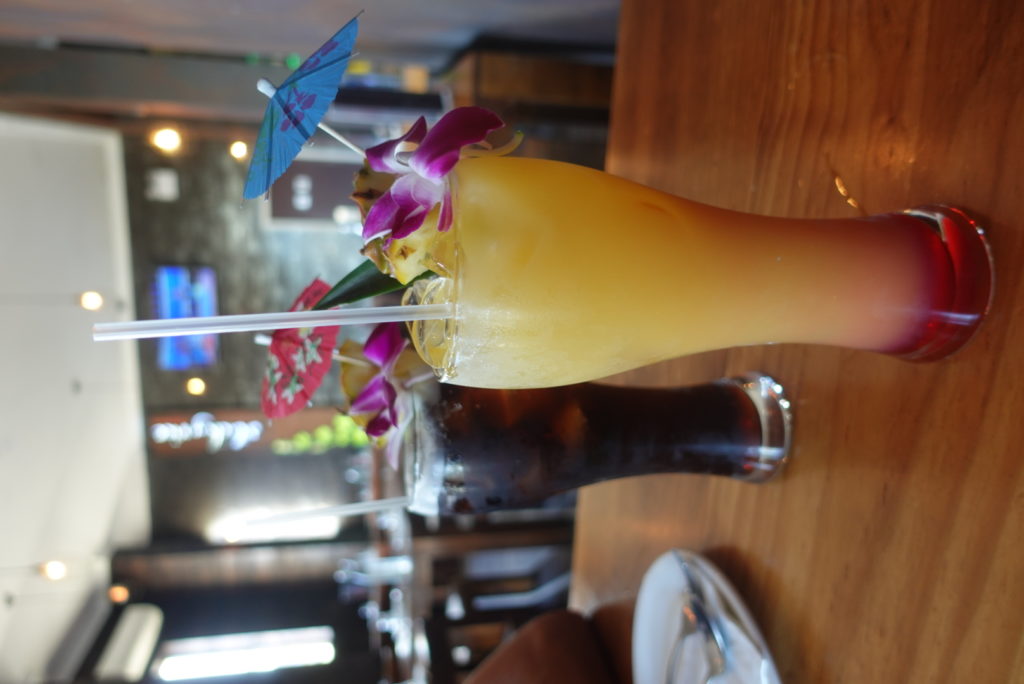 We ate as much as we could humanly fit in our stomachs, and still walked out of the restaurant with 3 takeaway containers of leftovers. We left stuffed, but very satisfied.
Now we did have plans to go on a romantic stroll afterwards, but our giant guts were weighing us down after the feast we had just endured, and we went for home for a slightly less romantic nap. Overall, this restaurant really kicked off 2021 with a solid start – I'd give it a 4 out of 5 stars.