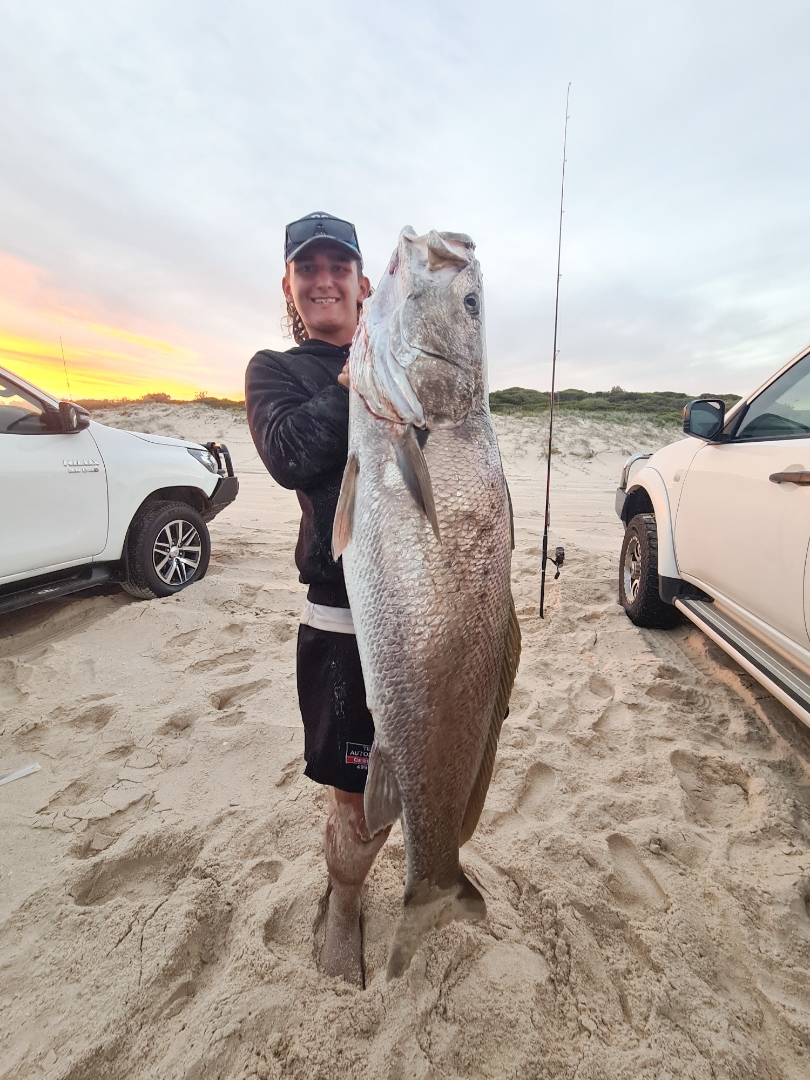 What a start to 2021. Seriously, could the weather and the fishing get any better. With so many great options for fishing the only problem is finding enough time off work to give them all a crack!
Offshore
Even though the relentless North Easterly winds are trying to shatter what's shaping up to be a cracking Marlin season, we are still seeing patches of good water pushing in along the coast.
It's been paying off to keep a close eye on the water temp and true colour charts to pick the right target area whether it's on the in or offshore areas.
Inshore the Blacks have been reasonably consistent but are really starting to thicken up with some big numbers being encountered off Port Stephens. The car park and Norah canyons have been a little slow to fire so far with the odd fish turning up but of course this can all change overnight.
The Fads are holding plenty of fun sized Dolphin fish but putting a bit of time in throwing baits around the fish traps in 80 – 90 metres east of Cabbage Tree and Boughton Islands has been providing some bigger fish.
Long Tail Tuna – these speedsters are yet to show so far this summer, I'd say they are a bit lost swimming though the filthy water further north. Once they find their bearings we will see them call Port Stephens home for a few months.
Also, on the inshore Kingfish have been reacting well to live baits along the shallower reef edges and around the islands. Trag and Snapper are hanging around the deeper reef and if this was all too much to take in then of course it's also the time we see an abundance of Flathead hanging along the 40/50-metre lines.
Estuaries
We probably haven't seen Prawns in the numbers we have seen over the last month in a few years. It's really amazing what a bit of rain can do! We are honestly seeing 5 years of prawns at once and this amazing run should continue now well into Autumn.
The fishing side of things has been on fire also with Flathead, Whiting, Bream and plenty of School Jew moving about all the local water ways. The Squid have been a little harder to find although the water is beginning to clear back up so should really start to become a worthy target option.
Beaches
The beaches are also a hit with plenty to choose. From Whiting and Bream throughout the day to Tailor, Salmon and Jewies during first light or late afternoon and into the night. There's been plenty to target while we kicked back with a beer or two.
Keep floatin' – Thrifty's