OPINION: Casual miners thrown under Government's Omnibus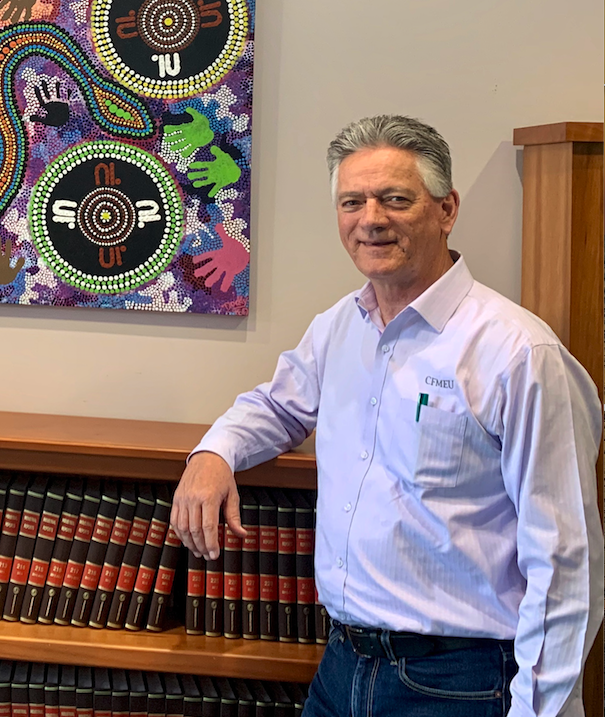 Changing the law to prevent the widespread exploitation of casuals in the coal mining industry has been a key focus for our Union in recent years.
But despite our success in the courts, the Morrison Government's 'IR Omnibus Bill' seeks to overturn our Federal Court wins and prevent exploited casual coal miners getting the justice they deserve.
Over the past five to 10 years we have witnessed the widespread replacement of permanent direct hires with casual labour hire workers on 30-40% lower pay.
It's a disgraceful practice driven by big mining companies, leaving loyal full-time workers with no job security or paid leave and without the pay, rights and conditions they deserve for a tough job.
However, this deeply unfair practice has not been unlawful.
While there is no provision for casual work under the Black Coal Mining Industry Award, the Fair Work Commission regularly approves Enterprise Agreements in the coal mining industry that allow for casual work. Despite Union arguments against casualisation, the FWC doesn't consider casual work to be a detriment to workers so long as they are considered 'better off overall' than the Award. If workers vote up an agreement containing casualisation and it ticks the boxes, the FWC approves it and the agreement is lawful.
That's why our Union has set out to change the law in this area. We have had two major Federal Court wins in the matters of WorkPac v Skene and Work v Rossato.
In both cases, the full bench of the Federal Court found that coal miners employed as casuals were not genuine casuals due to the regular, on-going nature of their work. The coal miners were therefore owed paid leave. These cases have provided the legal underpinning for casual coal miners to claim backpay for owed leave, including via the Union's own class action against WorkPac. The decisions effectively put an end to the casual labour hire business model in coal mining, which was our intention.
After the Rossato decision in May last year, employers unleashed an intense and disingenuous lobbying campaign calling on the Morrison Government to overturn the Federal Court decision through legislation. For obvious reasons, bosses don't want to compensate workers or stop exploiting casuals.
Through our Protect Casual Miners campaign, thousands of coal miners and their families emailed their MPs calling on them to back the Federal Court decisions and support rights for casual coal miners.
Some Coalition MPs like Queensland Senator Matt Canavan and Mackay-based Dawson MP George Christensen even claimed they'd 'fixed' the issue – but then again there was a state election underway so they would say that.
It seems that the Morrison Government has 'fixed' the issue – but only for employers, not for coal miners.
In December, Attorney-General Christian Porter introduced the Fair Work Amendment (Supporting Australia's Economic Recovery) Bill 2020 (known as the IR Omnibus Bill).
The Bill proposes a definition of casual that goes against the WorkPac Federal Court judgments. The Government's proposed definition means that if you sign a contract saying you're a casual then you're a casual – regardless of whether your work hours and commitments end up being permanent and on-going in nature.
By making this definition retrospective, the Bill would prevent legal claims for backpaid compensation stemming from our court wins.
The Bill says employers must offer permanent work after 12 months if there has been six months with a regular pattern – unless there are business grounds not to. With no provision for arbitration, that's just lip service.
The legislation is expected to come back before Federal Parliament in March. We will do everything we can to protect our Federal Court wins to stamp out the casual labour hire model and we'll fight to stop the IR Omnibus Bill passing Parliament in its current form.
Peter Jordan, CFMEU Northern Mining and NSW Energy District President