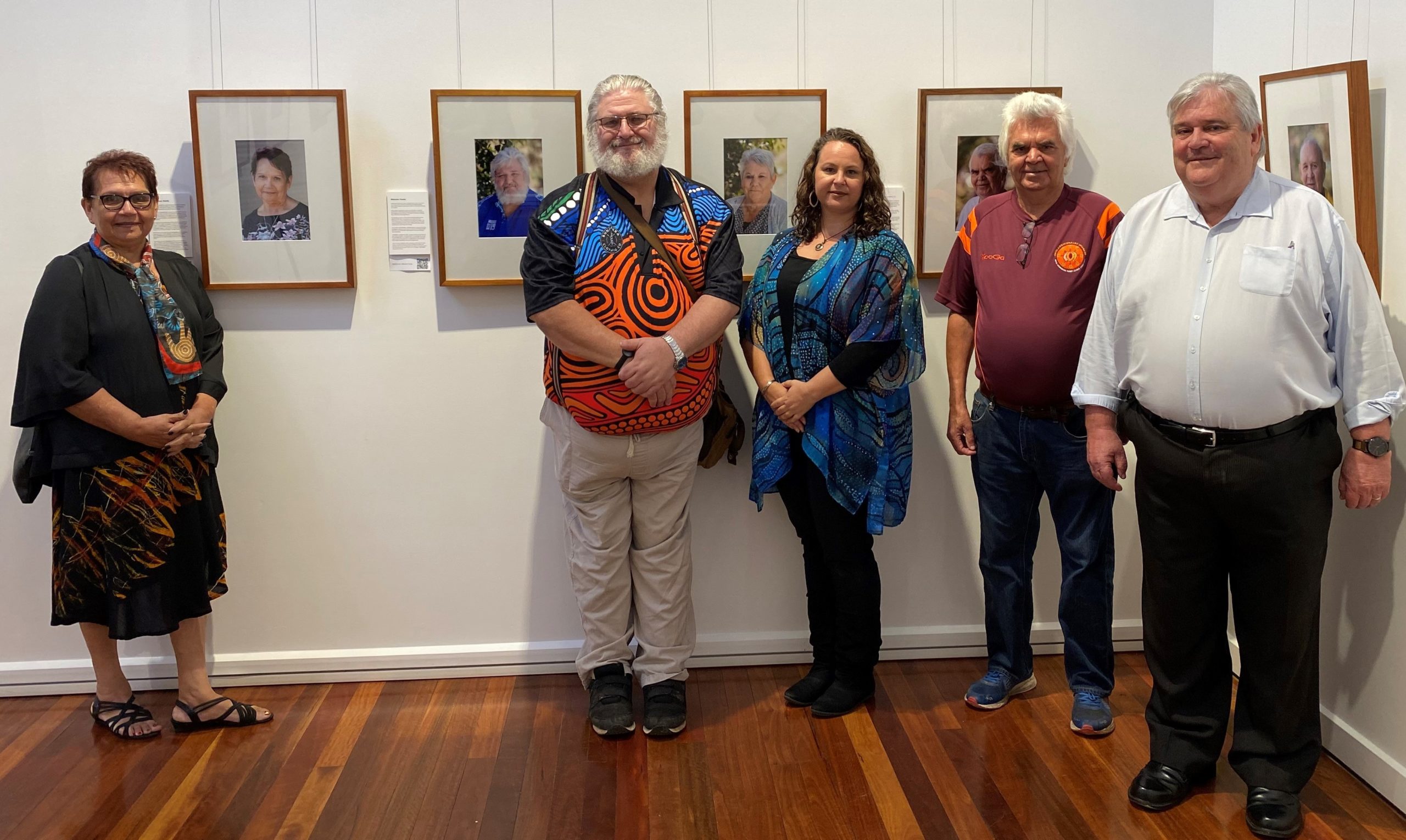 The 'In Our Own Words' Aboriginal Oral History Project at Muswellbrook Regional Art Gallery was recently launched last month thanks to support from MACH Energy's Aboriginal Cultural Development Fund (ACDF).
The project began with a conversation many years ago and after much hard work the stories of 18 local Aboriginal people are now proudly displayed on the walls of the Muswellbrook Regional Art Gallery. In addition, the stories have been compiled into a beautiful hard cover book and are also available online.
"The idea has floated around for many years," said Aunty Jean Hands. "The concept was to allow people to share their own stories in their own words and by doing so raise awareness of our shared histories. All the participants are members of the local Aboriginal community who have honoured us by sharing their stories."
"The end product is simply magical, and we are extremely proud to be able to share it. I hope everyone in the community finds the time to come along and see the display at the Muswellbrook Regional Art Gallery where it will be on view until April."
The project came to fruition due to the collaboration of Muswellbrook Shire Council, the ACDF, and with the help of the Muswellbrook Shire Council Reconciliation Committee and involved much community consultation.
"We are very thankful for MACH Energy for getting behind this project as we could not have done it without them," added Aunty Jean. "It's projects like this that work towards closing the gap."
The MACH Energy ACDF was established in 2006 and since that time has invested more than $4 million dollars into projects that benefit Upper Hunter Valley Aboriginal communities focusing on health, cultural and community development, economic development and education.
Recent projects have included the creation of a cultural space at St Heliers Correctional Facility and a partnership with them that provides work opportunities for ex-inmates, the provision of a dance instructor for the Aboriginal dance group at St Catherine's High School, the two year employment of a youth worker for Singleton & Muswellbrook PCYC's, and cultural awareness training and financial assistance for local small businesses.
There's also plenty in store for 2021 with the highlight set to be the 2021 Cultural Spectacular. With the 2020 event cancelled due to Covid, this year it is going to be bigger than ever before with an amazing line up of artists.