How Graphene Sensors Could Help Gather Rapid COVID Test Results – AZoNano
Researchers from CalTech have developed a standalone low-cost COVID-19 test that can deliver results in 10 minutes, at home, even for people showing no symptoms….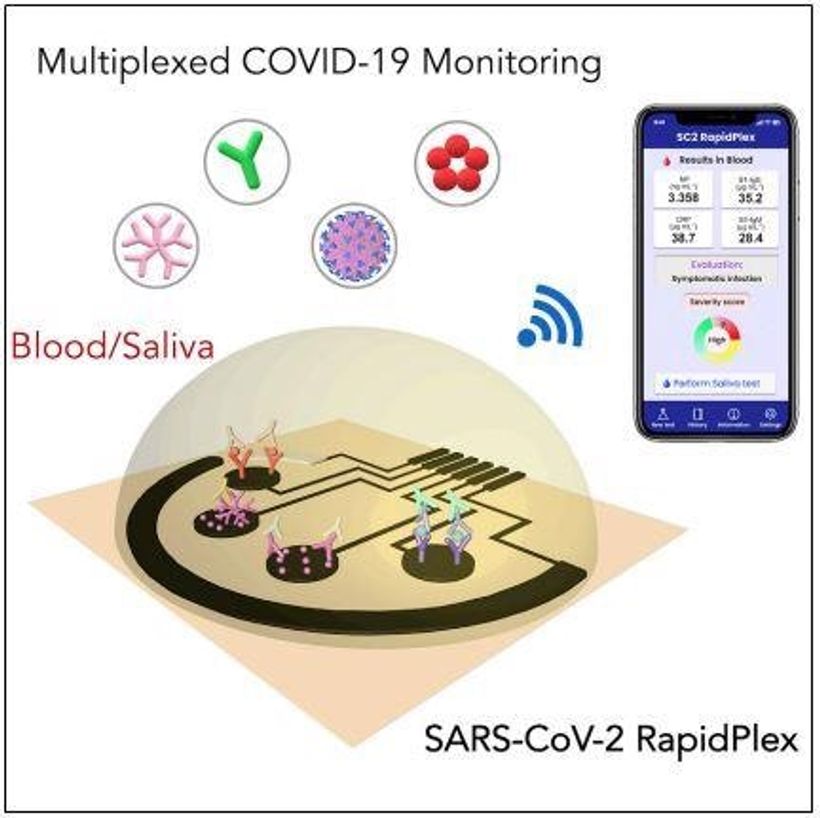 The SARS-CoV-2 RapidPlex . Image Credit: 'SARS-CoV-2 RapidPlex: A Graphene-based Multiplexed Telemedicine Platform for Rapid and Low-Cost COVID-19 Diagnosis and Monitoring,' Matter,
Click here to view the original article.