Hundreds of troops stationed at US Capitol amid warnings against further attacks – SBS News
There will be 'no tolerance whatsoever for any attempts to disrupt the peaceful transfer of power', US Attorney General Jeffrey Rosen says.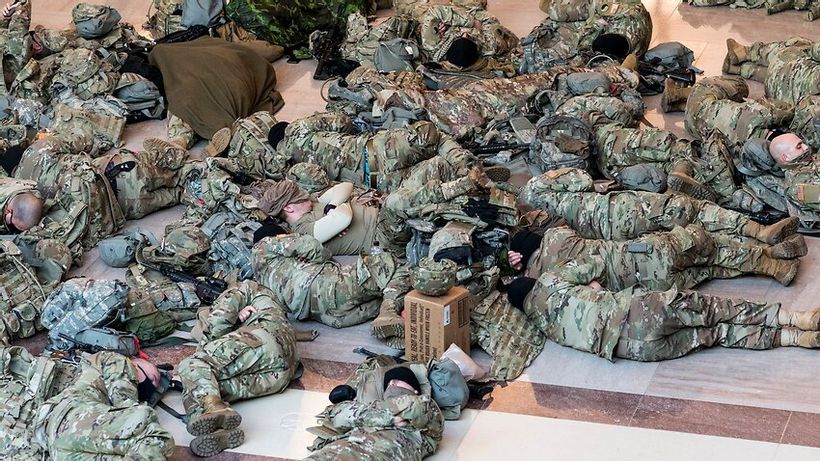 Photographs of hundreds of National Guard troops stationed at the US Capitol are going viral, one week after pro-Trump rioters stormed the building.
The images show a heavy security presence inside and outside the building, as the House of Representatives moves ahead with a vote to impeach President Donald Trump.
As many as 15,000 National Guard troops, included some armed members, were ordered to Washington DC to secure the city before president-elect Joe Biden's inauguration, with new fencing…
Click here to view the original article.