'Love you, brother': The Rock's heartwarming surprise for lifelong friend – Yahoo Sport Australia
Dwayne, The Rock, Johnson had his lifelong friend in tears after surprising him with a heartwarming gesture.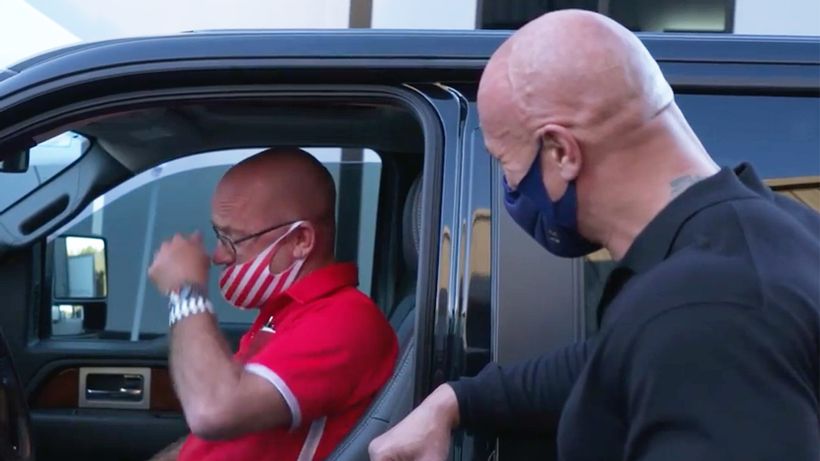 Dwayne, The Rock, Johnson (pictured right) surprising his friend Bruno Lauer (pictured left) with a new car. (Image: Instagram)
Dwayne, The Rock, Johnson has a big heart and the former WWE superstar got into the festive spirit over the holidays and delivered a heartwarming moment to a lifelong-friend captured in a beautiful video.
Johnson, the 48-year-old former WWE superstar turn Hollywood actor, has become one of the biggest names in the entertainment industry after his career switch.
'HERO S**T:…
Click here to view the original article.