Norway's largest landslide in recent history buries homes and leaves a dozen people unaccounted for – SBS News
At least 12 people are unaccounted for and hundreds have been evacuated from their homes, after a hillside collapsed near the capital.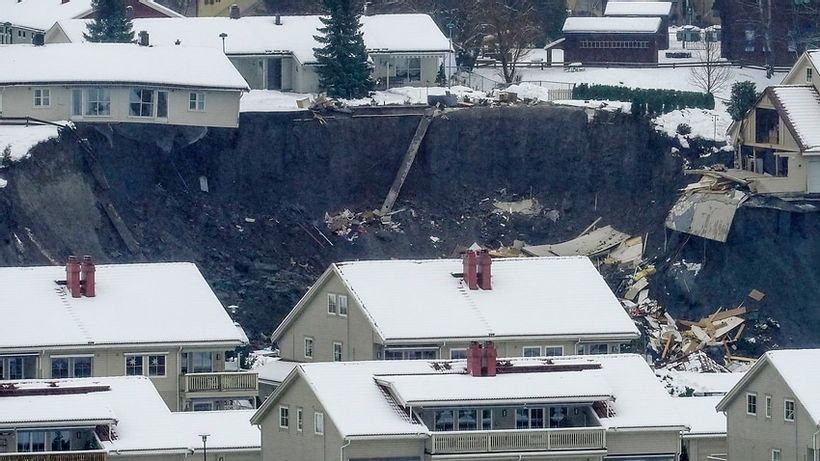 A major landslide destroyed homes overnight in a village in Norway close to the capital Oslo, leaving 12 people unaccounted for and 10 injured, police and local media said.
Video footage from the scene showed a whole hillside had collapsed in Ask, in the municipality of Gjerdrum, 25 kilometres northeast of the capital.
Homes were left crushed and buried in dark mud.
Snow fell throughout the morning as the emergency services evacuated the injured and attempted to secure those homes still standing.
…
Click here to view the original article.