My Mining Life – Hayley Marsh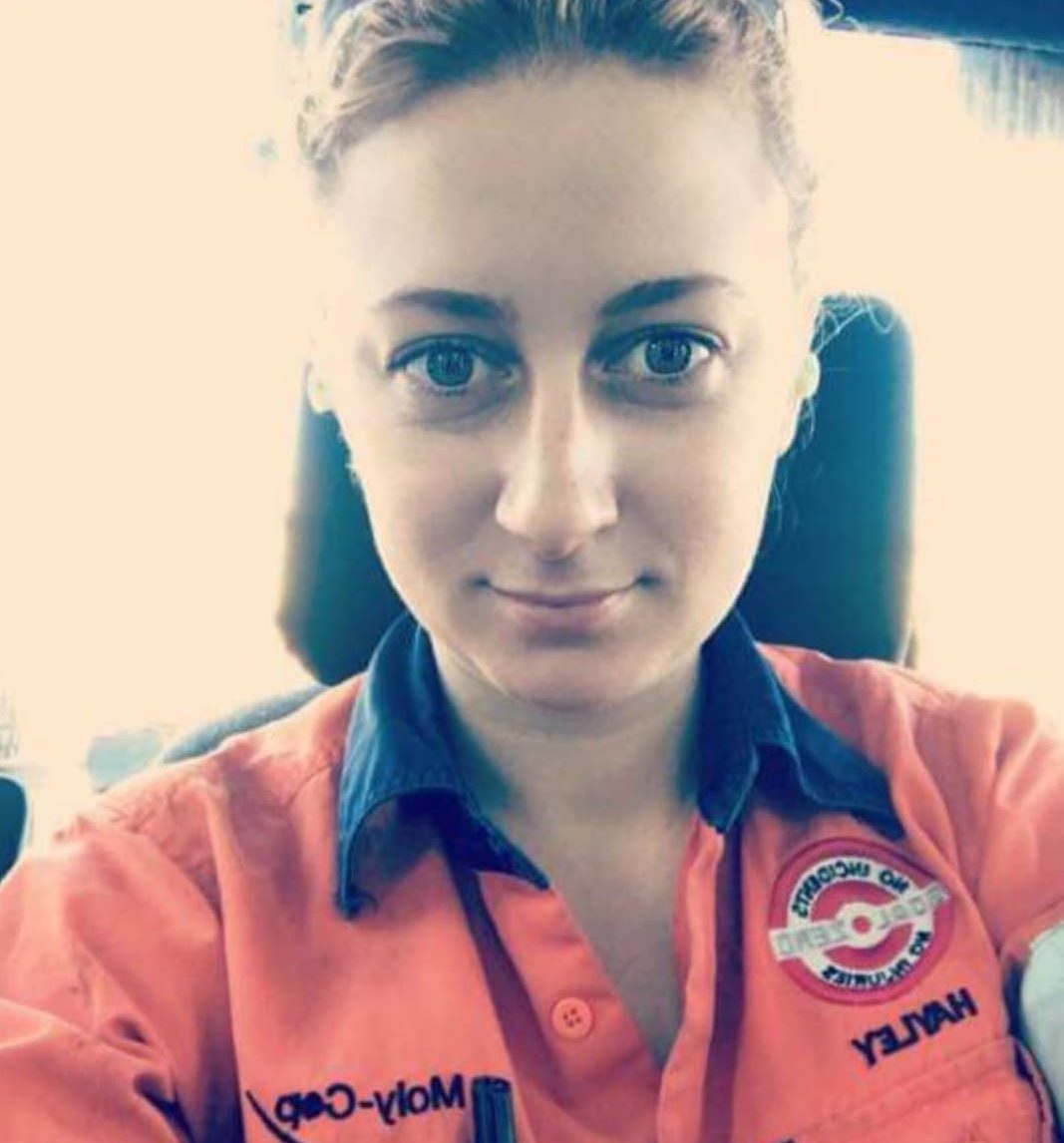 Who are you and what do you do?
Hayley Marsh, Trades Assistant at WesTrac Tomago.
Any nicknames good or bad?
Haylz. I don't mind it at all, so I'd say it's pretty good.
Where do you live and how long have you been in the Valley?
Beresfield. I've lived in Valley all my life.
When did you start and what's the ride been like?
My first job in mining was at Molycop in 2016 as an operator. I started at WesTrac late September 2019. I had a pretty bad start seeing as through a couple months into my new job I broke my leg! I had a motorbike accident on a Sunday afternoon and was off work for near 3 months. They were amazing about it and assured me that I would have my job waiting for me as soon as I was fit for work. I found that pretty amazing considering I was still on probation and they also called to see how I was going. After that my journey with WesTrac has been nothing short of amazing, working with the best crew.
What's a usual day at work entail?
I'm the mechanics trade assistant which means I do any odd jobs the boys need doing to help get the job done smoothly. I load and unload trucks that bring in and take away our mining components from various off highway trucks, these come from all different mining locations.
How big is the crew?
There's 10 in our crew.
What's the best thing about your job?
I have opportunities to level up in the workplace, learn new skills, and I interact with all different kinds of people including mechanics, electricians, boilermakers, all the way to truckies. Learning here never stops.
What's something about your job that would surprise people to know?
You can nominate a person to work with or beside and I took that opportunity, and now I get to work with my best mate! Doesn't get better then that.
The worst thing?
Nothing that I can think of.
What's a funny story about work that you can tell?
It's not so much a story but every time I have to drive the 16T or over forklifts I have to take two heavy bits of square wood with me to put on the seat because I am only small and I don't reach the weight capacity. Everyone thinks it's pretty funny.
How different is your job to what you wanted to be when you were a kid?
Pretty opposite actually…when I was younger I had always wanted to be a Nurse or an Ambulance driver.
What would your mum say about you when you were a kid?
I was a good kid, no trouble…or that's what I think she'd say.
Family?
I have my beautiful partner Ange who also works in the mining industry.
What do you do in your downtime?
I like to have a few nice cold beers, hang out with my friends, go fishing and camping, and spending time with my partner and kids (kids meaning animals).
What is one thing about you that would surprise people to know?
I started my first mining industry job in 2016 and I was the second female operator ever to work at Molycop in 100 years; My partner Angie was the first!