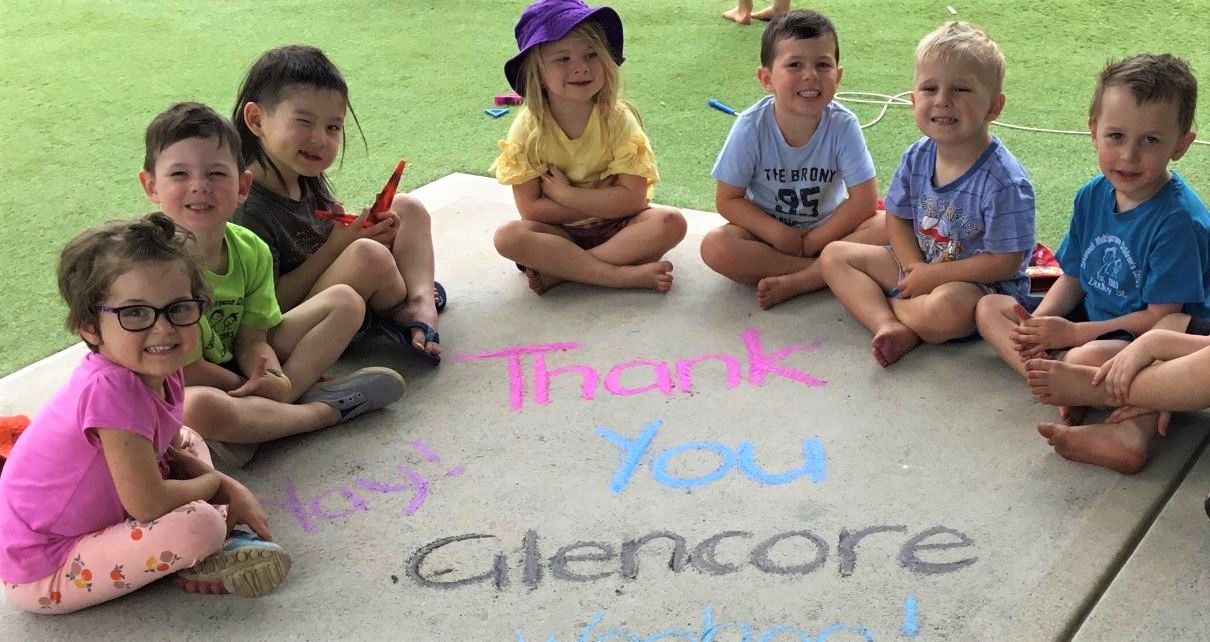 Across their NSW coal operations Glencore generated over $8 billion in total economic activity this year. But they don't stop there with contributing to our communities.
Most month's we feature a story about a new donation Glencore are making, or an initiative one of their local mine workforces are doing to support the community. As the year draws to a close, we wanted to recognise what a significant impact they have made in 2020.
Let's start with the big one first. This year Glencore announced the launch of the $25 million Glencore Community Support Fund to help ease the burden on the communities they work in and to combat the impact of Covid-19. A significant first step they made in fulfilling this promise was providing a $725,000 funding injection to the University of Queensland's efforts to develop a vaccine.
Remember the bushfires that decimated the country at the start of the year? Glencore stepped up to generously donate a total of $1 million to three organisations that play vital roles in bushfire preparation, response and recovery.
$500,000 went to Blaze Aid, $250,000 to the NSW Rural Fire Service and another $250,000 to Aussie Ark. Crews at Bulga and Ravensworth also collected and donated $36,000 worth of tools to support NSW communities affected by the bushfires.
But they weren't finished helping Aussie Ark. Glencore has a longstanding partnership with Aussie Ark and this year they renewed their 3-year partnership with them pledging a total of $600,000 towards the organisation's conservation outcome. They also partner with Hunter Wetlands Centre Australia and when the Centre was damaged in an arson attack this year Glencore donated $100,000 to help rebuild their facilities.
Local sporting clubs got a huge boost with 24 junior sporting clubs receiving grants of up to $7,500 each in this year's rounds of Glencore's Junior Sports Development Program. The program has contributed a total of more than $1.5 million to clubs in NSW and Queensland since its establishment.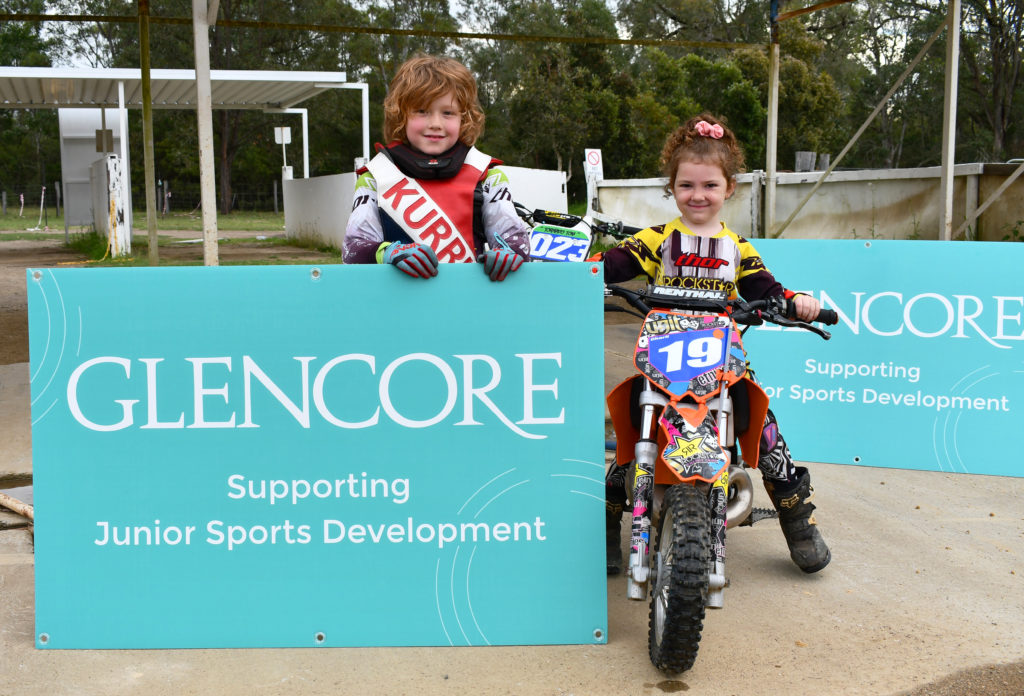 Then there was the help for 12 not-for-profit community groups, each receiving general grants of up to $2,500. The grants fund projects that aim to enhance the sustainability and strength of organisations in the areas around Glencore's coal operations and include recipients in Singleton, Muswellbrook, Denman, Mulbring, Cessnock, Millfield, Greta, Gulgong and Sandy Hollow.
Glencore's support of community groups doesn't end there. Long term partners with the Salvation Army, this year they worked with them on the Drive for Life program, a program that not only helps teach young people to drive, but also provides valuable mentoring and needs based support.
Another partner is Where there's a Will. Thanks to Glencore's support they can continue their fantastic work in promoting positive wellbeing across 22 schools and seven preschools throughout the Upper Hunter.
Supporting education is forefront for Glencore. They support the Solid Pathways program, have a partnership with the Clontarf Academy and are proud supporters of Tocal College. This July when the Singleton Beef and Land Management's Agricultural Education Day was put on hold due to Covid, Glencore was there to help them go online to provide presentations and videos, ensuring students still had access to valuable education material. Then there's their own Apprenticeship Program, kickstarting the mining careers of hundreds of kids every year.
But it's not just the company that is helping our communities. Glencore's workforce is doing their part too. Through the Workplace Giving Program, employees from Glencore's NSW coal operations donated more than $234,000 to the Westpac Rescue Helicopter Service this year.
Then there are the on the ground projects that are happening across all their sites thanks to workforces who are encouraged to care about their communities and make a difference.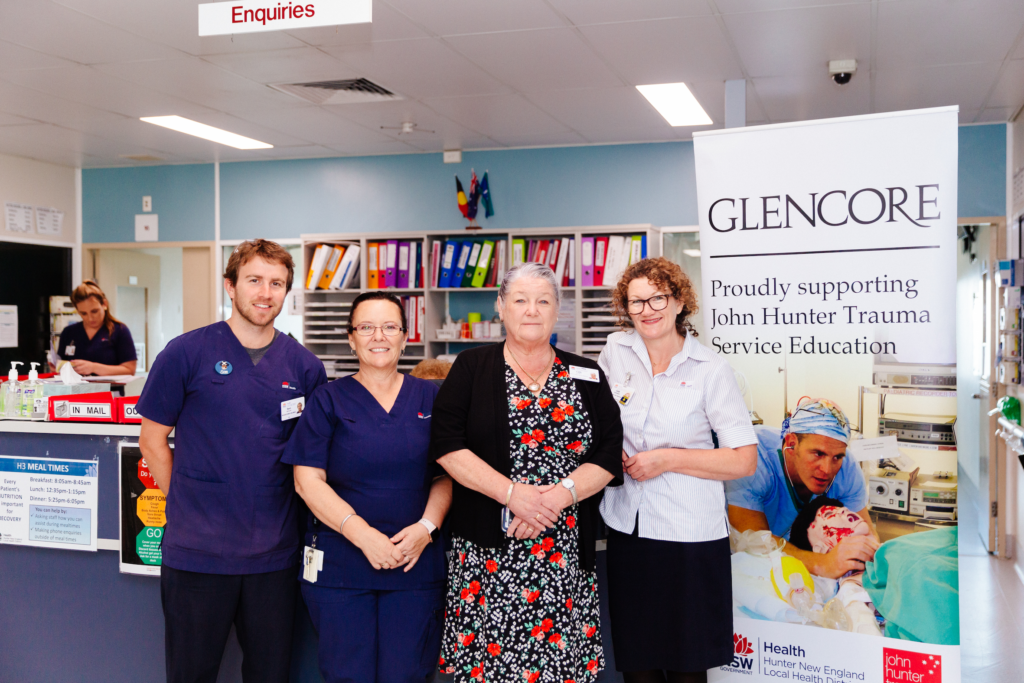 Glencore has been a long-term sponsor of the Singleton Neighbourhood Centre, providing them with the money to purchase their centre building. This year also saw Glencore sites Integra and Bulga getting onboard with different initiatives to support the organisation. In our last edition, we featured Bulga Coal's donation to the Centre's Open Door facility as a part of their excavator conversion. The Bulga Coal team also helped to build a new skate park, an eight-year long project that the community will enjoy for many years to come.
The Mt Owen/Glendell Operation team hosted two 'Community Coffee' events as part of their commitment to community engagement while using it as an opportunity to support local businesses. They also supported their local RSPCA by donating new equipment.
Ravensworth's 'Thank you' coffee initiative showed their appreciation to health care workers, shouting them free coffees for a week. Almost 600 coffees provided a much-needed boost of nearly $3,000 to some of our local cafes.
Liddell got behind the Mark Hughes Foundation, selling used washery baskets to raise $5,000 for the organisation. They also were proud to support a local Hunter family through the Little Winds charity.
Volunteers from the Ulan Coal team showed up to help the Mudgee Lions Club cut, load, and deliver firewood to 18 residents in Mudgee as part of the Club's firewood project. They also volunteered to package food hampers that Barnardos distributed to people in the local community who had been disadvantaged by COVID-19. The hampers included enough food to feed a family for a weekend.
The Mangoola team have been busy this year, providing Muswellbrook PCYC with funds to buy relief hampers for those in need in the community, Denman Children's centre with play equipment, and a generous donation to Upper Hunter Homeless Support.
This list of donations and initiatives just goes on and on. Full credit to Glencore for their fantastic support for our communities and for fostering a workforce that so strongly cares about the communities they work in.