Cricket world erupts over hidden meaning in team photo – Yahoo Sport Australia
The wonderful moment has melted the hearts of cricket fans around the world.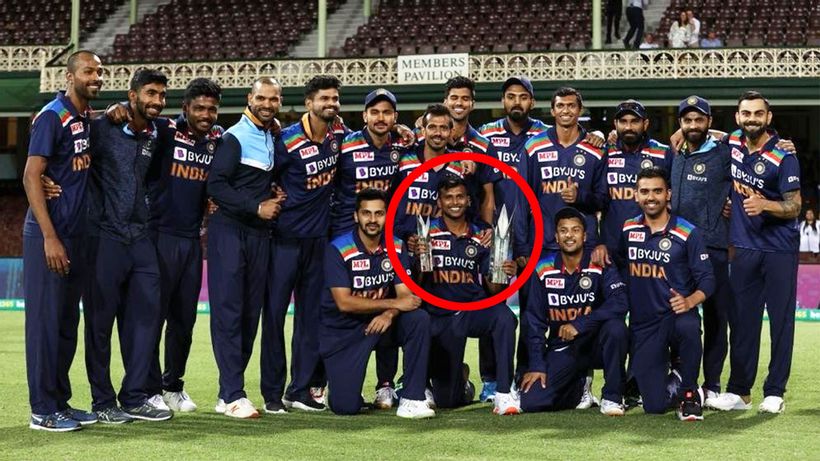 Thangarasu Natarajan was given the winning trophies to hold in a classy gesture from his India teammates. Pic: Twitter
A brilliant gesture from India has provided a touching aftermath to the side's Twenty20 series triumph over Australia.
Australia weathered a Virat Kohli batting masterclass to record a 12-run victory in their T20 series finale at the SCG, where a boisterous crowd of 30,436 went home thoroughly entertained.
SO SAD: Cricket world rallies around Ben Stokes after family tragedy
NOTHING…
Click here to view the original article.