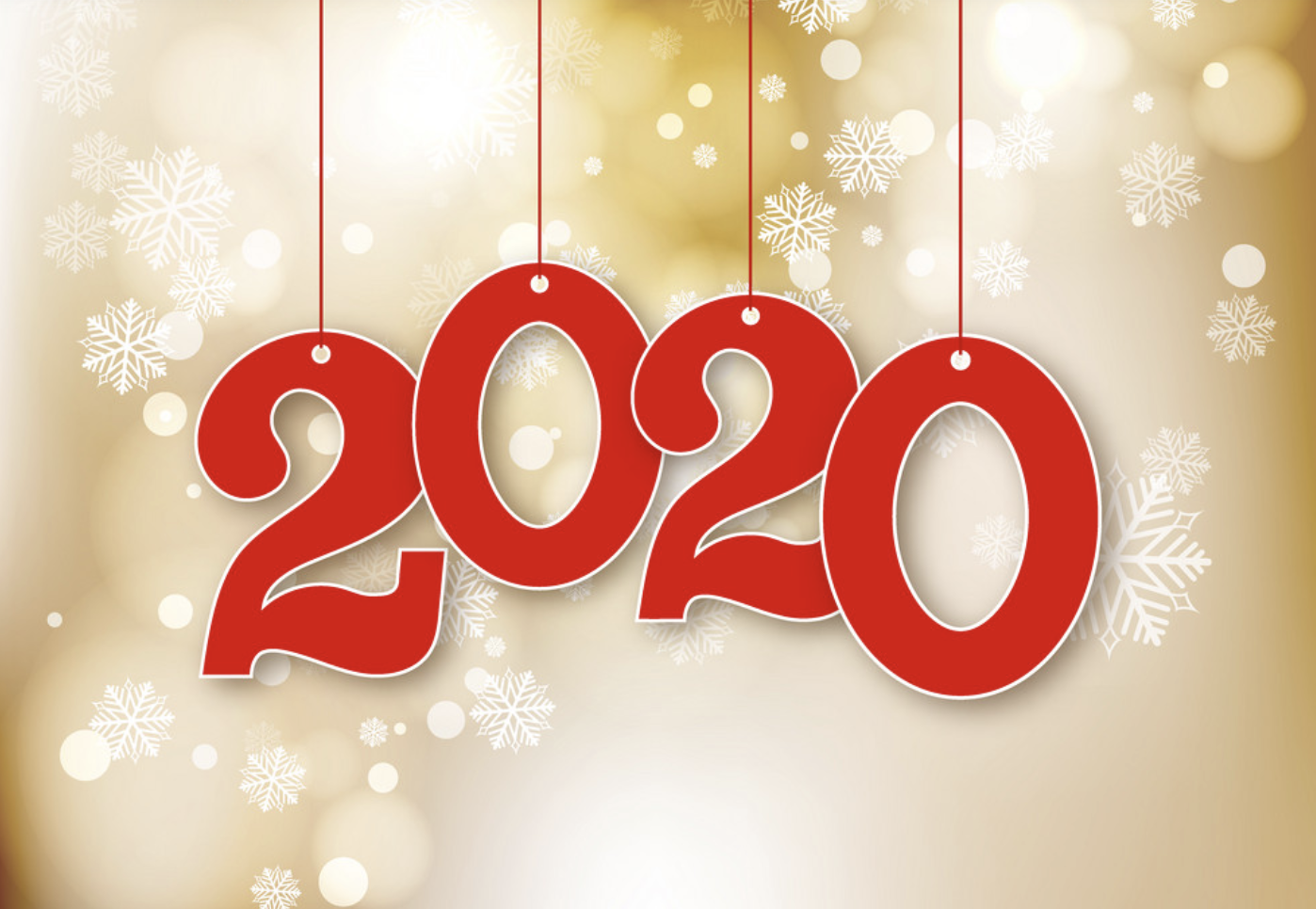 As the year comes to a close, we asked industry, government, and community leaders to reflect back on the year that was 2020. What were the challenges they had to overcome? What inspired them as they navigated a year full of trials never seen before? And finally, what are they excited about for 2021?
---
Just weeks after my appointment as Minister for Resources, Water and Northern Australia the coronavirus pandemic changed almost every aspect of life in this country and around the world. The most important challenge was keeping the mining and resources sector operating because of the enormous contribution it makes to our national economy and the hundreds of thousands of jobs it supports. We acted swiftly and worked cooperatively with state and territory governments to set clear parameters that provided the resources sector with the certainty and confidence needed to maintain operations.
What inspired me most this year has been the efforts of all men and women working right across the sector. They put on their hard hats and hi-vis gear each day and in many cases have gone above and beyond to keep mines operating and exports flowing. That's meant adapting to new work practices to ensure health and safety of themselves, their colleagues, and communities, and for many they've endured months away from their homes and families. As a result, there's been minimal disruption to the industry unlike many other countries. The sector still directly employs around 240 thousand Australians and in June posted a record annual export earnings total of $290 billion.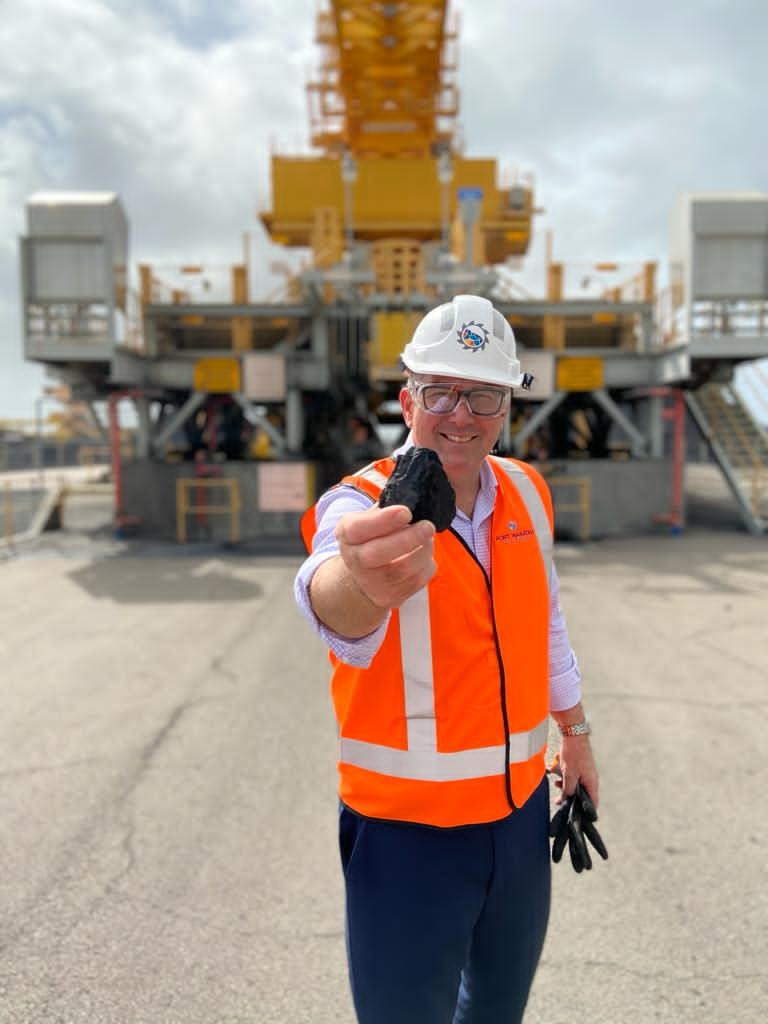 There are clearly challenges ahead in 2021 but COVID has shown how resilient our sector can be. With travel restrictions now easing, it's encouraging to see that whether it's coal, gas or critical minerals investments are being made that ensure resources remain a major employer in this country and long term contributor to our economic strength.
The Hon Keith Pitt MP, Minister for Resources, Water and Northern Australia
---
This year I've been inspired by the ability of our world-class mining workforce to keep the industry united, operating and staying positive despite one of the greatest challenges the world has faced in the modern era. It's been an immense source of pride to be part of an industry that has worked overtime to keep staff, communities and families safe while being a reliable producer of commodities which are in great demand around the world, including our high quality Hunter Valley coal. The industry has also pulled out all stops to back the community – especially with jobs, small business support and apprenticeships along with wonderful support for remote Indigenous communities. And it's thrown its support behind the Royal Flying Doctor Service, local health services, community groups and many other worthy organisations.
It would be wrong to predict a return to normality in 2021. There is unlikely to be a vaccine to cover all Australians until later in the year, the opening of international borders may be delayed and health and hygiene will remain a top priority for governments and for the mining industry. From the MCA's perspective, we'll be redoubling our efforts to make sure our miners can continue to be reliable suppliers of high-quality commodities to the world while running our operations safely with a greater focus on sustainability. We'll also be working so that more talented people can join our future minerals workforce, which offers huge opportunities for those prepared to give it a go.
Tania Constable, CEO, Minerals Council of Australia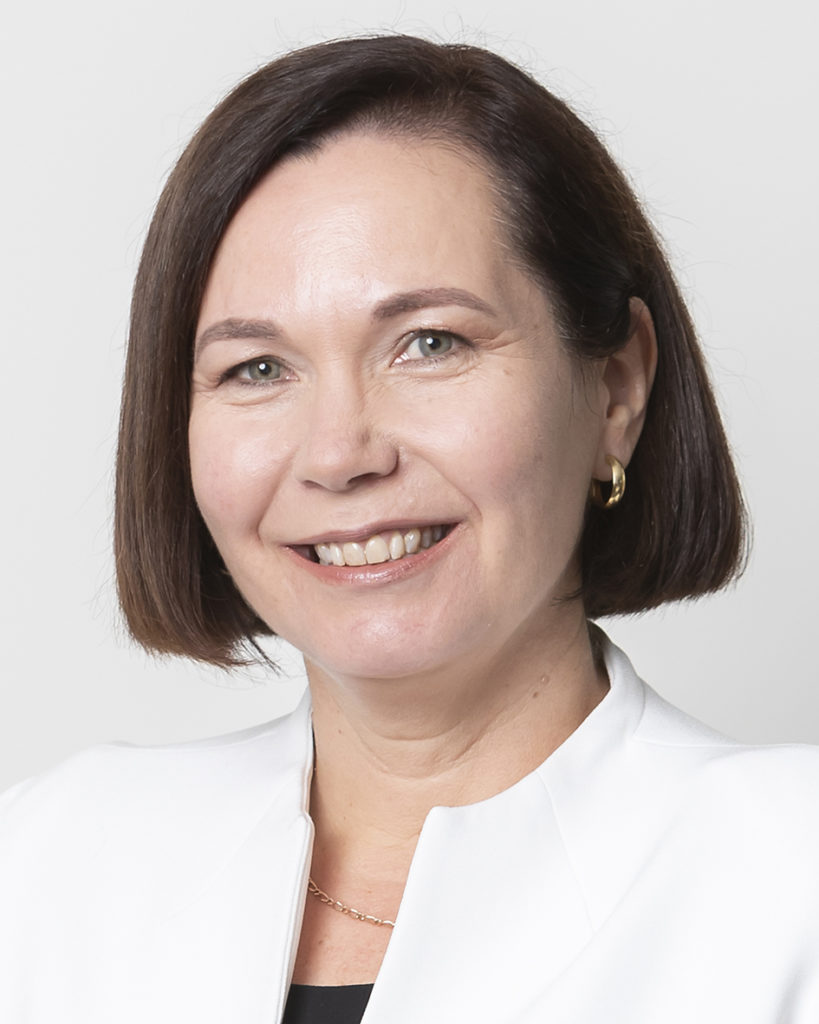 ---
2020 has been a challenging year for everyone, first with drought, then bushfires and most obviously COVID-19. But what was also most inspiring was how the community pulled together, even when we were forced to be apart. Some of the biggest successes of 2020 were a direct result of the pandemic, including Council's $2 million Community Support Package offering assistance to everyone in our community adversely financially affected by COVID-19. It included funding for organisations such as Singleton Neighbourhood Centre and the Salvo's to help people in need, and in partnership with the Singleton Business Chamber, to support the resilience and vitality of our local businesses.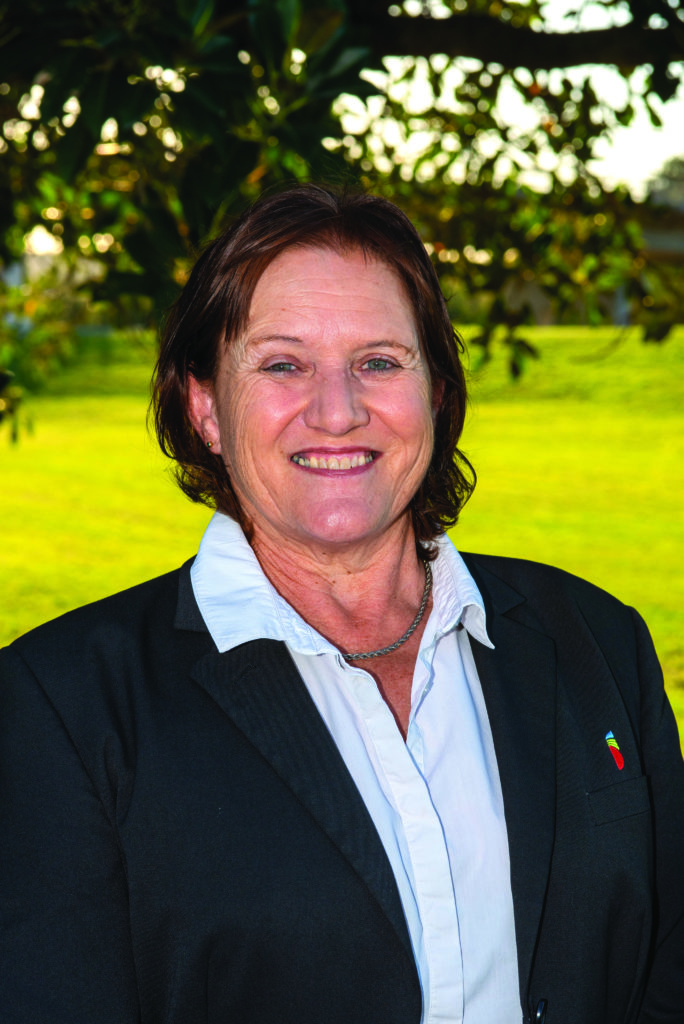 As 2020 comes to a close, and despite the uncertainty that surrounds the pandemic, there's plenty to be optimistic about in 2021. With news of Federal Government funding, I'm looking forward to progress on the Singleton bypass and more broadly, planning for the economic future of Singleton through the Hunter Joint Organisation of Councils' Foundation 2050 and the Regional Australia Institute. We're also painting a new outlook on arts and culture that includes construction of a new arts centre and community programs to strengthen our connectedness to people and place.
Cr Sue Moore, Mayor of Singleton
---
When it comes to the biggest challenge in 2020 it's hard to imagine an answer that doesn't revolve around COVID-19. Like most businesses, responding to and managing the risks around COVID while maintaining our services and regulatory activities was a significant challenge. However, we were able to quickly adapt to maintain our core services and work closely with industry to ensure COVID was being appropriately managed – and not at the expense of other safety risks.
In 2020 I was most inspired by the strong tripartite approach shown in NSW. This genuine commitment from mine operators, unions and government to improve safety saw unanimous support through the Mine Safety Advisory Council for bringing forward reduction of the exposure standard for coal dust by nearly two years and the introduction of an exposure standard for diesel particulates – a first in Australia.
2021 will be a busy year! The report on the Statutory Review of the WHS (Mines and Petroleum Sites) laws was recently tabled in Parliament and we will be engaging with stakeholders to develop a position on each of the report's recommendations. We will also be looking to implement our Operational Rehabilitation Reforms. But most of all, I'm excited for the return of our signature industry engagement forums, including the mining, electrical and mechanical engineering safety seminars.
Anthony Keon, Executive Director, NSW Resources Regulator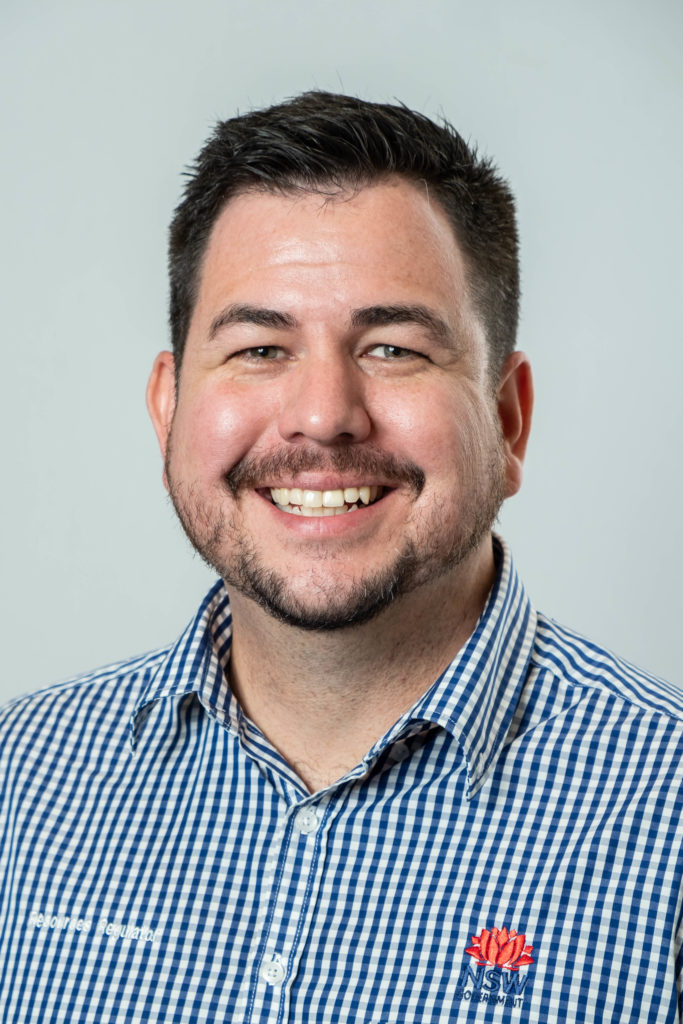 ---
The obvious choice for our biggest challenge in 2020 is responding to COVID-19, and developing and implementing controls while continuing to operate. However the subsequent impact on coal prices has been a significant challenge for the industry, at a time when a lot of industries are also doing it very tough.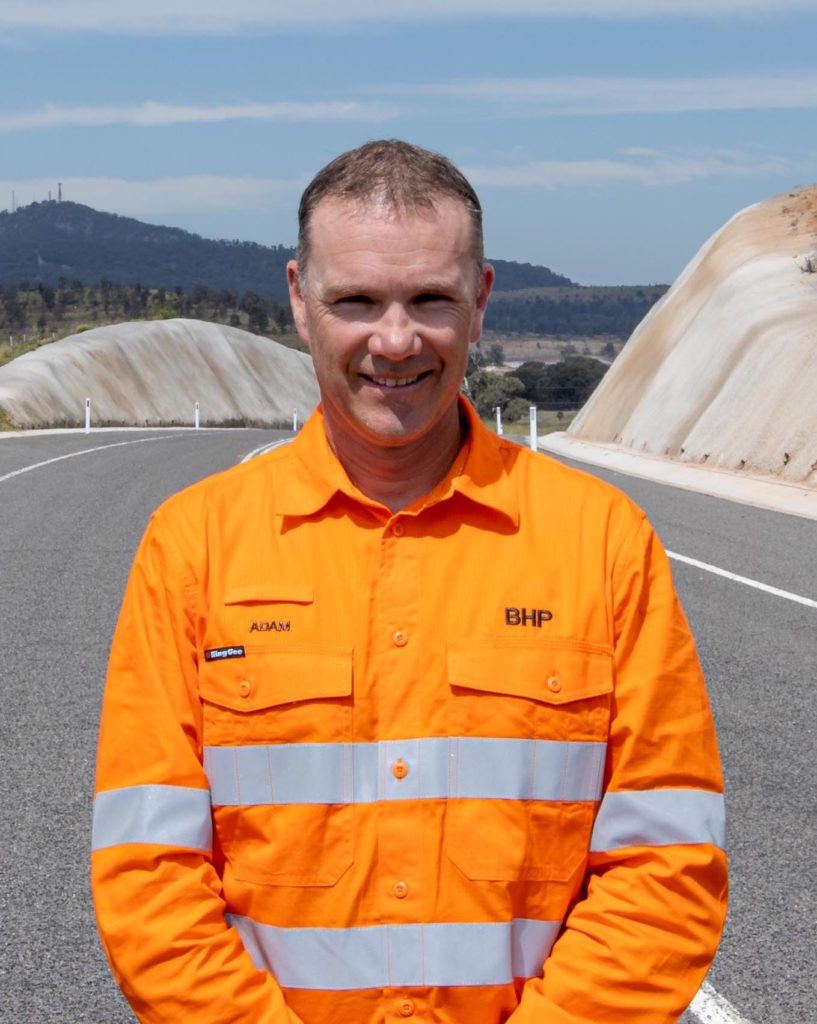 I was inspired by the sheer desire to rally our team to keep going, find a way as to how we can, rather than why we can't. I think our workforce actively responded to the notion of being "an essential service", to really reinforce the role we play, not just locally but globally. Also, BHP's response to prioritise and free space to respond to the developing impacts of COVID-19 on the operation made a big difference.
For 2021, ideally, I'm excited to see some stability, but maybe I'm just kidding myself 🙂
Adam Lancey, General Manager, BHP Mt Arthur Coal
---
The biggest challenge of 2020 has been staying connected as a community. This year has seen not only the Cessnock Local Government Area but communities across Australia face the challenges of drought, followed by bushfires and the unprecedented COVID-19 pandemic. It has been difficult for us to connect in person with many community events cancelled.
Two things stand out to me during 2020, our ability to show resilience as a community and our ability to adapt. I have witnessed people supporting each other and going out of their way to assist, dropping a neighbour groceries or a daily phone call to check-in. These small acts of generosity go a long way. Seeing our community out and about supporting local business owners gives me a sense of pride.
Speaking of small business owners their innovation and adaptability that has been inspiring. Hopefully in 2021, COVID-19 has less impact on our community. I look forward to Council delivering the largest spend in infrastructure that the Cessnock Local Government Area has experienced. These infrastructure programs will bring about a significant change to the Cessnock LGA better meeting the needs of our growing population. Importantly this investment will assist in the creation of local jobs.
Cr Bob Pynsent, Mayor of Cessnock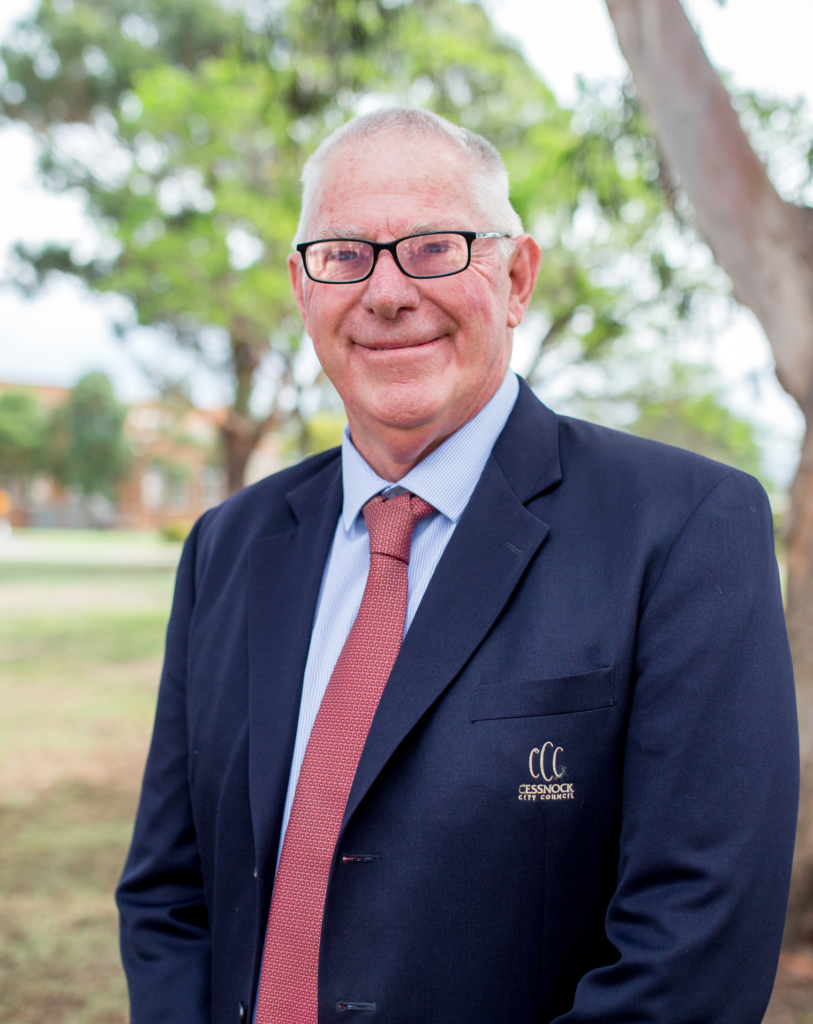 ---
Indisputably the largest challenge of 2020 was the onset of the COVID-19 pandemic and ensuring that Yancoal's response focused first and foremost on the safety and wellbeing of our people. If our people are healthy and feel secure across our sites and offices, then they remain focused on their jobs and our operations continue to achieve targets. Coal market conditions across the world were impacted negatively by COVID-19 and this added another challenge.
What inspired me most in 2020 was the response of Yancoal's people to the challenges of the COVID-19 pandemic. We had to introduce numerous measures and change our way of working across the organisation to minimise the transmission of COVID-19 at our sites. Our staff responded with perseverance, determination and strength to adapt to these changes. We are meeting our production and cost targets for 2020, which, given the circumstances, is a testament to the quality of our staff and the positive 'can do' culture we have instilled at Yancoal.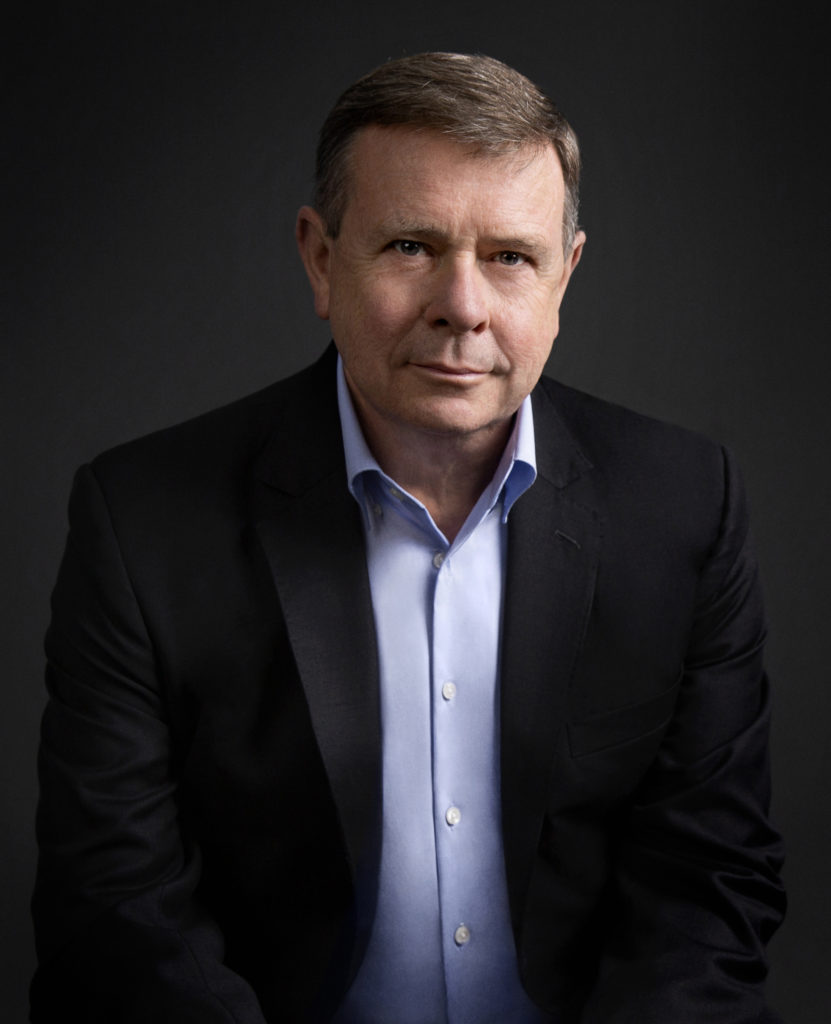 I am most excited about a vaccine and about a return to normality in 2021, not only for Yancoal but also for our people – we all want to remove the need for social distancing and other restrictive measures that have impacted us all both professionally and personally. Normality would allow us to focus more on growing the organisation, rather than on risk mitigation related to a virus.
David Moult, CEO, Yancoal
---
Unsurprisingly, COVID-19 has caused delays to the planning process, which impacted our Maxwell Underground Project in the NSW Upper Hunter. Fortunately, the NSW Government and Department of Planning, Industry and Environment have done an amazing job to prioritise and fast-track job-creating and economy strengthening infrastructure projects.
It has been inspiring to observe the resilience of the Malabar workforce and the communities of the Upper Hunter who have responded so positively to the lockdown and social distancing. We've done our best to lend a hand where we can and to help build the community up during such a difficult period.
The IPC Public Hearing for the Maxwell Project recently concluded, and we are hoping for a final determination before the end of the year. If the Project is approved, construction would begin in 2021, which would mean 250 new jobs for the region and a long-term investment boost for local suppliers and businesses.
Wayne Seabrook, Chairman, Malabar Resources

---
When the COVID-19 pandemic reached Australia, we were not sure how it would affect the mining and energy industries. I'm extremely proud of the way that members have adapted to new ways of working to keep our mines and power stations safe and operational, in stressful and uncertain times. With the nation facing so much economic stress, we are relying on mining more than ever for jobs, royalties and vital economic activity.
I'm inspired by the Union members, officials and staff who are continually fighting to improve working conditions and safety standards. For many years, our Union has been fighting the 'permanent casual' rort in mining. In May, the Federal Court backed us for a second time, finding that casual labour hire mineworkers aren't genuine casuals and the work arrangement is unlawful. Now we are fighting to stop the Government overturning this important win. We are also pursuing rightful compensation for our members unlawfully employed as casuals.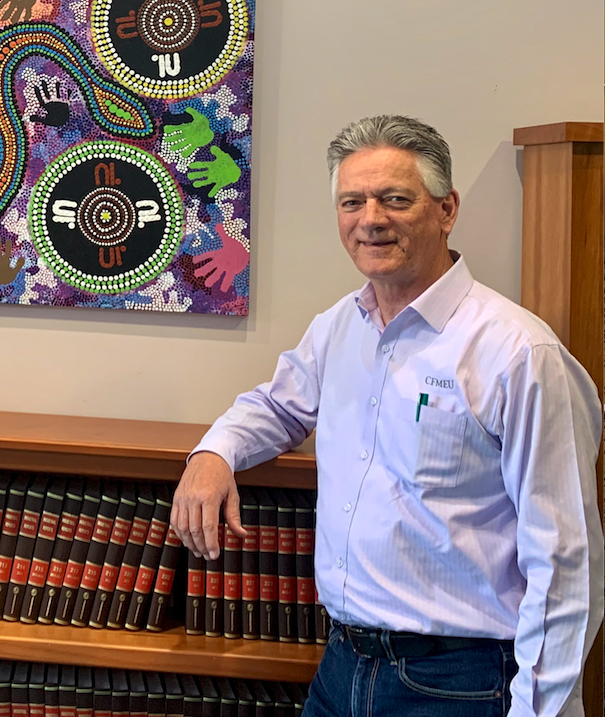 COVID has made it difficult for mining and energy workers to come together for the events and activities that are so important to us, like charity events and our Annual Memorial Day to remember lives lost in mining, which is the most important day in our District's calendar. I'm hopeful that in 2021 we can once again gather together for the events that matter to our members and communities.
Peter Jordan, District President, CFMEU
---
Like so many others our focus this year has been navigating the unknowns of COVID. We were very fortunate that many parts of our business were able to continue operations as normal within restrictions. It wasn't always easy to manage our customers' expectations as we often had to move quickly to align with the changing health advice to protect our people, those working in the industry and our communities (I'd like to thank our customers for their patience and understanding in that regard as we work hard to catch up).
Throughout it all, it has been heartening to see everyone working together when things were so uncertain – not just at work but in their homes and communities. Seeing the generosity of spirit to make the most of a challenging situation and the innovations that local businesses have come up with has been very inspiring and is something that I hope will continue to evolve into the future.
Next year will be another big year for us. We have some great initiatives in train aimed at making it easier to work with us, help sites meet statutory obligations and keep our industry safe. I also hope to see the return of some of the community and industry activities that we put on hold this year – it would be great to see everyone again in person.
Lucy Flemming, CEO, Coal Services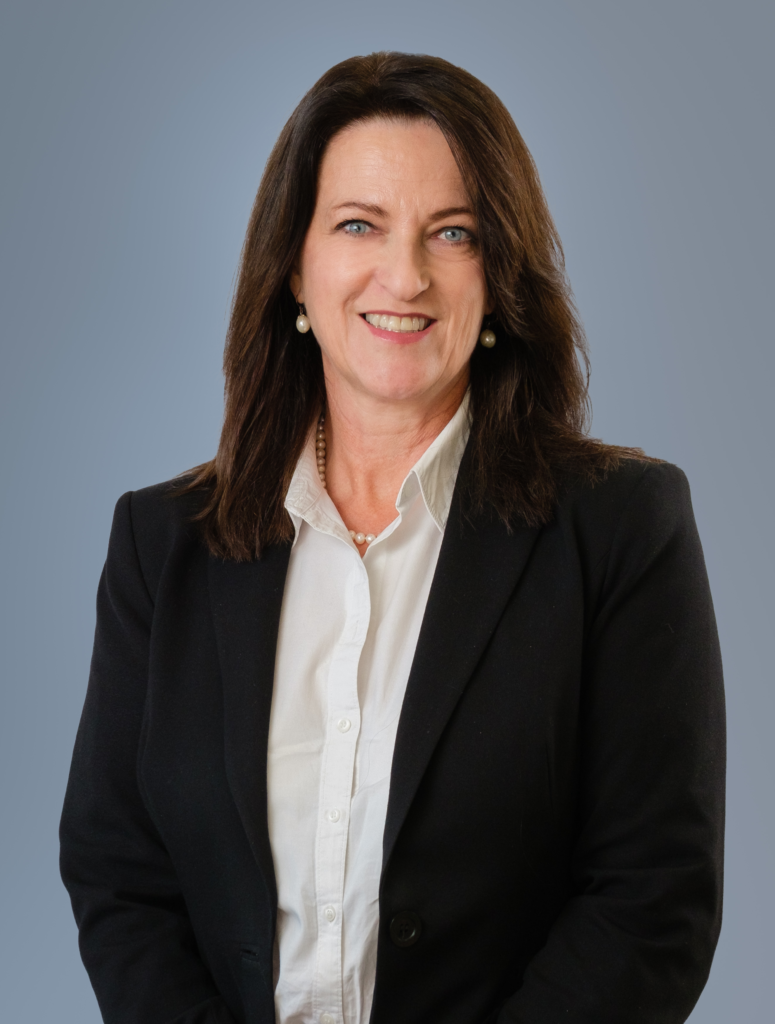 ---
The biggest challenge for Council in 2020 was undoubtedly, COVID-19. But the Shire was also challenged earlier in the year by extreme drought and bush fires. And as well, Council Administration Centre moved to new offices at Campbell's Corner. Fantastic effort by all staff to keep the business of Council going under trying conditions. Council retained all staff during the coronavirus crisis with a number working from home and staggered shifts, stringent social distancing and hygiene protocols adhered to by all.
In 2020 I was inspired by the resilience shown by the community and Council staff during the coronavirus crisis. The way individuals responded and rallied together. The Club Kitchen was one excellent example – Council worked with local clubs and a score of volunteers to prepare and deliver nourishing meals to those in the community who were unable shop and prepare meals for themselves. Another example was the way library staff at Muswellbrook and Denman swung into action to put a home delivery service in place.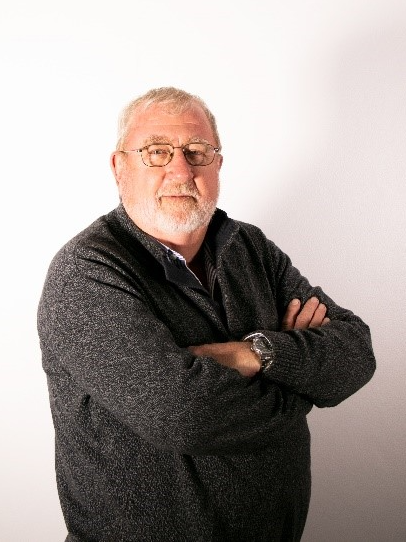 In 2021, Council has several exciting projects underway which will be completed. The Muswellbrook Aquatic and Fitness Centre will reopen after a major upgrade, including refurbishment of the historic Ruth White Memorial Pool. Stage Two of the Tertiary Education Centre, featuring a STEM learning centre and Makerspace, and the new Animal Care Facility and Community Hub will be completed, and the Regional Entertainment Centre will be well underway. There is a lot to look forward to.
Rod Scholes, Deputy Mayor, Muswellbrook Shire Council
---
The biggest challenge for the Hunter mining industry was the same as it is every year – to keep our workmates, our families and our community safe. It's been great to see the resilience of so many people to the challenges of 2020, including our mining workers and their families who have done so much to look after each other and keep our industry going during tough times. I can't wait to see what's ahead for 2021.
Stephen Galilee, CEO, NSW Minerals Council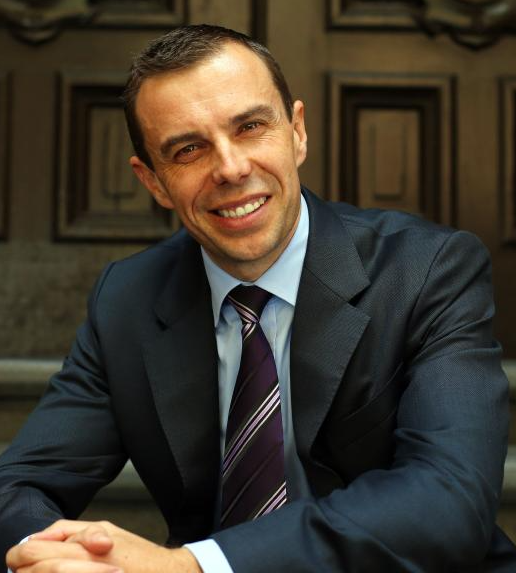 ---
The biggest challenge undoubtedly this year was COVID. From a staffing perspective we had to make sure we were all safe and accommodate working from home while still making sure everyone was able to do their job. We had to stay linked so we could talk and plan as fundraising stopped overnight. We had to evaluate what the future was going to be, how we could plan for it, how we could drive income, how we could stay connected and collaborate and what new platforms we needed to make all this work. None of which we had ever done before! Operationally, putting new procedures in place to keep the crews safe was a number one priority.
I'm most proud of how the teams at every level dealt with the pandemic. The fact we have posted some really good numbers proves a couple of things, the support of the mining industry, and the broader community has never wavered because of the strong and broad base of supporters over the last 40 plus years. This has meant we are in a very strong position to deliver on our aspirations to be the best we can be, and safely deliver services to the people of the region.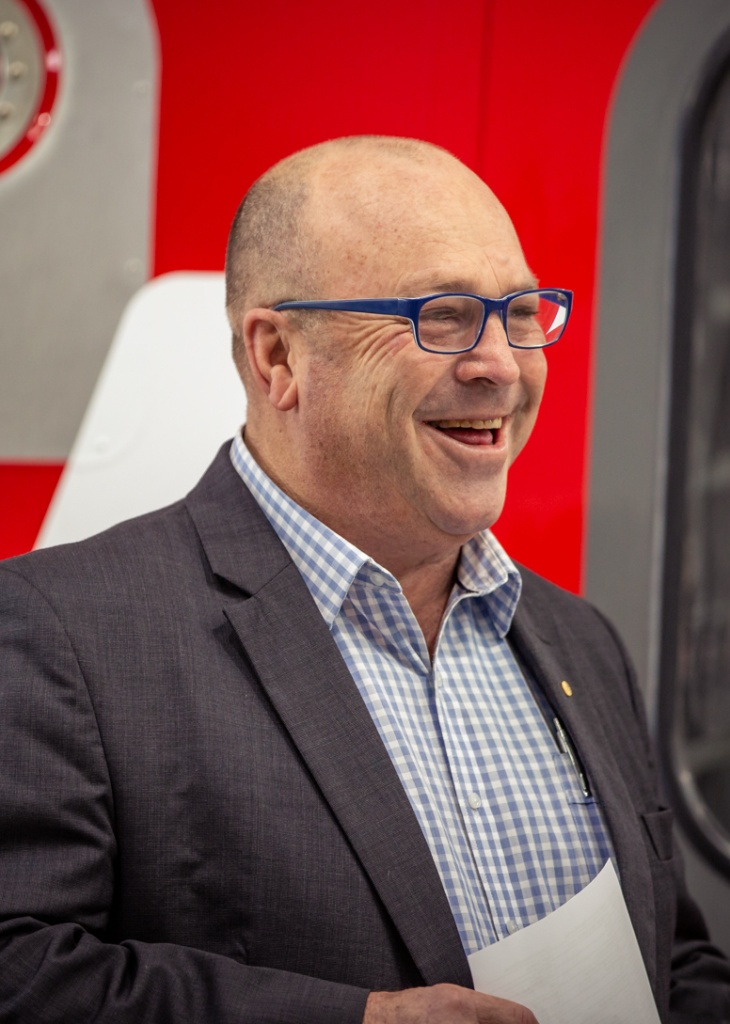 2021 needs to be a year where we continue to pursue excellence in service delivery with our colleagues from NSW Ambulance and Hunter New England Retrieval Network. We need to make certain we say 'thank you appropriately' to our partners, sponsors, and supporters, plus our volunteers.
Richard Jones OAM, CEO, Westpac Rescue Helicopter
---
Who would have thought at the beginning of the year that toilet paper, hand sanitiser and face masks would become the most sought-after items in 2020? That global supply chains could be so badly disrupted that access to basic PPE like respiratory protection (face masks), in the case of underground mining, could threaten our mining operations. 2020 gave us no choice other than to adapt and rise to the COVID challenge.
I was inspired that even in the face of a wild, scary and unknown global threat our miners, supported by their families and local communities, pulled together, stayed healthy and continued to work safely throughout 2020 with stoicism and professionalism.
COVID has delivered a 'step change' in the way our society and economy operates, at least for the next year or so, with some things speeding up others slowing down. One positive for me is our world has become smaller and the pace of life slower providing the opportunity to rediscover and appreciate the simpler things in life. I plan to be kinder to myself and others and to embrace whatever 2021 delivers with enthusiasm and positivity.
Katie Brassil, Executive General Manager External Relations, Centennial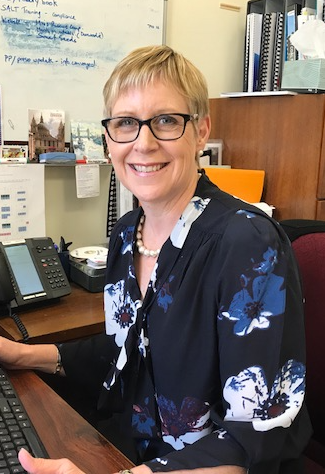 ---
At Port Waratah, the safety of our employees and contractors and caring for their health and wellbeing was and is our top priority. We overcame challenges to respond to rapid-fire changes to safe working conditions while maintaining operations and delivering a quality service to our customers. We are proud of our capacity to accept change and the demonstrated adaptability shown by our team. There remains a lot of uncertainty about how long these restricted conditions will last and what impact this will continue to have on our industry. Our challenge as we move into 2021 is to remain vigilant, the controls we have in place are now business as usual and sustainable.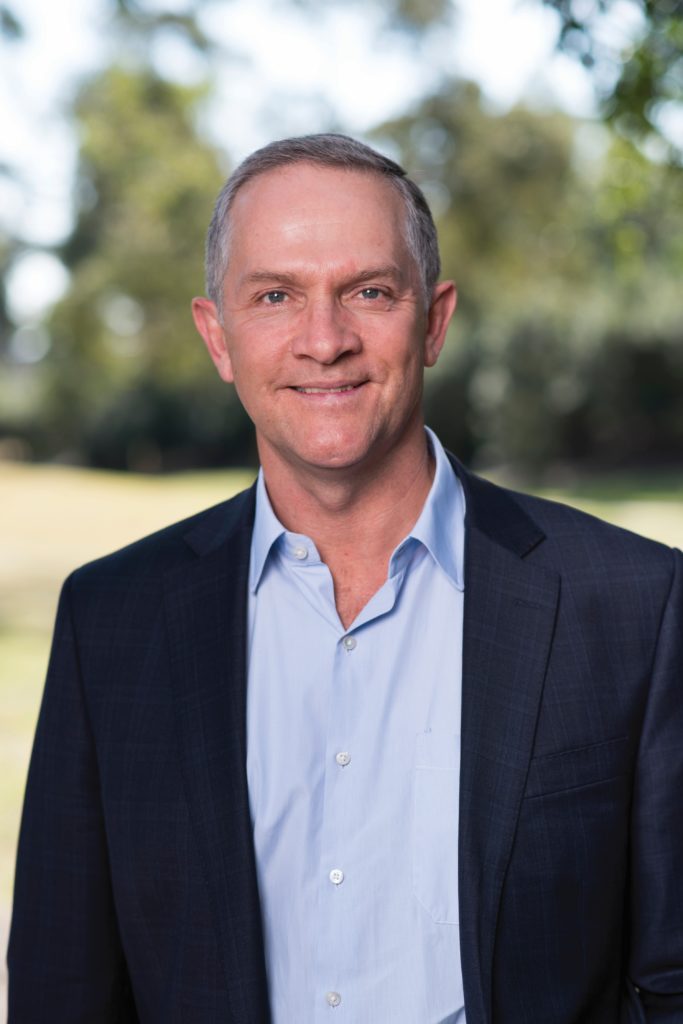 We have learned so much about the resilience of our business, that of our industry and indeed that of our community. Seeing our employees at all levels live our values, and particularly our value of caring, is what has shone through as we have navigated our approach to the challenge of COVID-19. Our team's rapid response to support our community through funding and care packages, together with the heart-warming stories from our community partners about how they adapted, been inventive and provided services differently to meet the increasing needs in these unprecedented times is inspiring.
In 2021 we are excited about opportunities to continue to drive improvement, increase internal and external engagement and build on our strengths to deliver quality services to our customers remains our focus for 2021.
Hennie du Plooy, CEO, Port Waratah Coal Services