US government account mocked for 'cringe' tweet over Australia and China wine dispute – NEWS.com.au
US government account mocked for 'cringe' tweet over Australia and China wine dispute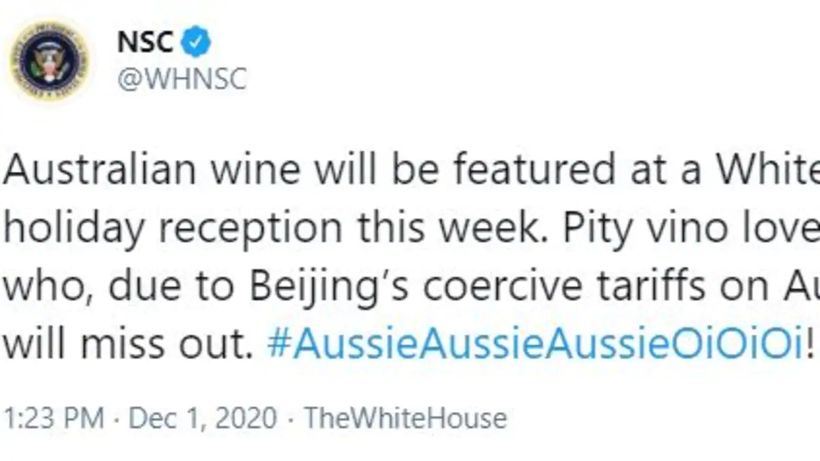 A senior US government council is being mocked online after it made a cringe statement about the trade dispute between Australia and China over wine exports.The White House National Security Council (NSC) took a shot at China for imposing steep tariffs on Australian winemakers after accusing them of dumping product in China. The tariffs, of up to 200 per cent, have made the market unviable for growers and winemakers.
"Australian wine will be featured at a White House holiday reception this week….
Click here to view the original article.