Diego Maradona coffin photos see three funeral workers fired, Argentina continues to mourn – ABC News
Images of the funeral workers posing with Diego Maradona's body have been distributed on social media, creating outrage, even death threats across Argentina, which…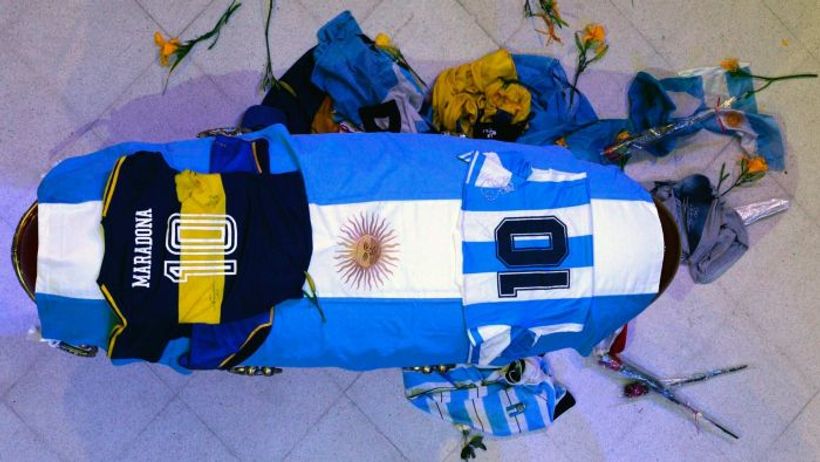 Three funeral workers have been fired for posing for photos alongside the body of football star Diego Maradona shortly before his funeral.
Key points:
One of the men photographed with Maradona's body said it was not planned
He said he had been receiving death threats
Argentina continues to mourn the footballer
The images were distributed across social media, creating outrage, even death threats, across Argentina, which venerates Maradona.
The charismatic football player, world champion with the Argentine…
Click here to view the original article.