US election live updates: Nevada results strengthen Biden's chances as Trump campaign ramps up legal fight for presidency – ABC News
An update in Nevada falls short of calling the state or the race for Democratic nominee Joe Biden as counting ramps up in the other key states that will decide…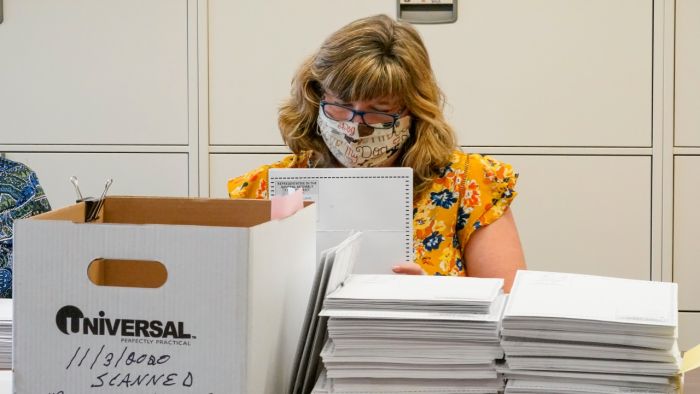 A hotly anticipated update of results in Nevada fell short of calling the state or the race for Democratic nominee Joe Biden.
But counting, and legal challenges from the Trump campaign, has ramped up in the other key states that will decide the 2020 US election.
Follow live in the blog below.
3mminutes agoThuThursday5NovNovember2020 at 8:46pmBy Peter Marsh
Almost all states are winner takes all   
If the gap in Georgia narrows even more at the end, could the electoral votes be split?-Lisa N
Nope….