Vienna shooting attack leaves five dead, 15 injured: Interior Minister blames 'Islamist terrorist' – ABC News
Authorities are searching for at least one gunman after a deadly terrorist attack in Austria's capital Vienna left four civilians dead, the country's Interior Minister says….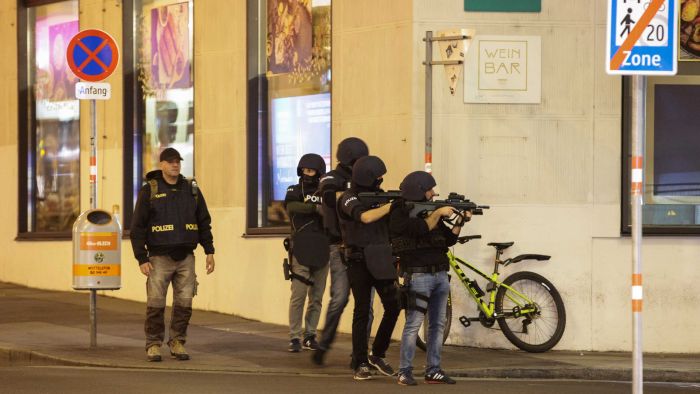 A terror attack in central Vienna has left five people dead, with at least one gunman remaining on the run, Austria's Interior Minister says.
Key points:
The shooting took place near Vienna's main synagogue
Austrian police said attackers opened fire with rifles
Four bystanders were killed in the terrorist incident plus one of the attackers
Another 15 people were injured, including a police officer, during the incident in the Austrian capital on Monday night.
Among the five confirmed dead was one of…
Click here to view the original article.